Industry Briefs July 1, 2022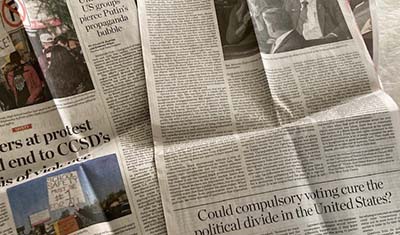 Cascade Financial Services Launches New Social Bond Framework to Advance Commitment to Providing Affordable Housing
Southwest Stage Funding LLC, dba Cascade Financial Services, a national provider of financing to buyers of manufactured homes, launch its Social Bond Framework, which furthers the company's commitment to creating pathways for affordable housing.
The company's new framework has received favorable external validation from ISS ESG, a leading authority within Institutional Shareholder Services Inc. that independently assesses corporate frameworks and social bonds. ISS ESG recently issued a second-party opinion that Cascade's Social Bond Framework adheres to the ICMA Social Bond Principles. Among other metrics, ISS ESG recognized that Cascade has enacted positive measures driving its commitment to responsible sales practices, marketing and treatment of customers, including a constructive approach to repayment and financial counseling.
Cascade's mission is to serve the American dream through attainable home ownership. Buyers of manufactured homes are often denied credit for such purposes by the leading housing lenders in the country. Cascade's loan programs are tailored specifically to owners of manufactured homes, including many rural borrowers, first-time homebuyers and military families. Manufactured homes financed by Cascade feature high-quality construction built to federal standards, along with modern amenities and energy-efficient appliances at a fraction of the cost of site-built homes. In addition, Cascade works with hundreds of manufactured housing retailers and communities across the country and has made significant investments in recent years to create a seamless borrowing experience for its customers, including a user-friendly digital platform.
FHFA Issues 2021 Report to Congress
The Federal Housing Finance Agency released its 2021 Report to Congress. The statutorily required report provides information about the Agency's 2021 examinations of Fannie Mae, Freddie Mac, the 11 Federal Home Loan Banks and the FHLBanks' Joint Office of Finance. It also describes FHFA's actions as conservator of Fannie Mae and Freddie Mac and provides an overview of FHFA's regulatory activities, research, and publications issued during the year.
The report can be accessed at https://www.fhfa.gov/AboutUs/Reports/ReportDocuments/FHFA-2021-Annual-Report-to-Congress.pdf.
Redfin Reports Miami, Tampa Most Popular Destinations for Relocating Homebuyers
Redfin, Seattle, said homebuyer migration remained at record highs in April and May, with 32.3% of Redfin.com users nationwide looking to move to a different metro area. While that's unchanged from the record set in the first quarter, it's up from about 26% before the pandemic began.
Two Florida metros topped the list of most popular destinations for homebuyers moving from one metro to another in April and May: Miami and Tampa. That's measured by net inflow, or how many more Redfin.com users looked to move into an area than leave.
FHA Launches Dispelling Homebuying Myths Webinar Series
The Federal Housing Administration launched a four-part webinar series, Dispelling Homebuying Myths. The pre-recorded webinars reveal the truth about common myths associated with using an FHA-insured loan to purchase a home.
The first webinar, Dispelling Homebuying Myths: Qualifying for a Loan, is now available on the Single-Family Housing Events and Training webpage on HUD.gov. In addition to providing a resource to prospective homebuyers, this webinar may be useful for loan originators, real estate professionals, and others interested in learning more about FHA-insured loans and misconceptions in the homebuying process.
Other topics in the series, including affording a home, finding the right home, and tips for buying your first home, will be released in June. Additional details will be communicated via FHA INFO.
CFPB Launches Initiative to Improve Customer Service at Big Banks
The Consumer Financial Protection Bureau seeks public input on how bank customers can assert their rights to better customer service with big banks. In a Request for Information, the CFPB seeks data about, and consumer experiences with, the obstacles that may prevent people from receiving high standards of customer service and high-quality human interactions with their banks or credit unions.
The RFI asks what information would be helpful for consumers to be able to obtain from their banks.
Commercial BSA Platform Provider RiskScout Partners with CRB Monitor
RiskScout, Austin, Texas, a commercial BSA platform used to streamline emerging market businesses for financial institutions, announced a partnership with CRB Monitor, a provider of cannabis corporate intelligence.
The partnership will integrate CRB Monitor's marijuana-related business, licensing and violations data within RiskScout's enhanced due diligence platform.
Ginnie Mae MBS Portfolio Growth Surpasses $2.2 Trillion
Ginnie Mae guaranteed more than $49 billion in mortgage-backed securities in May, helping support affordable homeownership and rental unit development for more than 170,000 households. The May issuance takes the overall outstanding Ginnie Mae MBS program balance to $2.216 trillion, the highest in the agency's history.
The May issuance includes $46.27 billion of Ginnie Mae II MBS and $2.86 billion of Ginnie Mae I MBS, which includes $2.75 billion of loans for multifamily housing.