Reports Cites Need for Lenders to Digitize Mortgage Process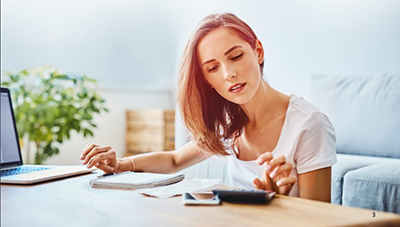 (Photo courtesy Finicity, Salt Lake City, Utah.)
Despite tremendous progress over the past few years—and perhaps accelerated by the coronavirus pandemic—the mortgage industry remains behind other industries in automating business processes to satisfy consumers, according to a study by Finicity, Salt Lake City, Utah.
The Finicity survey of more than 1,000 respondents who took out a mortgage within the last year examines how the digital mortgage process can help manage frustrations and pain points associated with both buying and refinancing a home.
Key report findings:
• Most respondents report the loan application experience was more stressful or equally as stressful as the home-buying experience
• The mortgage process is behind in its digitization compared to other daily tasks and areas of finance such as payment and banking apps.
• Those who used digital verifications during the loan process said the experience met or exceeded initial expectations
"The anxiety and frustration that home buyers encounter throughout the mortgage and refinancing processes in today's market is inviting new solutions and innovation in the mortgage lending industry," the report said. "This shift will ease the experience of the mortgage lending process and generate future financial opportunities for home buyers."
The report said the paper mortgage process is becoming a thing of the past as digital natives prefer modern solutions, noting the housing market was already trending toward digital processes over the past few years. "But the COVID-19 pandemic has accelerated our adoption of digitization within the mortgage industry," it said. "At the same time, homebuyers and homeowners are facing major challenges: there is a dwindling housing supply, and low interest rates and shifting geographies are creating a high demand for homes. Other issues are plaguing the housing industry, including labor shortages, supply chain issues and rising materials costs. As a result, the home buying and refinancing processes have become more challenging for consumers."
The paper also noted had not mortgage lenders already digitized their business, the pandemic sparked and accelerated the digital transformation of legacy or manual processes. Finicity said today, many lenders offer a full or partial digital loan process today, but that doesn't mean that the customer experience is better.
"Friction in the process can still remain," the report said. "While lenders have had to break out of their old habits and processes, borrowers, especially those who have been through the process before, need to adjust to a different experience."
Buying and owning a home should be an accomplishment. The paper said, "not because you survived the process, but because you achieved success to make your life better. The loan process should be a seamless end to the homebuying experience and an unnoticeable blip in the smart decision to refinance. Digital transformation has been critical to delivering this type of experience, and lenders will need to continue to refine the process and improve functionality to ensure the process is intuitive and efficient."