Housing Market Roundup: Mar. 25, 2022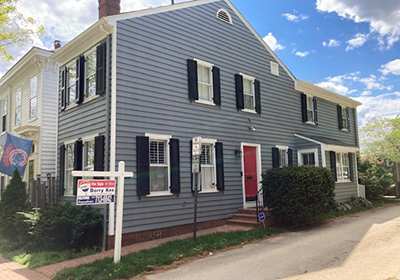 MBA NewsLink Staff
Here is a summary of housing market reports that came across the MBA NewsLink desk this week:
RE/MAX: Homes 'Flying Off the Shelves'
It's no secret that tight housing inventories and rising home prices are making some home buyers desperate to land a deal. RE/MAX, Denver, reported with a national average of 35 days on the market and a near 30% decrease in the number of homes for sale from a year ago, the current market conditions indicate another record spring selling season is on the horizon.
"With such high demand and low inventory, houses are flying off the shelves right now – even at prices that have reached new highs," said Nick Baily, RE/MAX President and CEO. "Having more listings on the market would be good for everyone, but the stage is set for another active spring selling season. Buyers, feeling pinched by inflation, are snapping up new listings and racing to take advantage of near historically low rates before they go up. It's clear the dream of homeownership is still top of mind for many Americans."
The RE/MAX National Housing Report identified U.S. metros with the biggest year-over-year decrease in the number of homes for sale. Markets with the biggest year-over-year decrease in months' supply of inventory include Albuquerque, N. Mex. (0.5 months); Hartford, Conn. (0.8 months); Miami (1.5); Providence, R.I. (1.0); and Dallas/Fort Worth, Texas (0.7 months).
The report noted while February home sales dipped nearly 1% from January, it expects sales to ramp up in March ahead of the traditional spring buying season. Home prices across the report's 51 metro areas started to move upward again after experiencing no such increase in January and four small monthly declines in the second half of 2021. Meanwhile, homes for sale in February fell by 6.8% from January and by 28.9% from a year ago.
Zillow: First-Time Buyers, Inventory Expected to Rebound—By 2024
Zillow, Seattle, said the housing market is expected to return to pre-pandemic, 2019 norms — at least in terms of inventory and the share of purchases made by first-time home buyers — by 2024.
The Zillow® Home Price Expectations Survey said housing inventory should return to a monthly average of 1.5 million units or higher in 2024, according to the largest group (38%) of respondents to Zillow's survey. But many are more optimistic — the second-largest group (36%) believes supply will bounce back to pre-pandemic levels in 2023, while 2025 earned the third-highest share of votes with 12%.
"Inventory and mortgage rates will determine how far and how fast home prices will rise this year and beyond," said Zillow senior economist Jeff Tucker. "We are seeing new listings returning to the market, slowly, as we enter the hottest selling season of the year, but this supply deficit is going to take a long time to fill."
The survey also said first-time buyers should regain their pre-pandemic share of the market in a couple of years, according to the majority of experts polled, with 26% pointing to 2024, and 25% liking 2025. Eighteen percent of the experts polled did not believe the share of first-time buyers will rise above 45% until after 2030, despite millennials — the largest U.S. generation ever — aging well into their prime home-buying years before that time.
Redfin: Record Share of U.S. Homebuyers Looking to Relocate as Prices Skyrocket
Redfin, Seattle, said nearly one-third (32.3%) of Redfin.com users looked to relocate in January and February, up from 31.5% in the first quarter and up significantly from 26% in 2019, before the pandemic began.
Miami continued to be the most popular destination for homebuyers looking to relocate in January and February. Next came Phoenix, Tampa, Fla.,, Sacramento, Calif., and Las Vegas. Sunny, relatively affordable metro areas perennially top the list of places homebuyers are looking to move. The trend has grown even stronger over the past year as remote work has become permanent for many Americans.
On the flip side, more homebuyers looked to leave San Francisco than any other metro in January and February. Next came Los Angeles, New York, Washington, D.C. and Seattle. Expensive coastal metros typically top the list of metros homebuyers are looking to leave, a trend that has grown stronger with the pandemic.
Black Knight: 1st Uptick in Early Stage Delinquencies in 9 Months
Black Knight, Jacksonville, Fla., said past-due loans increased by 1.8 percent in February, the first increase since last May.
The company's First Look Mortgage Monitor said February's increase was driven by a rise of 97,000 in early-stage delinquencies – which nevertheless remain well below pre-pandemic levels. Seriously delinquent mortgages (those 90 or more days past due) fell by 72,000 as borrowers leaving forbearance plans continue to return to making payments.
The report said after seeing a sizable spike in January, foreclosure starts pulled back by 24%, with the month's 25,000 starts 25% below February 2020 levels, prior to the onset of pandemic-related economic stress. Other February report data:
–Total U.S. Loan Delinquency rate (30 or more days past due, but not in foreclosure): 3.36%, up by 1.76% from January but down by 44.09% from a year ago.
–Foreclosure Pre-Sale Inventory Rate: 0.31%, up by 9.35% from January but down by 3.41% from a year ago.
–Foreclosure Starts: 25,000, down by 24% from January but up by 541% from a year ago.
–Monthly Pre-Payment Rate: 1.12%, down by nearly 11 percent from January and by 61% from a year ago.
–Properties 30 or more days past due but not in foreclosure: 1.783 million, up by 25,000 from January but down by 1.403 million from a year ago.
–Properties 90 or more days past due but not in foreclosure: 787,000, down by 72,000 from January and by 1.288 million from a year ago.
–Properties in foreclosure pre-sale inventory: 162,000, up by 13,000 from January but down by 6,000 from a year ago.
–Properties 30 or more days past due or in foreclosure: 1.946 million, up by 39,000 from January but down by 1.408 million from a year ago.
–States with the highest percentage of non-current mortgages: Mississippi, Louisiana, West Virginia, Alabama, Oklahoma.
–States with the lowest percentage of non-current mortgages: Idaho, Washington, Colorado, California, Montana.
–State with the highest 90-day + percentage of delinquencies: Louisiana, Mississippi, Alabama, West Virginia, Arkansas.
Redfin: Housing Prices at New High as Few Americans Put Homes Up for Sale
Redfin, Seattle, said housing prices jumped the most since summer 2021—up 17% year over year to a new high. At the same time, a 7% drop in new listings kept homebuyer competition elevated amid rapidly rising mortgage rates.
Redfin reported nearly three in five homes were snapped up within two weeks, a record high, and half sold for over the asking price.
"With so much uncertainty in the world and economy, it makes sense that homeowners are staying put," said Redfin Chief Economist Daryl Fairweather. "High prices and rising mortgage rates are a strong impediment even for homeowners who would ideally like to move to a better home. First-time homebuyers, on the other hand, are still seeking the security of homeownership despite the chaos of this market."
FHFA: More than 6.3M Homeowners Helped Since Conservatorship
The Federal Housing Finance Agency released its fourth quarter Foreclosure Prevention and Refinance Report, showing Fannie Mae and Freddie Mac completed 153,793 foreclosure prevention actions during the quarter, raising the total number of homeowners who have been helped to 6,364,278 since the start of conservatorships in September 2008.
The report also said 46 percent of loan modifications completed in the fourth quarter reduced borrowers' monthly payments by more than 20 percent. The number of refinances decreased slightly from 1.286 million in the third quarter to 1.266 million in the fourth quarter.
The Enterprises' serious delinquency rate dropped from 1.55 percent to 1.19 percent at the end of the fourth quarter. This compares with 6.48 percent for Federal Housing Administration loans, 3.82 percent for Veterans Affairs loans and 2.83 percent for all loans (industry average).
The report noted loans in forbearance plans continued to trend downward since its peak in May 2020, but remained elevated through the fourth quarter compared with pre-pandemic levels. As of December 31, 2021, FHFA reported 178,019 loans in forbearance, representing 0.59 percent of the Enterprises' single-family conventional book of business, down from 320,009 or 1.07 percent at the end of the third quarter.
FFIEC Releases 2021 HMDA Modified Loan Application Register Data
Home Mortgage Disclosure Act Modified Loan Application Register data for 2021 are now available on the Federal Financial Institutions Examination Council's HMDA Platform for 4,316 HMDA filers. The published data contain loan-level information filed by financial institutions, modified to protect consumer privacy.
Later this year, the 2021 HMDA data will be available in other forms to provide users insights into the data. These will include a nationwide loan-level dataset with all publicly available data for all HMDA reporters; aggregate and disclosure reports with summary information by geography and lender; and the HMDA Data Browser to allow users to create custom datasets, reports, and data maps. The Bureau will later also publish a Data Point article highlighting key trends in the annual data.
The 2021 HMDA Loan Application Register data can be found at https://ffiec.cfpb.gov/data-publication/modified-lar.