Industry Briefs Dec. 6, 2022: Redfin Adds Zoning Data for More Than 70 Million Homes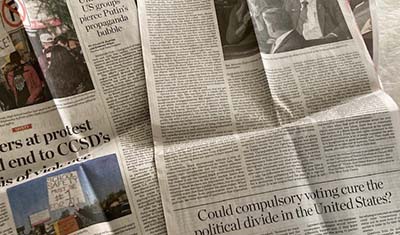 Redfin Adds Zoning Data for More Than 70 Million Homes
Redfin, Seattle, added zoning and land use information to more than 70 million home description pages on its website. Through a partnership with Zoneomics, Redfin provides users with a detailed view that educates them on implications of their local zoning guidelines for nearly any home in the U.S. and Canada.
Redfin detail pages for both for-sale and off-market homes now display a zoning summary for the property, including the zone code, name, type and description. Eligible properties also include a list of permitted, conditional and accessory land uses. Consumers who are interested in more comprehensive information have the option to purchase a variety of zoning reports from Zoneomics. The feature is available on Redfin.com for homes in nearly 3,900 cities across the U.S. and Canada.
MCTlive! Lock Volumes Continue to Drop
MCT, San Diego, issued its MCTlive! Lock Volume Indices for November, showing year-over-year total lock volume (-60.9 percent) continues to drop, as expected, when compared to activity in 2021.
Both the month-over-month rate/term refinance lock figure and purchase index decreased for the second consecutive month. Total mortgage rate locks by dollar volume decreased 28.6 percent month-over-month in November. Cash out refinances are down 24.4 percent month-over-month and from one year ago volume is down 86.8 percent, while rate/term refinance volume has dropped 92.0 percent from 2021. Please note that loan sizes were up 8.3 percent over the past year, with the average loan amount increasing from $292k to $317k.
FHA Sets 2023 Single-Family Title II Forward, HECM Loan Limits
The Federal Housing Administration announced new loan limits for calendar year 2023 for its Single-Family Title II forward and Home Equity Conversion Mortgage insurance programs. Loan limits for most of the country will increase in the coming year due to house price appreciation during the first half of 2022, which is factored into the statutorily mandated calculations FHA uses to determine the limits each year.
The new forward mortgage loan limits are effective for FHA case numbers assigned on or after January 1, 2023: One-Unit: $472,030 $; Two-Units: $604,400; Three-Units : $730,525; Four-Units: $907,900.
The maximum loan limits for FHA forward mortgages will rise in 3,222 counties. In 12 counties, FHA's loan limits will remain unchanged.
The HECM maximum claim amount will increase from $970,800 in calendar year 2022 to $1,089,300, effective for FHA case numbers assigned on or after January 1, 2023. This maximum claim amount is applicable to all areas, including the special exception areas of Alaska, Hawaii, Guam, and the U.S. Virgin Islands.
Messagepoint Expands Digital Channel Options for Personalized Customer Communications
Messagepoint, Toronto, announced availability of integrations with Twilio MessagingX, Twilio SendGrid and Doxee Pvideo to provide customers with new options for sending notifications and personalized customer communications leveraging digital channels, including WhatsApp, SMS, chat, email and personalized video.
Messagepoint provides an SaaS-based, no-code content hub that enables non-technical users to create and manage highly personalized customer communications for print and digital channels. Messagepoint's integration with Twilio MessagingX, a messaging platform, will leverage messaging APIs to support content delivery to WhatsApp and SMS channels. The integration with Twilio SendGrid will enable emails created in Messagepoint to be sent to customers using SendGrid's email API. The integration with Doxee Pvideo, a tool which allows users to create and distribute personalized and interactive videos, enables personalized atomic content from Messagepoint to be injected into personalized videos.
FHFA Announces Deemed-Issuance Ratio for 2023
The Federal Housing Finance Agency announced the deemed-issuance ratio for the 2023 calendar year in accordance with Internal Revenue Service guidelines on trading of the Uniform Mortgage-Backed Security. The deemed-issuance-ratio will be used for diversification reporting on the bonds ultimately delivered to the purchaser until the bonds have been disposed of, regardless of the issuing Enterprise on the underlying bonds.
The IRS Revenue Procedure 2018-54 provides that the ratio may be rounded as long as the rounded ratio is further from 50/50 than the actual observed data. Therefore, the deemed-issuance ratio for the 2023 calendar year is 53 percent Fannie Mae and 47 percent Freddie Mac.
ActiveComply Launches Service to Ensure Remote Employee Compliance
ActiveComply, Orlando, Fla., launched Remote Office Inspection, a new digital service that uses encrypted technology to help companies document their compliance with agency guidelines and state and federal laws when using remote employees.
Remote Office Inspection enables companies with remote employees to ensure compliance, workplace safety and supervision. It includes a customizable survey that enables organizations to remotely inspect branch offices to ensure they have the proper signage, business license display and adequate security, which saves the expense of sending someone out to do a physical inspection. Remote Office Inspection's survey features can also be tailored to prove the compliance of at-home employees, which is especially useful for regulated institutions subject to governmental oversight.