Industry Briefs Aug. 5, 2022: Fannie Mae Survey Cites Cost-Cutting as Top 2022 Business Priority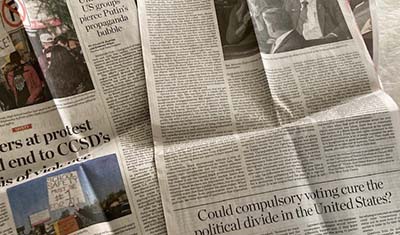 Fannie Mae: Lenders Cite Cost-Cutting as Top 2022 Business Priority
Fannie Mae, Washington, D.C., said mortgage lenders appear to be adapting their business priorities to meet what they believe are a new set of challenges, including weakened mortgage demand and rising rates.
The Fannie Mae Mortgage Lender Sentiment Survey found mortgage lenders' business priorities shifted significantly compared to prior years, with cost-cutting now the most frequently cited business priority. Talent management surpassed business process streamlining to become the second-most important priority, while consumer-facing technology investment dropped out of the top three.
Fitch Ratings: U.S Mortgage Third-Party Review Firms Shift Focus After Private-Label Slump
Fitch Ratings, New York, said U.S. private label residential mortgage-backed securities issuances have fallen in recent months, spurring demand for third party review firms that can handle challenging products such as non-QM originations.
"TPR firms are moving beyond the near-term issuance slowdown thanks to new opportunities generated by demanding products like Non-QM," said Managing Director Roelof Slump.
Fitch added two TPR firms to its coverage since the last update four months ago and now views 22 firms as "Acceptable" for work on RMBS transactions. The newly added firms are Residential Real Estate Review and Sutherland Global Services Inc.
MCTlive! Lock Volume Indices Show Continued Volume Drop
MCT, San Diego, issued its MCTlive! Lock Volume Indices for July, showing year-over-year total lock volume (-46.5 percent) continues to drop, as expected, when compared to the white-hot summer of 2021. However, the month-over-month rate/term refinance lock figure is up 11 percent versus June due to the recent bond market rally.
Total mortgage rate locks by dollar volume decreased 1.5 percent in July, with purchase locks also declining 1.5 percent month-over-month and 8.9 percent from a year ago. Rate/term refinances are down 11.4 percent and cash out refinances are down 5.3 percent month-over-month. From one year ago, cash out refinance volume is down 77.9 percent, while rate/term refinance volume has dropped 94.2 percent. Given rate/term refinance volume was already down 90 percent year-over-year in the June MCTlive! Lock Volume Indices, this month's drop does not change the total much. Please note that loan sizes were up 8.3 percent over the past year, with the average loan amount increasing from $291k to $315k.
National MI Integrates with Mortgage Cadence
National Mortgage Insurance Corp., Emeryville, Calif., is now integrated with the Mortgage Cadence Platform, a cloud-based digital lending platform. The integration enables mutual lender customers to obtain price quotes and order National MI's real-time, risk-based mortgage insurance through its Rate GPS® tool instantly, without having to leave the MCP platform.
MCP is a flexible and intuitive cloud-based LOS designed with an open architecture to meet the needs of lenders across all products and channels, featuring advanced automation, analytics and open services strategy.
First Servicer Using Proprietary System Integrates with Freddie Mac's Resolve Default Management Tool
Freddie Mac, McLean, Va., announced the first servicer to integrate its proprietary system with Freddie Mac's Resolve default management tool via an application programming interface is Mr. Cooper. Other servicers have integrated through their vendor platforms, but Mr. Cooper is so far unique in using its own system to connect directly to Resolve.
Resolve integrates with various Freddie Mac data sources. The platform requires a significantly reduced dataset, eliminating the need for most data entry. Mortgage servicers deploy Resolve to receive decisions, values and workout terms derived from Freddie Mac's Single-Family Seller/Servicer Guide. Resolve APIs return workout decisions in as little as three to five seconds.
Mortgage Cadence Launches MCP 2.0 LOS Platform
Mortgage Cadence, Denver, released version 2.0 of its Mortgage Cadence Platform loan origination system. While MCP has been available for new customers since its launch late last year, with the release of 2.0, the company has officially retired its legacy enterprise lending platform and migrated all existing enterprise customers to the new platform.
Delivered in the Microsoft Azure Public Cloud, MCP provides a secure, scalable system, accessible from anywhere and on any device. Inclusive of a leading point-of-sale through closing collaboration tools, MCP is both configurable, offering rules-based workflow, leading UI designer tools and an open-architecture designed to meet the needs of today's lenders. The 2.0 release includes more than 50 new features, with key areas of focus in Product & Pricing enhancements, UI Designer improvements, new vendor integrations and services related features.
Endpoint Launches Platforms for Proptech Companies, Investors
Endpoint, El Segundo, Calif., launched a new proprietary platform specifically tailored for proptech companies, investors and tech-forward real estate organizations looking for a scalable digital closing platform to support their growth across the nation.
To support large-scale clients looking for an enterprise-wide solution for their title and settlement needs, Endpoint now offers a suite of APIs that automatically opens orders, tracks transaction status, exchanges documents and provides custom reporting features and notifications. These integration capabilities, combined with experienced closing teams in offices across the country, provide enterprise clients with a consistent digital closing experience at the national level that supports their businesses as they scale.
Ginnie Mae Solicits Feedback on Enhancements to Title I Manufactured Housing Program
Ginnie Mae, Washington, D.C., in coordination with FHA, published a Request for Input on enhancements to the Title I Manufactured Home Loan Program.
The RFI seeks input on how the FHA Title I manufactured housing program–and the Ginnie Mae securitization program that supports it–can be made more competitive, and references specific program features such as loan limits or lender eligibility requirements. It also seeks commentary on how proposed changes would improve the financing market for manufactured housing.
Responses to the RFI are due September 26.
CFPB, DOJ Order Trident Mortgage to Pay $22 Million for 'Deliberate Discrimination Against Minority Families'
The Consumer Financial Protection Bureau and the Department of Justice announced action to end Trident Mortgage Company's "intentional discrimination against families living in majority-minority neighborhoods in the greater Philadelphia area.".
The CFPB and DOJ allege Trident redlined majority-minority neighborhoods through its marketing, sales and hiring actions. Specifically, they alleged Trident's actions discouraged prospective applicants from applying for mortgage and refinance loans in the greater Philadelphia area's majority-minority neighborhoods.
If entered by the court, the settlement, among other things, would require Trident to pay a $4 million civil penalty to the CFPB to use for the CFPB's victims' relief fund. The Attorneys General of Pennsylvania, New Jersey and Delaware also finalized concurrent actions.
Trident Mortgage Co. is a limited partnership incorporated in Delaware. Trident is a wholly owned subsidiary of Fox and Roach/Trident LP, which is owned by Home Services of America Inc. The ultimate holding company of Trident is Berkshire Hathaway Inc. It stopped accepting mortgage loan applications in 2021.
PunchListUSA Secures $39M Series A Funding Led by Sweetwater Private Equity and Morpheus Ventures
PunchListUSA, Charleston, S.C., a real estate platform to digitize home inspection data for instant estimates and online ordering of home repair services, secured $39 million in investments led by Sweetwater Private Equity and Morpheus Ventures.
PunchListUSA currently supports more than 150 national and regional broker partners and, since the third quarter of 2021, has added 25 new institutional partners including iBuyers, single-family rental property operators and portfolio investors for renovation and maintenance services. In addition, PunchListUSA continues to build partnerships with inspection providers to increase the quality and accuracy of repair estimates for homebuyers. PunchListUSA currently holds a five-year exclusive agreement with Pillar To Post, the largest home inspection services provider in North America, to provide customers instant repair estimates powered by PunchListUSA's proprietary pricing technology.
Proceeds from the Series A funding will be deployed to accelerate development of the consumer-facing platform and proprietary data infrastructure along with geographic expansion over the next two years. In the next phase of PunchListUSA's growth, access to exclusive inspection data will power end-to-end home lifecycle services and product offerings for homeowners through the PunchListUSA marketplace.
ACES Quality Management Updates Reporting Library to Incorporate Recent Guidance by Fannie Mae
ACES Quality Management, Denver, enhanced its reporting library within its flagship audit platform ACES Quality Management & Control Software to help align with recent mortgage quality control reporting recommendations issued by Fannie Mae.
In addition to adding these reporting capabilities to the ACES platform, the ACES reporting team is working on additional reporting functionality to support the Fannie Mae QC Calibrations.
JLL Expands Proptech Valuation Products to Support Multi-Housing Clients
JLL's Valuation Advisory group, Chicago expanded its offerings within Valorem, its proprietary property intelligence and technology tool, to provide a higher level of risk analysis and opportunity for residential and multi-housing clients.
The Valorem platform, launched in March, provides a single tool for clients to organize and manage their portfolio, property and valuation data. Additionally, the platform provides the ability to collaborate and share information among team members while exploring valuation results, along with portfolio tracking and interactive risk assessment features.
Valorem now offers a Capital Value AVM, which can calculate entire building capital values based on multiple variables, including direct cap income approach, detailed property attributes, detailed unit attributes, socio-economic factors, and neighborhood and market attributes. Using AI 'explain-ability', the model provides a detailed breakdown on what drives the property value between the different components.
Xactus Acquires MassiveCert
Xactus, Philadelphia, acquired MassiveCert, a data and technology provider of residential national flood data and technology. MassiveCert will now operate under the name Xactus Flood Solutions.
MassiveCert is a national provider of flood zone determinations, elevation certificates, Letters of Map Amendment, private flood compliance and real-property risk. The company produces flood zone determinations for mortgage, insurance, lending, compliance, real estate and market analysis by offering numerous determination types and exhibits tailored to its customers. The offering simplifies the elevation certificate process through up-front pricing, national service, online ordering, and complete digital delivery with more than 100 automated quality controls.
AppraisalWorks Announces Flagship Platform Supports ACE+ PDR
AppraisalWorks, Cleveland, Ohio announced its flagship AppraisalWorks appraisal management platform was verified by Freddie Mac, and added to the company's list of Software Partners.
Real estate lenders who leverage the AppraisalWorks appraisal management platform for Freddie Mac's new ACE+ PDR (automated collateral evaluation plus property data report) offering, benefit from the innovation of appraisal modernization that can result in quicker turn times, mitigation of risk, reduced cost and the advantage of a robust panel, ready at your fingertips to fulfill orders.
Guild Mortgage to Evaluate Rent, Other Consistent Payment History in Place of Traditional Credit Reports for Home Loans
Guild Mortgage, San Diego, introduced Complete Rate, a program designed to provide a more inclusive path to homeownership based on residual income analysis and rent payment history.
Guild's Complete Rate program, powered by FormFree, offers an alternative method to measure credit risk for borrowers. Those with no credit score or credit history can opt-in to the program for a free assessment. If the borrowers' FormFree report shows consistent rent payment history and good residual income history, the borrowers may qualify to receive a lower interest rate, lower fees, or both.
Most mortgage lenders use a borrower's credit score to determine the interest rate or fees a borrower would pay. Borrowers who do not have a credit score are typically charged higher fees, a higher interest rate, or both. A borrower with no credit score could pay an interest rate a full percentage point or more over that of a comparable borrower who has a good credit score.
LodeStar Launches Connect Calculator for Encompass Users
LodeStar Software Solutions, Philadelphia launched LodeStar Connect, a closing fee calculator for mortgage lenders of any size available through Encompass by ICE Mortgage Technology, Pleasanton, Calif.
LodeStar Connect is a streamlined version of the company's flagship product and is available only to all mortgage lenders using Encompass. The tool offers access to title fees and is fully integrated with the Encompass platform. Users can instantly and accurately generate quotes and estimates within Encompass using LodeStar Connect.
OrangeGrid Launches Loss Mitigation Initiative to Offer Mortgage Servicers Enhanced Default Servicing Capabilities
OrangeGrid, Dallas, a provider of mortgage servicing software, launched its loss mitigation initiative to provide more focused default servicing capabilities to mortgage servicers. The initiative is designed to offer its users the ability to quickly scale up when facing sudden increases in the number of default servicing requirements without having to hire large numbers of new staff.
OrangeGrid now offers its users the ability to quickly scale up when facing a sudden increase in the number of default servicing requirements without having to hire large numbers of new staff. The platform enables servicers to use a single solution to conduct all its loss mitigation process and production management needs without having to rely on IT departments for customizations or keep up with ever changing regulatory requirements from agencies such as the CFPB. It also creates an eco-system of convergence for all data from a variety of sources, including many popular legacy systems, used in the servicing of mortgage loans.
AmCap Home Loans Chooses Usherpa's Smart CRM
Usherpa, Denver, announced AmCap Home Loans made Usherpa the sole automated marketing and Smart CRM platform for its 500+ loan originators across all 140+ branches.
Usherpa has been serving the mortgage and real estate industry since 1995, when it was founded as Media Center LLC. The company offers a marketing and CRM platform backed by customer support and robust training for fully automated CRM. Usherpa users can build and maintain relationships with prospects, past customers, and business partners, resulting in increased repeat and referral business.
STRATMOR Group: Latest Trends in Signing Bonuses
In its July Insights Report, STRATMOR Group Senior Partner Jim Cameron analyzes the industry's approach to signing bonuses, offering insight into why some lenders pay and others do not. His article, "To Pay or Not to Pay: The Question of Signing Bonuses," explores how signing bonuses are structured, and how new data and tools can help lenders understand more about the potential of the loan officers they are hiring.
Cameron outlines the most common structures used to pay signing bonuses and how lenders can claw back some of this advance if the loan officer doesn't perform or gets recruited away. He also looks into the financial considerations for the lender, especially in a market with declining loan volumes. His advice: make your decisions on the basis of better data.
The latest issue can be found at www.stratmorgroup.com.
OptifiNow Partners with Emporium TPO for CRM Utilization
OptifiNow, Seal Beach, Calif., implemented its CRM and marketing automation platform with Frisco, Texas-based Emporium TPO to assist its sales and marketing operations.
OptifiNow manages Emporium TPO's CRM platform daily, meeting with the lender weekly to provide status updates and gather feedback. A major value-add is OptifiNow's ability to create ultra-efficient sales workflows with custom integrations to Emporium TPO's loan origination system (LOS), VOIP phone system and pricing engine.
Sales Boomerang releases Q2 2022 Mortgage Market Opportunities Report
Sales Boomerang, Owings Mill, Md., released its latest Mortgage Market Opportunities Report, noting sharp quarter-over-quarter increases in cash-out, credit-improvement and new-listing alerts in the second quarter point to areas of opportunity for lenders in a contracting mortgage market.
Sales Boomerang's prescriptive-scenario alerts analyze not only whether a consumer could benefit from a given loan type, but also whether the consumer is credit-qualified to apply for financing. This additional layer of intelligence makes prescriptive-scenario alerts among the highest-converting available to mortgage lenders.
NotaryCam Announces eClose360 Product Updates
NotaryCam, Newport Beach, Calif., announced updates to its eClose360 platform to expand its capabilities and deliver a better user experience for both notaries and document signers.
The system updates include integrations with industry-leading escrow software vendors, allowing managers to view every transaction in their system to allow for increased internal visibility and transparency surrounding the document and transaction. The updates also enable enterprise clients to use the eClose360 platform autonomously while maintaining access to NotaryCam's customer service team.
HUD Proposes Updates to Manufactured Home Construction, Safety Standards
HUD announced proposals for updating the Manufactured Home Construction and Safety Standards, commonly referred to as the "HUD Code."
"Manufactured homes are an important element of the nation's affordable housing supply," said Assistant Secretary for Housing Julia Gordon. "These proposed updates, when final, will help to expand the availability of safe and affordable homes that align with current design trends and construction methods."
Containing new and updated standards, including 88 standards incorporated by reference, the proposed rule will bring the HUD Code in line with more recent manufactured housing industry standards and further improve the quality and safety of manufactured home construction. Proposed changes in the rule will facilitate innovation and greater production of manufactured homes with features that are sought-after by consumers and that are common consumer needs for modern living, including: multi-unit dwellings; ridge-roof designs; open floor plans, truss designs, specifications for attics and accessibility improvements, among others.
When final, the updates contained in the proposed rule will enact a significant number of recommendations made by the federally mandated Manufactured Housing Consensus Committee. Further, the updates will eliminate the need for manufacturers to obtain alternative construction approvals for frequently requested features and materials that already meet or exceed HUD standards.
Xactus Introduces HELOC Verification Services Bundle
Xactus, Philadelphia, launched a new HELOC Verifications Bundle to assist lenders and brokers with targeting prospects, assessing risk and increasing efficiencies to help meet increased HELOC demands.
The HELOC Verification bundle enables mortgage professionals to see who qualifies by mining their existing portfolios and setting criteria and screening consumers to obtain pre-screened leads. Mortgage companies can also assess consumer risk more effectively with a variety of verification tools, including credit reports, AVMs, VOEs and flood reports.