Housing Finance Roundup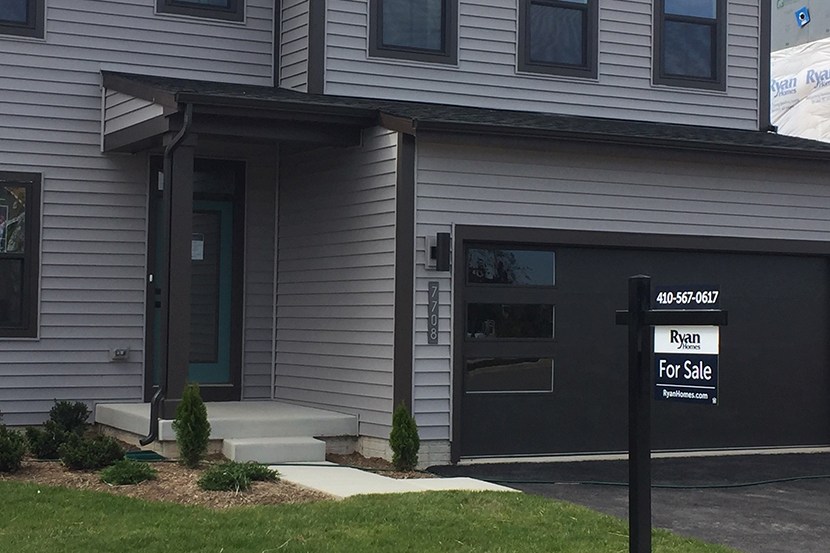 This week has produced more housing finance reports than you can shake a stick at. Here's a roundup and summary of what's happening of reports from Ellie Mae; ATTOM Data Solutions; Redfin; Radian Inc.; TransUnion; Black Knight; Zillow; and PayNearMe.
Ellie Mae: Refis Grow as Interest Rates Maintain Steady Decline
Ellie Mae, Pleasanton, Calif., released its monthly Origination Insights Report, showing interest rates on all closed loans continued to decline in April to 3.48 percent, down from 3.65 percent in March. As rates dropped, the percentage of refinances continued to increase, representing 65 percent of closed loans, up from 55 percent in March and 51 percent in February.
Ellie Mae reported time to close all loans increased to 42 days in April, up from 40 days in March. FICO scores on all loans increased to 749 in April, up from 742 in March. Conventional refinance FICO scores increased to 763, up from 758 in March, representing the highest such score since January 2013.
"Interest rates continued to decline in April, driving up the share of refinances by 10 percent," said Jonathan Corr, President and CEO of Ellie Mae. "We're also seeing FICO scores increase as lenders manage the current economic uncertainty by tightening credit."
ATTOM: Refis Represent More than Half of Home Loans in 1Q
ATTOM Data Solutions, Irvine, Calif., quarterly U.S. Residential Property Mortgage Origination Report, showing 1.07 million refinance mortgages secured by residential property (1 to 4 units) originated in the first quarter, down 16 percent from the fourth quarter but up 87 percent from a year ago.
With low interest rates, refinance mortgages originated in the first quarter represented an estimated $328.5 billion in total dollar volume, down 16 percent from the previous quarter but up 105 percent from a year ago. Refinance loans accounted for 55.7 percent of all 1.92 million home loans in the first quarter, down slightly from 55.9 percent of loans in the fourth quarter, but up from 41.3 percent a year ago.
"Home-loan data was way up again in the first quarter," said Todd Teta, Chief Product Officer with ATTOM. "The number and dollar value of home loans marked yet another sign of the how charged up the U.S. housing market continued to be in the early months of the year when everything was still pointing in the right direction. Unfortunately, that is all uncertain now due to the economic fallout from the virus pandemic that could throw the market into a downturn. But at least the market heads that uncertainty with some of the strongest home loans – and by extension, overall market – numbers since the aftermath of the last recession."
ATTOM also reported lenders originated 606,703 residential purchase mortgages in the first quarter, down 12 percent from the previous quarter, but up 13 percent from a year ago.
Redfin: 41% of Offers Faced Bidding Wars in Late April, Early May Amid Coronavirus Pandemic
Redfin, Seattle, said 41.1% of Redfin offers nationwide faced competition in the four weeks ending on May 10. In a handful of metros, the bidding war rate was above 60%.
Redfin said the coronavirus pandemic is contributing to a shortage in the number of homes for sale across the U.S. as would-be sellers hold off on listing their homes amid ongoing uncertainty. The lack of inventory has led to a significant amount of bidding wars, particularly for single-family homes priced under $1 million in desirable areas.
"Demand for homes has picked back up after hitting rock bottom in April, and that uptick paired with a lack of supply is a recipe for bidding wars," said Redfin lead economist Taylor Marr. "Homebuyers are getting back out there, searching for more space as they realize using their home as an office and school may become the norm. But sellers are still holding off on listing their homes, partially due to economic uncertainty and concerns of health risks. In some hot neighborhoods, there may only be one or two homes for sale, with multiple homebuyers vying for them."
The report said Boston had the highest rate of competition in the four weeks ending May 10, with 63.3% of offers written by Redfin agents on behalf of their homebuying customers facing bidding wars. San Francisco and Fort Worth, Texas trail closely, with bidding war rates of 63% and 62.2%, respectively.
Radian: U.S. Home Prices Rose in April Despite Pressure from COVID-19
Red Bell Real Estate LLC, a division of Radian Inc., released its Radian Home Price Index showing home prices across the United States rose at an annualized rate of 6.1 percent in April from March.
The Radian HPI also rose 7.9 percent year-over-year (May 2019 to April 2020), slightly higher than the year-over-year increase of 7.7 percent recorded last month. Radian Senior Vice President of Data and Analytics Steve Gaenzler said while the impact of COVID-19 on real estate prices will be more visible over the coming months, more than six weeks into a near-national shutdown and widespread stay-at-home mandates, home prices have remained resilient, thus far.
"Sellers have clearly not hit the panic button," Gaenzler said. "While the potential impact on the housing market of COVID-related disruptions has yet to be fully understood, historically low mortgage rates, ongoing inventory shortages, and regional differences in the virus's severity have put many markets on a pause as opposed to a downward push. And unlike the Great Recession, which was preceded by a substantial over-inflation of housing, 2020 began with reasonably priced markets being the norm, not the exception."
Black Knight First Look: April Past-Due Mortgages Increase by Record 1.6 Million
Black Knight, Jacksonville, Fla., said 3.6 million homeowners were past due on their mortgages as of the end of April, the largest number since January 2015.
The company's First Look Mortgage Monitor said at 6.45%, the national delinquency rate nearly doubled (+3.06%) from March, the largest single-month increase ever recorded and nearly three times the previous single-month record set back in late 2008.
The report said delinquency increases in Nevada (+5.2%), New Jersey (+5.1%), and New York (+4.9%) led the states, while Miami (+7.2%), Las Vegas (+6.2%) and New York City (+5.4%) topped the 100 largest metro areas. Black Knight reported declines in cure activity among later-stage delinquencies as well, with the number of seriously delinquent mortgages (90+ days) increasing by 56,000 (+14%) from March.
Both foreclosure starts and foreclosure sales hit record lows in April as moratoriums halted foreclosure activity across the country. Prepayment speeds jumped 23% from March to hit the highest monthly prepayment rate in 16 years.
Redfin: April Homebuyer Demand Outpaced Home Supply Mid-Pandemic
Redfin, Seattle, said effects of the coronavirus pandemic and subsequent shutdowns hit the housing market in full force in April, with sales and listings both turning in historic declines from year-ago levels. In the past two months, the housing market has seen the fastest slowdown on record as it flipped from one of the strongest markets ever at the end of February to a near standstill in April.
Redfin said home sales in April plunged 22.5% from a year ago, as did both the number of homes newly listed for sale (-42.4%) and the number of homes available for sale (-24.5%). Home prices were still up from a year ago, but the rate of growth in the U.S. median home sale price stumbled slightly to 4.9% year over year, down from 6.9% in March. The national median sale price in April was $303,895.
April home sales fell 23% nationwide from March on a seasonally adjusted basis, by far the largest decline on record (Redfin data for this statistic goes back to January 2012). In general, markets with the biggest declines in home sales from a year ago were the most expensive, although due to especially tight restrictions on real estate during the shutdown, Detroit was also one of the three markets where sales slowed the most.
"The supply of homes for sale declined even more dramatically than homebuyer demand in April," said Redfin lead economist Taylor Marr. "While home sales fell the most in more expensive markets, in more affordable areas prices continued to increase. Even during the depths of the slowdown last month the market was still faster and more competitive than it was a year earlier."
TransUnion: COVID-19 Sends Financial Hardship Reports Up
TransUnion, Chicago issued a supplemental Monthly Snapshot report (https://content.transunion.com/v/monthly-industry-snapshot-april-final) showing the percentage of accounts entering "financial hardship" status has risen dramatically for credit products such as auto loans, credit cards, mortgages and personal loans.
"Americans are facing challenging economic times, but it is still too early to tell the long-term implications of this pandemic for the credit markets," said Matt Komos, vice president of research and consulting with TransUnion. "Consumers are currently performing relatively well from a credit perspective, though this is likely due to their use of federal stimulus packages, tax refunds, unemployment benefits and forbearance programs. These factors have led to improved cash flow for some consumers in the near term, but a critical component to the future of consumer credit is a better understanding of how loans that have been deferred will be repaid. A clearer picture regarding serious delinquency rates and other credit variables will help businesses and consumers transact with confidence."
The company's Q1 2020 Industry Insights Report and Monthly Industry Snapshot Report said serious mortgage delinquency rates declined to 1.40%, down four basis points from the same period last year – reversing the delinquency uptick from the past few quarters. According to the TransUnion credit database, 5% of all mortgages are currently in financial hardship, which includes forbearance programs as of April. Mortgage forbearance programs, which started in March, have allowed consumers enrolled in those programs to avoid being labeled as delinquent. This has kept delinquency rates at manageable levels in Q1 and is expected to continue into Q2.
"Over the past few years we have seen home prices steadily climb, especially in large MSAs and urban centers," said Joe Mellman, TransUnion senior vice president and mortgage business leader. COVID-19 will have a major impact on the mortgage markets but expect to see strong refinance volumes continue as interest rates remain low. In a survey conducted by TransUnion, at least 11% of consumers are relying on refinancing as a means to help pay for current bills or loans during COVID-19. We expect impacted consumers to continue to take advantage of mortgage forbearance programs, which will keep mortgage delinquency levels reported to a consumer's credit file low in the near-term."
Redfin: Remote Work Policies Likely to Propel Post-Pandemic Migration From Expensive Cities
Redfin, Seattle, said the sudden shift to remote work, brought on by the coronavirus shutdowns, will likely accelerate a major migration away from expensive coastal cities. According to a new survey of homebuyers and sellers featured in Redfin's latest report, one in four newly remote workers expect to continue to work remotely once shutdowns end, and more than half of respondents would move if they never had to go into an office.
"Redfin is preparing for a seismic demographic shift toward smaller cities," said Redfin CEO Glenn Kelman. "Prior to this pandemic, the housing affordability crisis was already driving people from large cities to small. Now, more permissive policies around remote work, and a rising wariness about close quarters, will likely accelerate that trend. We expect to see more people commuting once a week from Sacramento to San Francisco, from Tacoma to Seattle, from New Hampshire to Boston. Some won't commute at all, choosing instead to work completely virtually from a small town, perhaps where their parents still live. The whole narrative of the past 200 years, of the young person moving to the big city, may turn a little upside down in the years ahead."
Redfin said four in 10 survey respondents were not working remotely before the shutdowns but were able to during the shutdowns, and more than 28% of them said that they expect to continue to work remotely or have the option to work from home after the shutdown ends. In Seattle, 44% expect to work remotely indefinitely—by far the highest of any of the high-cost cities surveyed.
PayNearMe: New Payment Data Gives Insight into Consumer Bill Payment Behavior During COVID-19
PayNearMe, Santa Clara, Calif., said payment volume through its network rose dramatically–up to 40% above expectations based on historical volumes–after the first stimulus checks reached consumer bank accounts. Automated Clearing House transfer and debit card payment volume increased, presumably because of perceived safety as consumers complied with shelter in place orders. Cash payments defied media narratives and remained relatively steady as a bill payment method.
"Direct deposit stimulus checks had a clear impact on bill payments," said Danny Shader, Founder & CEO of PayNearMe. "We'll continue to monitor and report trends over the coming months."
Redfin: House Hunters' Hunger for Small Towns Continues to Soar, Even as Interest in Big Cities Begins to Recover
Redfin, Seattle, said pageviews of homes in small towns surged 105% year over year during the seven-day period ending May 1, an acceleration from the 85% gain that occurred during the week ending April 1. In rural counties with fewer than 10,000 people, views climbed 76%, a sizable increase from the prior year but a deceleration from the 170% rise a month before.
Meanwhile, homes in urban metro areas with at least 1 million people saw a 16% rise in pageviews during the week ending May 1. That marks a reversal from the 13% decline Redfin saw a month prior, but still represents a much slower increase than small towns and rural areas are experiencing.
"During the first month of the pandemic, interest in rural areas skyrocketed while interest in cities fell, with many urbanites dreaming of packing up and heading for the hills," said Redfin lead economist Taylor Marr. "Some of that boost in rural areas proved to be temporary, but it appears to be more sustainable in small towns, which may be a more realistic option for those looking to work from home primarily or commute into the office once or twice a week."
Zillow: Rise in Remote Work Could Lead to New Suburban Boom
A similar survey from Zillow, Seattle, suggests housing preferences could be upended in a post-pandemic America, leading to major questions about the future of dense metro cores. The survey said three quarters of Americans working from home because of the coronavirus say they want to continue if given the option, and two-thirds say they would consider moving if given that flexibility.
Zillow said a byproduct of such a trend could be larger homes with more rooms and offices could draw those no longer worried about their commute out of urban cores and into the suburbs and exurbs. Meanwhile, proximity to other amenities such as restaurants and entertainment venues could keep rural areas from seeing a surge.
"Now that more than half of employed Americans (56%) have had the opportunity to work from home, a vast majority want to continue, at least occasionally," Zillow said. The survey noted 75 percent of Americans working from home due to COVID-19 say they would prefer to continue that at least half the time, if given the option, after the pandemic subsides.
"Moving away from the central core has traditionally offered affordability at the cost of your time and gas money. Relaxing those costs by working remotely could mean more households choose those larger homes farther out, easing price pressure on urban and inner suburban areas," said Zillow senior principal economist Skylar Olsen. "However, that means they'd also be moving farther from a wider variety of restaurants, shops, yoga studios and art galleries. Given the value many place on access to such amenities, we're not talking about the rise of the rural homesteader on a large scale. Future growth under broader remote work would still favor suburban communities or secondary cities that offer those amenities along with more spacious homes and larger lots."
Zillow also reported for-sale listings of more affordable homes have been less affected by the slowdown, and now make up a larger-than-usual share of the market. New listings remain down 39% from last year, but have been rising for the past three weeks, perhaps in response to improved buyer demand; newly pending sales are up 7% from the previous week.
New listings of high-end homes dropped the farthest and fastest when the coronavirus pandemic hit the U.S., while affordable listings were less affected. But as new listings have increased in recent weeks in response to strong buyer demand, more high-end homes are coming onto the market than any other type.