Inflation Takes Step Back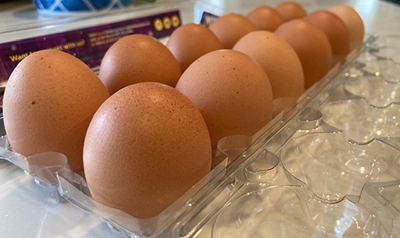 Inflation—a highly regarded component of Federal Reserve policy—declined in December and slowed on an annual basis, the Bureau of Labor Statistics reported Thursday.
The Consumer Price Index declined by 0.1 percent in December on a seasonally adjusted basis, after increasing 0.1 percent in November, BLS said. Over the past 12 months, the all items index increased by 6.5 percent before seasonal adjustment, the smallest 12-month increase since October 2021.
The index for gasoline was by far the largest contributor to the monthly all items decrease, more than offsetting increases in shelter indexes. The food index increased by 0.3 percent over the month, with the food at home index rising by .2 percent. The energy index decreased by 4.5 percent over the month as the gasoline index declined; other major energy component indexes increased over the month.
The index for all items less food and energy rose by 0.3 percent in December, after rising by 0.2 percent in November. Indexes that increased in December include the shelter, household furnishings and operations, motor vehicle insurance, recreation, and apparel indexes. The indexes for used cars and trucks, and airline fares were among those that decreased over the month.
"Inflation clearly has slowed from its breakneck pace in mid-2022," said Sarah House, Senior Economist with Wells Fargo Economics, Charlotte, N.C. "Headline inflation has fallen by 2.6 percentage points since June, and the annualized run rate over the past three months is just 1.8%, demonstrating further slowing is still to come in the year-ago change. Additional progress should be made in the coming months as goods inflation remains soft and the lagged effect of slower housing cost growth eventually flows through to the CPI data."
As a result, House said, "the days of 75 bps rate hikes from the FOMC appear to be well in the rearview mirror. That said, we doubt the FOMC is ready to declare mission accomplished. There have been head fakes on inflation before, to no avail, and there is a wide range of inflation outcomes between the peaks seen last summer and the central bank's 2% inflation target."