Housing Market Roundup Sept. 22, 2022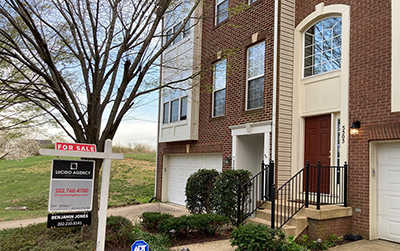 Here's a quick summary of housing/economic reports that recently came across the MBA NewsLink desk:
Zillow: Home Values Decline Again as Competition Eases
Home values slipped for the second consecutive month in August as mortgage costs continue to sideline buyers, said Zillow, Seattle.
Affordability is driving market momentum, Zillow noted in its August Market Report. "Low-cost markets remain competitive while prices drop the fastest in both the most expensive markets and those that witnessed the strongest appreciation during the pandemic," the report said.
In addition to affordability challenges, recent mortgage rate volatility makes it more difficult for many borrowers to qualify for a loan or even plan for their purchase. "Substantial day-to-day and week-to-week rate movements mean that many potential buyers are able to qualify for a loan one week, but not the next, or vice versa," said Zillow Chief Economist Skylar Olsen. "Even buyers able to afford a house at current rates could feel frozen, waiting for mortgage rates to fall dramatically again, like they did from the end of June to mid-July, when rates dropped 50 basis points in just two weeks."
The share of median household income needed to pay monthly mortgage costs now extends beyond the 30% level considered a financial burden, so uncertainty could be holding up many potential buyers who could otherwise still afford to move forward with a loan, Zillow said. "It's likely that this problem will continue until markets stabilize and return to some semblance of normalcy," Olsen noted.
Redfin: Seattle Housing Market Cooling Faster Than Any Other in U.S.
High mortgage rates, persistent inflation and economic uncertainty are cooling down expensive markets such as Seattle and San Jose, along with pandemic homebuying hotspots such as Las Vegas and Phoenix, reported Redfin, Seattle.
The report said Seattle's housing market is slowing faster than any other housing market in the country. The 10 markets cooling fastest are almost all either West Coast markets that have long been expensive, or places that became significantly less affordable during the pandemic because they attracted scores of relocating homebuyers. Las Vegas came in second place, followed by San Jose, Calif., San Diego, Sacramento, Calif., Denver, Phoenix, Oakland, Calif., North Port, Fla., and Tacoma, Wash.
"These are all places where homebuyers are feeling the sting of rising home prices, higher mortgage rates and inflation very sharply. They're slowing down partly because so many people have been priced out and partly because last year's record-low rates made them unsustainably hot," said Redfin Chief Economist Daryl Fairweather. "The good news is that the slowdown is dampening competition and giving those who can still afford to buy more negotiating power."
Fannie Mae: Economic Indicators Continue to Point to Likely Recession in 2023
Fannie Mae, Washington, D.C., said economic growth is projected to resume in second half 2022, but the combination of high inflation, monetary policy tightening and a slowing housing market is likely to tip the economy into a modest recession in the new year.
The Fannie Mae Economic and Strategic Research Group continues to forecast 0.0 percent real GDP growth on a full-year basis through 2022, but it revised downward its expectations for full-year 2023 growth by one-tenth of a percentage point to negative 0.5 percent. Core inflation remains considerably higher than the Federal Reserve's stated target; as such, the ESR Group maintained its expectation that the Federal Open Market Committee will raise the federal funds rate by 75 basis points at its September meeting. The ESR Group's baseline forecast anticipates the federal funds rate topping out at a range of 3.50 to 3.75 percent in early 2023, though it sees significant upside risk to the eventual terminal rate.
Due largely to the higher mortgage rate environment, the ESR Group lowered its forecast for single-family total home sales in 2022 and 2023 to 5.71 million and 4.98 million, which would represent declines of 17.2 percent and 12.8 percent, respectively. While multifamily construction remains strong, the ESR Group also revised downward its multifamily starts forecast for 2022 to 542,000 units but continues to expect demand for rental units to remain strong because of the single-family market's relative unaffordability.
"The recent interest rate surge is due to the market's recognition of two critical factors: that inflation is indeed not transitory, and that, to tame it, the Federal Reserve will need to be resolute, even at the risk of possible recession," said Doug Duncan, Fannie Mae Senior Vice President and Chief Economist. "Inflation's entrenchment – and the policy action likely required of the Fed – confirms the expectation in our forecast of a moderate recession beginning in the first quarter of 2023."
Redfin: Asking Rents Climb 11% in August, Smallest Gain in a Year
Redfin, Seattle, said U.S. asking rents climbed to a record high in August, but rent growth moderated for the third-straight month. The national median asking rent was up 11% year over year to $2,039, the smallest annual increase in a year, down from a peak gain of 19% in March. On a month-over-month basis, the median asking rent climbed 0.4%, the slowest growth since December 2021 and down from a 1.6% increase a year earlier.
"Rent growth will likely slow further as the Federal Reserve continues to raise interest rates. Higher interest rates impact the rental market because they put a damper on spending power in the economy as a whole, including renters' budgets," said Redfin Deputy Chief Economist Taylor Marr. "Growth in rents is also likely to be slowed by a boost in rental supply. There are nearly a million rental units under construction that will hit the market in the coming months and years."
Four of the 50 most populous metro areas saw rents fall in August from a year earlier, up from three in July. Rents declined 15% in Milwaukee, 7% in Minneapolis, 2% in Jacksonville, FL and 1% in Baltimore. Milwaukee and Minneapolis have seen declining asking rents since April.