Laird Nossuli of iEmergent: Neither Risky Nor Mysterious, SPCPs are Evidence-Based Lending
iEmergent CEO Laird Nossuli has dedicated her career to helping lenders execute opportunity-driven lending strategies that support equitable lending in racially and ethnically diverse communities. Her passion for housing equity, novel use of market intelligence and collaboration with housing workgroups have made her an influential speaker on serving diverse markets.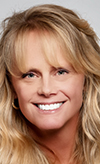 The Consumer Financial Protection Bureau and the Federal Housing Finance Agency have prioritized addressing the longstanding racial homeownership gap in recent years. To that end, they have singled out a historically underutilized provision of the Equal Credit Opportunity Act, Special Purpose Credit Programs, as an effective tool for increasing homeownership opportunities for underserved communities — especially racial minorities that have been most harmed by historic and ongoing systemic racism.
At a time when much of the mortgage industry is publicly pledging dollars and actions to improve homeownership opportunities for people of color, one might expect the agencies' advocacy of SPCPs to be received with open arms. Yet some mortgage lenders have been reluctant to develop SPCPs owing to concerns over legal and regulatory risk and a desire for clearer guidance on how to execute a successful plan.
As someone who has been advising lenders on market strategy for years, I can say that developing SPCPs is neither risky nor mysterious when driven by sound data. Like any well-designed lending program, SPCPs require engaging in intentional, market data-based product design and performance evaluation — a practice that every lender could benefit from if it is not already.
The ABCs of SPCPs
In 1974, ECOA outlawed credit discrimination based on sex or marital status. Two years later, Congress expanded ECOA's credit protections to include race, color, religion, national origin and age, among other criteria, while at the same time empowering lenders to design programs that provide special lending opportunities to underserved groups.
In short, SPCPs are lending programs designed to level the playing field for protected classes of people who would otherwise receive less favorable terms or altogether be excluded from access to credit. In carving out a provision for SPCPs, the ECOA goes beyond extending equal protections to borrowers; it empowers lenders to address disparate homeownership outcomes with special financing opportunities.
The steps involved in developing an SPCP are very similar to those taken when designing and executing other lending strategies or programs. The main differences are that SPCPs must benefit a protected class with a demonstrated need, must follow specific documentation requirements and should be reviewed by legal counsel that has experience with the programs. The documentation requirements outlined in Regulation B of the ECOA are not overbearing. In fact, following them helps lenders think through developing an SPCP that does what it is intended to do: make financing a home more accessible to a specific underserved group of borrowers.
Determining SPCP need
The first step in developing an SPCP is to determine if there is a class of people who is being denied access to credit or receiving it on less favorable terms — both broadly speaking and specific to an organization's own credit policies. Helpful questions lenders can ask when exploring the impact of its credit policies on demographics in their service area include:
Are there large gaps between racial household and homeownership rates in my communities?
What are the primary drivers of mortgage credit inequity?
Are there coverage gaps in how well our institution serves households in our markets? For instance, are there higher denial or withdrawal rates for a class of minority borrowers compared to white borrowers?
In addition to self-generated loan data, lenders should look to other datasets for homeownership insights within their communities. Data from the American Community Survey and the Census provide information about household, homeownership and housing characteristics by race, ethnicity, age and gender. HMDA's loan application register (LAR) data provides comprehensive insight into mortgage applications, originations, denials and withdrawals that can be broken down by market and individual lender. Today, lenders have access to hundreds of data points from public and private sources that can be used to identify populations that would benefit from special home financing terms.
Key components of a successful SPCP
Once the need for an SPCP is established, the next step is to define who the SPCP will serve. Lenders can develop people-based SPCPs where eligibility is based on the borrower's demographic characteristics (e.g., Hispanic-identifying applicants). Lenders can also develop place-based programs where eligibility is based on neighborhood or geography (e.g., applicants purchasing in a majority Hispanic census tract). Lenders can even create hybrid, people- and place-based SPCPs (e.g. Hispanic individuals purchasing in a particular county). Whichever approach is selected, it is important to show how an SPCP will support the target group with strong, quantitative data.
Another key component of a successful SPCP is identifying the best program features for supporting sustainable home financing among the targeted demographic. From widening the credit box, to loosening guidelines for DPA programs and offering closing cost assistance, there are many options for designing an SPCP. In fact, they can contain multiple components, which is especially appropriate since the circumstances preventing equal access to credit vary among communities and are often multi-fold.
There is no harm in being innovative or thinking outside the box while brainstorming as long as solutions are driven by data.
That said, SPCPs do not require lenders to reinvent the wheel. Lenders may modify the terms or eligibility requirements of an existing program or allow for certain loan modifications to help a target group of homebuyers.
The most important step: supporting success
Crucial to launching an impactful SPCP is supporting its success with 360-degree execution strategies. Unfortunately, when lenders don't spend enough time developing SPCP support, impact is diminished. Thus, organizations should consider the following:
How to educate and equip sales and operations teams to confidently offer and process SPCPs
Whether loan officers on staff have the necessary traits, experience and network to successfully represent the plan
What marketing strategies and messaging will be effective at reaching the target consumer
How real estate professionals who are committed to working with underserved groups can be engaged
Which community groups would be good partners (e.g. housing counseling agencies, community development organizations and other nonprofits)
What is the Impact of our SPCP?
The final component of the planning process is to define the evaluation framework for quantifying and determining the impact of the SPCP. Lenders will need to determine the duration of the SPCP, how often the program will be evaluated and how success will be measured. There are many outcomes that can be quantified, such as a reduction in denial, withdrawal and incompletion rates, the number of families using SPCPs funded, and reductions in the penetration rate gaps or market share gaps between the target group and others. It is equally important to monitor for unintended negative consequences.
Something else to keep in mind is that ongoing market changes can present a challenge for setting SPCP goals and measuring outcomes. Examining forward-looking data that quantifies the market's opportunity and changes without the SPCP can be useful to determine the true impact of the program.
Make a difference
Ultimately, SPCPs are a recipe for innovative thinking and evidence-based innovation. Extending credit to historically disenfranchised communities not only represents a largely untapped opportunity for business growth, but also many life-changing opportunities for hard-working families to build generational wealth through homeownership. It is only when lenders see themselves as stakeholders in the future health of the communities they serve that they can unlock the transformative benefits of SPCSs. Whether your organization has the capacity to help a few families or a few thousand with SPCPs, assisting people to obtain sustainable home financing can provide financial security and improved well-being that lasts for generations.
(Views expressed in this article do not necessarily reflect policy of the Mortgage Bankers Association, nor do they connote an MBA endorsement of a specific company, product or service. MBA NewsLink welcomes your submissions. Inquiries can be sent to Mike Sorohan, editor, at msorohan@mba.org; or Michael Tucker, editorial manager, at mtucker@mba.org.)