Industry Briefs Sept. 16, 2022: HUD Announces $12.5 Million Funding Opportunity to Expand Access to Affordable Homeownership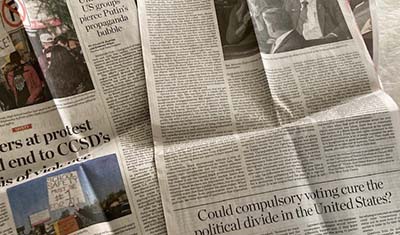 HUD Announces $12.5 Million Funding Opportunity to Expand Access to Affordable Homeownership
HUD announced availability of $12.5 million through the Self-Help Homeownership Opportunity Program for eligible national and regional non-profit organizations and consortia with experience providing or facilitating self-help housing opportunities.
This funding opportunity aims to develop decent, safe and sanitary housing for low-income persons and families who would otherwise not have the opportunity to become homeowners. The continued partnerships with local communities and organizations that SHOP funds facilitate will help rebuild and revitalize neighborhoods and improve the lives of residents by expanding access to affordable housing and homeownership opportunities.
SHOP grant funds can be used to purchase home sites and develop or improve the infrastructure needed to set the stage for sweat equity and volunteer-based homeownership programs for low-income persons and families. The SHOP units must be sold to homebuyers at prices below the prevailing market price. Only national and regional non-profit organizations and consortia with experience providing self-help homeownership housing programs are eligible to apply. Applicants must propose to use a significant amount of SHOP grant funds in at least two states. Individuals are not eligible applicants for SHOP grant funds.
Staircase Unveils Leads Curation to Help Mortgage Lenders Capture More Business
Staircase, New York, launched Leads Curation, a new feature of the company's PreApproval tool that helps mortgage originators target specific borrowers to meet their goals and capture more business.
Staircase's PreApproval provides lenders with a template they can use to create a customized, white-labeled, web- and mobile-enabled pre-approval application process for their borrowers in just 30 minutes. The cost of using the new Leads Curation feature is just $50 per loan application. By leveraging data collected from borrowers as they self-qualify using automated verification services, Leads Curation enables originators to immediately determine whether a borrower meets specific underwriting criteria so they can engage borrowers and close loans faster. Leads Curation also enables lenders to home in on specific groups such as borrowers whose data comes from vendors approved by Fannie's Day 1 Certainty program. Additionally, Leads Curation can help lenders meet federal Community Reinvestment Act requirements by automatically identifying borrowers who have less than 80% of the median income in their market.
FHA Increases Frequency of Allowable Surplus Cash Distributions to Multifamily Borrowers
The Federal Housing Administration increased the frequency of allowable distributions of surplus cash to borrowers with most FHA-insured Multifamily mortgages from two times per accounting year to up to monthly distributions for eligible borrowers. This change will free up capital more frequently for use by borrowers in future Multifamily development and will align FHA income distribution rules with those used in private industry.
"This much-needed change better aligns FHA-insured mortgage financing with other capital sources, helping to maintain FHA's products as competitive offerings to finance the rental housing that so many communities need," said Deputy Assistant Secretary for Multifamily Housing Programs Ethan Handelman.
Borrowers with FHA-insured Multifamily properties not subject to a Section 8 rental assistance payment contract or a HUD-held mortgage note may be eligible to increase the frequency of their surplus cash distributions. In addition, FHA has retained existing risk management conditions, including current payments and reporting requirements, while expanding other conditions and enforcement actions.
MCT: Year over Year Lock Volume Continues to Drop
MCT, San Diego, released its MCTlive! Lock Volume Indices for August, showing year-over-year total lock volume (-53.0 percent) continues to drop, as expected, when compared to the white-hot summer of 2021.
After the month-over-month rate/term refinance lock figure increased 11 percent in August due to a slight drop in mortgage rates, the index was down 46 percent in August. Total mortgage rate locks by dollar volume decreased 28.5 percent in August, with purchase locks declining 27.8 percent month-over-month and 23.4 percent from a year ago. Cash-out refinances are down 5.3 percent month-over-month. From one year ago, cash-out refinance volume is down 80.0 percent, while rate/term refinance volume has dropped 95.2 percent.
Financial Center First Credit Union Taps ACES Quality Management & Control
ACES Quality Management, Denver, announced Financial Center First Credit Union selected ACES' flagship audit platform ACES Quality Management & Control Software to support quality control audits for FCFCU's consumer lending channels.
ACES supports FCFCU's quality assurance, quality control and internal audit processes across all its consumer lending channels. ACES flexible technology allows FCFCU to track loan quality and effectively and quickly identify, communicate and remediate exceptions with ease.
HUD Announces $5.5 Million Funding Opportunity for HBCUs to Conduct Housing/ Community Development Research
HUD will make available $5.5 million for Historically Black Colleges and Universities to establish or bolster existing Centers of Excellence that conduct housing and community development research.
The grants will be used to provide HBCUs with funding to conduct research on the topics of housing, community development, and economic development, particularly in underserved communities. Research projects will initiate an ongoing series of reports focused on housing, community, and economic development in underserved communities that can serve as national, local, or regional benchmarks and assist in support of COEs that expand the housing and community development research efforts at HBCUs.
CRA Note Exchange Helps Provide Capital to Habitat for Humanity Affiliates
CBC Mortgage Agency, Cedar City, Utah, announced its CRA Note Exchange platform completed sale of mortgage notes on behalf of Habitat for Humanity Affiliates in Florida and South Carolina, supplying liquidity to enable them to build more affordable homes.
The CRA Note Exchange is a secondary market platform that makes it possible for non-profit homebuilders and other Community Housing Development Organizations to generate capital by selling their affordable mortgages. CBCMA launched the exchange in 2018 to sell its second mortgages and has since expanded its scope to include affordable homebuilders, allowing CBCMA to provide reduced-cost home financing for lower-income families.
Ginnie Mae MBS Portfolio Grows to $2.269 Trillion
Ginnie Mae's mortgage-backed securities portfolio outstanding grew for the 14th consecutive month in August, hitting $2.269 trillion, up from $2.248 trillion in July and $2.119 trillion last year. New MBS issuance for August was $43.1 billion, supporting the financing of more than 146,000 homeowners and renters.
The August issuance includes $41.3 billion of Ginnie Mae II MBS and $1.73 billion of Ginnie Mae I MBS, including $1.62 billion of loans for multifamily housing.
Encapture, Abrigo Partner to Help Streamline Loan Origination
Encapture, Dallas, announced a partnership with Abrigo, a provider of compliance, credit risk, and lending platforms.
The partnership will provide users the ability to sync Encapture's machine learning automation with Abrigo's loan origination platform, automating the spreading of all types of tax forms using machine learning and creating a more consistent and accurate process for inputs, providing higher confidence in the underwriting process.
Messagepoint Launches Semantex Division Offering AI-based Content Intelligence Platform
Messagepoint, Toronto, launched Semantex, its new division providing an artificial intelligence-based content intelligence platform designed to empower developers tackling complex content-related challenges.
Powered by AI, machine learning and natural language processing, Semantex enables developers to make API calls to assess text-based content fragments, blocks, documents or an entire content corpus. Semantex provides intelligent content extraction, classification, analysis, outlier detection and enrichment services in support of a wide range of use cases including text comparison, search, cross-document analysis, digital transformation, platform migration, content clean-up, compliance assessments and contract analysis.
Semantex can be used to perform a one-time analysis of a single content fragment, or it can enable a team to work with a set of documents over time using its Content Hub APIs. Using the Content Hub, multiple documents of different formats can be added to a single hub application, making it possible to perform search, comparison and analysis for every piece of text-based content within the hub application. This supports both projects that take place over time, or frequent one-off analysis requirements such as those ensuring compliance of a new piece of content.
Fitch Group Announces Agreement to Acquire dv01
Fitch Group, New York, announced an agreement to acquire a majority stake in dv01, a data and analytics provider to the structured finance market. dv01 will operate as a subsidiary of Fitch Solutions, a division of Fitch Group. Financial terms were not disclosed. The acquisition is expected to close by the end of Q3.
Clients leverage dv01's loan-level data across the investment workflow—from market due diligence to securitization to performance analysis—and make use of offerings such as Loan Data Agent for Securitizations, Portfolio Surveillance, Market Surveillance, Tape Cracker and Credit Facility Management.
The transaction is the latest in a series of acquisitions by Fitch Group as it expands its offerings. Previous acquisitions include Fulcrum Financial Data in 2018, CreditSights in 2021 and GeoQuant earlier this year.
Bob Simpson Launches LoanLooks
Bob Simpson launched LoanLooks, a mortgage fraud investigation firm based in Savannah, Ga.
LoanLooks offers access to an experienced QC and legal staff that has experience in both the mortgage fraud investigation and the resulting consequences. LoanLooks delivers a narrative that clients use to make decisions around fraud prevention, detection and litigation as well as special investigations, fraud reports, witness interviews and in-house training in anti-money laundering activity and fraudulent mortgage origination.
LoanLooks conducts a comprehensive special investigation of cash, credit, debts, employment, income and occupancy related to a single mortgage file or a batch. Additional information is gathered through interviews with people, including borrowers, gift donors, realtors and other related parties if requested. The firm also provides site visits as needed. Detailed findings are documented in an easy-to-read, courtroom-ready report.
Digital Federal Credit Union Doubles Loan Volume with Blue Sage
Blue Sage Solutions LLC announced Digital Federal Credit Union, the largest credit union in New England, has achieved an 85% boost in loan productivity since implementing the Blue Sage Digital Lending Platform last year.
While higher interest rates are curtailing many lenders' businesses, during the first six months of 2022, DCU doubled its loan volume using the Blue Sage platform. In addition to purchase loans, DCU is now using Blue Sage for home equity loans, including home equity lines of credit.
OptiFunder's WMS Partners with Freddie Mac for Purchase Advice Automation
OptiFunder, St. Louis, announced its flagship Warehouse Management System for mortgage bankers will now integrate with Freddie Mac's Cash Settlement Purchase Statement API to expedite processing and reconciliation of purchase statement data.
The enhancement, available immediately to all OptiFunder clients, streams purchase statement data from Freddie Mac automatically and reconciles data with expected values in the Loan Origination System. It allows originators to collect, analyze and reconcile hundreds of pieces of purchase statement data in seconds, providing faster accounting for loans with detailed pricing attributes and improved accuracy.
San Antonio Board of Realtors Partners with Down Payment Resource
The San Antonio Board of Realtors partnered with Down Payment Resource, Atlanta, to provide its 16,000 multiple listing service subscribers with access to DPR's toolset that helps real estate agents connect clients with programs that can help save on down payments and closing costs.
DPR is a nationwide database of down payment assistance and affordable lending programs. The company tracks funding status, eligibility rules, benefits and more for 2,200 programs in 11 categories. Its technology helps the housing industry connect more homebuyers to the down payment help they need.