David Arnett of Cherry Creek Mortgage: Engaging Millennials and Single Women Despite a Down Market
David Arnett is Chief Marketing Officer with Cherry Creek Mortgage, Denver. He has more than 24 years of marketing and leadership experience. He started in 2016 as Creative Director for Cherry Creek, was promoted to VP of Marketing and now serves as Chief Marketing Officer for 18 brands and 8 products of the Cherry Creek family of companies.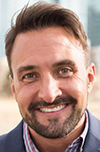 There's been a lot of research done on the impact Millennials and single women are having on the housing market. For example, we know there are 80 million Millennials, they now dominate the American workforce and that their age range – 28 to 42 – is the prime age for first-time homebuyers. We also know that single women are buying real estate faster than any other group, according to the National Association of Realtors. In fact, they made up nearly 20% of all homebuyers in 2021, up from 15% in 2014.
Yet there's not a lot of solid advice on how to attract and engage these audiences, which is a shame considering how important they are to an originator's business. But there are effective ways to get your message across if you're willing to rethink your current marketing strategy.
What We Know
It's never a good idea to stereotype any group. However, research shows that Millennials and single women share some common traits.
For example, we know that Millennials generally have much higher salaries than GenXers and Baby Boomers did when they left college. Today, many young people are graduating from college and earning $50,000 or $60,000 right out of the gate. Depending on what field they go into, some are earning more than $100,000.
We also know that Millennials, including single women, are the most educated homebuyers in history. Roughly four out of five Millennials use their smart phones to shop, 84% use social media and 68% use the Internet when researching homes and mortgages. They have access to information for whatever they want to do, and they're very astute in accessing this info.
On the other hand, both Millennials and single women are not the least bit fooled by slick advertising. They demand to be treated with respect and hate being patronized or have professionals talking over their heads. When it comes to deciding who to do business with, they appreciate authenticity and convenience from customer service. That means you want to place friendly advice above selling individual products, so they look forward to doing business with you.
What is Your Why?
Overall, individual mortgage professionals are great at niche marketing and finding opportunities in different homebuyer segments. Lenders, as institutions, have a pattern that says, "we've always done it this way." That's not where Millennials are in life.
It wasn't too long ago that lenders marketed to a very specific audience – heterosexual married couples. But as more people put off marriage to their 30s and 40s, single homebuyers are quickly outnumbering couples. And with single borrowers, you want to convey that homeownership is the nest egg to start building wealth. You may even find in today's market that single Millennials are buying homes together before marriage so they can get a head start on the investment and move out of their parents' basements.
Who you are as a lender or originator is also extremely important. Before choosing a lender, both Millennials and single women will research you and your company and see what causes you are involved in. They care less about how many people you've helped than how involved you are in giving back and making people's lives better. Are you using your profits to help make the world a better place?
Millennials and single women and men also want to see that they are represented in your marketing efforts. That goes for Spanish speaking, LGBTQAI+, interracial, Black, Asian, and Middle Eastern borrowers. Whatever type of marketing you do, you want to try to make sure that diversity is reflected in your company and messaging.
If you are a mortgage professional trying to do a better job at reaching Millennials and single women, now is a good time to consider whether your lender, bank or credit union supports a more diverse marketing strategy. Some lenders do it really well while others are still catching up. Having the support of a forward-thinking lender that believes in expanding the idea of homeownership and puts resources toward reaching underserved borrowers can only be a good thing.
Putting Plans Into Action
Because today's homebuyer is more diverse than at any point in history, the key to marketing in today's environment is segmentation of messaging based on where your customers are in their home buying journey. Thanks to the power of digital marketing, crafting targeted messaging based on what the customer needs is a lot easier than one may think.
Depending on where you live, media buys can also be a highly cost-effective way to engage an audience. While advertising in big cities can be very expensive, in rural areas and outlying cities of 100,000 people or less, lenders can get a media buy at fairly inexpensive rates. In Bozeman, Montana, for example, you can get a lot of coverage for $2,000-$3,000 per month. At such prices, you can run on three or four different channels (geofencing, SEM, cable, streaming TV, internet radio, etc.) that speak to where your diverse customer groups are in their home buying journey.
The best sales professionals today leverage social media as a channel to bring forth their personality. But there are plenty of ways to engage these audiences in person, too. One effective way to attract younger buyers is to set up college internships or host a first-time homebuyer seminar at a local college. Sponsoring local events that are popular among younger people is another great idea, whether it's a local brew fest or a young professional's group.
We have a lot of loan officers who participate in local business chambers and events. For a while, we sponsored a local children's school that was filled with young couples with children and we raised money for their school supplies. It was a great way to get in front of young couples, singles, and teachers.
Of course, there are borrowers who don't want a lot of people interaction – they just want to log in, create an account, apply for a loan and close it without ever seeing a face. For this reason, it's imperative that lenders need a consumer direct channel to serve self-educated borrowers who choose to do things on their own—or at least, start off the mortgage process that way.
The Importance of Follow-Through
It bears mentioning that marketing is just the conversation starter. When it comes to providing the type of mortgage experience Millennials are looking for, your entire organization needs to be on board, not just the loan officer, but your processors, underwriters, and closers. Everyone needs to be aligned in providing the level of convenience and authenticity that younger consumers desire, as customer service is paramount with this crowd.
One very effective strategy for making sure your organization stays on point with its customer service is for loan officers to conduct what is called a mid-process survey. While the loan is moving through the different phases of origination, the loan officer will check in with the borrower and simply ask, "How are we doing?" If the borrower has an issue with something that happened, there's at least still time to address it before closing. Our research shows that, even if there were hiccups in the borrower's journey, they remember that you cared enough to find out what it was and tried to fix it.
Perhaps your head is swimming with ideas—or perhaps you're thinking to yourself, "I can't do all that." Well, you don't have to. You can implement one or two of these ideas and see how they go. But you must be consistent in order for them to produce results.
If, however, you think reimaging and diversifying and expanding your marketing efforts is not for you, be forewarned. Today's lending environment is likely to get much tougher before it gets better. If you choose to hold firm and trust that your marketing will continue to produce the same results, you could be in for a rough ride.
On the other hand, if you focus on Millennials, singles, and diverse or minority groups a real priority in your marketing, that ride may require more effort, but it will be both rewarding and fulfilling, too.
(Views expressed in this article do not necessarily reflect policy of the Mortgage Bankers Association, nor do they connote an MBA endorsement of a specific company, product or service. MBA NewsLink welcomes your submissions. Inquiries can be sent to Mike Sorohan, editor, at msorohan@mba.org; or Michael Tucker, editorial manager, at mtucker@mba.org.)