Housing Market Roundup: Mar. 31, 2022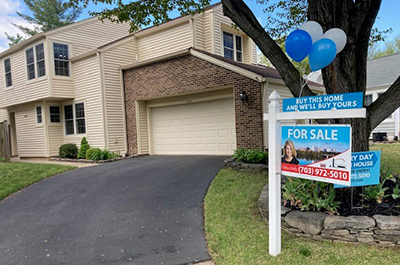 MBA NewsLink Staff
Here's a summary of recent housing market and economic reports that came across the MBA NewsLink desk:
Zillow: Women Could Afford 18% More if Salaries Matched Mens'
A new Zillow study shows how severe an impact the gender pay gap is for women1 in the housing market. An additional 18% of the U.S. housing market is affordable to men but is out of reach to women. This gap in access can be as wide as 22% of the housing market depending on the industry they work in.
The analysis combined income data from the U.S. Census Bureau with Zillow housing data to estimate how much of the market is affordable to women and men. The study examined a number of job sectors and regions and found that across the country, women can afford far fewer homes than men without being considered cost burdened.
"The gender pay gap limits women in the housing market, but that's only the start of a compounding impact," said Zillow economist Nicole Bachaud. "Owning a home represents the dominant form of wealth building for most Americans. So not only are women starting from behind, but they're falling even further behind with each passing day as homes build equity."
Still, the report noted homes owned by female-headed households, although still below the value of those owned by male-headed households and of median home values overall, have crept closer to parity over the past decade.
First American: Homes Remain More Affordable than 2006 Housing Boom Peak
Homes are less affordable than they were a year ago, but nationally and in most markets they remain much more affordable than at the peak of the 2006 housing boom, said First American Financial Corp., Santa Ana, Calif.
The company's monthly Real House Price Index reported "real" house prices increased by 6.3 percent between December and January. Year over year, real house prices increased by 26.8 percent.
The report said consumer house-buying power decreased by 4.0 percent between December and January and by 4.0 percent year over year. Meanwhile, median household income has increased 5.0 percent since January 2021 and 69.9 percent since January 2000.
The report also noted real house prices are 0.5 percent more expensive than in January 2000. While unadjusted house prices are now 46.6 percent above the housing boom peak in 2006, real, house-buying power-adjusted house prices remain 29.5 percent below their 2006 housing boom peak.
"In the near term, affordability is likely to wane further nationally as rising mortgage rates and increasing house prices continue to outpace gains in household income," said First American Chief Economist Mark Fleming. "While consumer house-buying power declined in January 2022, it remains near record levels and more than double the level of consumer house-buying power in April 2006 thanks to higher household income and significantly lower mortgage rates."
The report said states with the greatest year-over-year increase in the RHPI were Arizona (+38.3 percent), Florida (+37.4), South Carolina (+35.6 percent), Georgia (+34.2) and Connecticut (+33.5 percent). Metro markets with the greatest year-over-year increase in the RHPI were Charlotte, N.C. (+40.9 percent), Phoenix (+40.4 percent), Raleigh, N.C. (+36.9 percent), Atlanta (+36.7 percent) and Jacksonville, Fla. (+36.5 percent).
STRATMOR: Mortgage Lenders Beginning to See Impacts of Blockchain Technology Development
STRATMOR Group, Greenwood Village, Colo., said as the mortgage industry enters a down cycle, blockchain technology is emerging as a viable tool for lenders struggling with high origination costs, shrinking margins, complex processes and slow investor delivery.
In this month's Insights Report article, "Mortgage Technology: The Road to Blockchain," coauthors Lisa Springer and Brett McCracken break down recent blockchain developments and analyze some of the impacts this innovative technology could have on the mortgage industry. They compare blockchain to pre-pandemic eClosing technology. Before the COVID pandemic hit, eClosings were a notion that lenders understood, but few believed it offered tangible ROI. As the pandemic took hold and lenders scrambled to provide remote closing capabilities, priorities changed and eClosings became a necessity.
"The core value blockchain technology offers is a secure, transparent, publicly distributed, decentralized digital ledger," Springer said. "It represents a series of blocks, digitally encrypted and chained together for security, that store details of all transactions added to the chain which are authenticated. These transactions are verified by the platform's validators, who approve them using their computational power through computer system nodes."
McCracken said for all it offers, blockchain is just one component of a more comprehensive technology stack. The new tool would not displace the lender's existing POS, LOS or other systems. But it could change the way they are used in the future. "It stands to reason that over time, the core platforms lenders use will find innovative ways to bring more aspects of blockchain technology and principles towards the front of the process," he said.
The article can be found at https://www.stratmorgroup.com/insights-report/.
Bankrate.com: Two-Thirds Say Affordability Factors Holding Them Back From Homeownership
Bankrate.com, New York, said with home prices at record highs and inventory at record lows, nearly two-thirds of non-homeowners (64%) say an affordability factor is holding them back from owning a home.
This includes 43% who say their income levels are not high enough, 39% who think home prices are too high and 36% who can't afford a down payment and/or closing costs (respondents could select more than one factor). Additionally, 58% of all U.S. adults would be willing to take action to find more affordable housing.
The survey said other than these affordability factors, 22% of non-homeowners don't think their credit is good enough to buy a home, 22% are just not ready to own a home yet, 17% think mortgage rates are too high, 13% have too much debt, 13% cite lack of available homes/inventory, and 8% say some other reason. Separately, 14% simply never want to be homeowners.
"Non-homeowners cite insufficient income, high home prices, and not being able to afford a down payment or closing costs as the most common barriers to becoming a homeowner," said Bankrate.com chief financial analyst Greg McBride. "High, and rising, home prices can contribute to the feelings of not having enough income or savings accumulated to buy a house."