Call for Nominations: MBA NewsLink 2022 Tech All-Star Awards; Deadline Jan. 21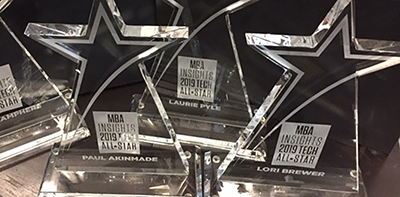 The nomination period for the MBA NewsLink 2022 Tech All-Star Awards is underway with a new, simplified entry form. Nominations will be accepted through Friday, Jan. 21.
We have simplified the entry form this year make it easier for you to nominate a colleague (or yourself) for this prestigious award.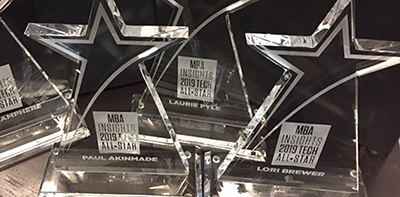 Since 2002, the MBA NewsLink Tech All-Star Awards have celebrated industry leaders who have made outstanding contributions in mortgage technology. Awardees will receive a plaque; be honored during an online ceremony the MBA Tech Solutions Conference & Expo, taking place Apr. 11-14 in Las Vegas; and be featured in MBA NewsLink.
Submission Form
Please use the following form to submit nominations: https://www.surveymonkey.com/r/S6DJFP8.
Criteria
Nominees must be employed by an MBA member company (Regular, Premier or Associate). Self-nominations are permitted. Previous winners remain eligible on a yearly basis.
Please note: the nomination should be for an individual who has made significant and outstanding contributions in mortgage technology. MBA will not consider "team" or "corporate" nominations.
The Tech All-Star Awards celebrate individuals who have made outstanding technology contributions to the mortgage industry. Contributions may include new products, methods, designs, standards or other achievements that have advanced the mortgage industry. The contribution may have been a single contribution or a series of contributions over an extended period. The MBA awards are intended for individuals whose contribution can be documented and readily understood by others across the industry.
We look forward to your nominations! If you have any questions, please contact Mike Sorohan at msorohan@mba.org; Michael Tucker at mtucker@mba.org; or Rick Hill at rhill@mba.org.