HUD Removes Temporary COVID-19 Underwriting Guidelines for Multifamily Transactions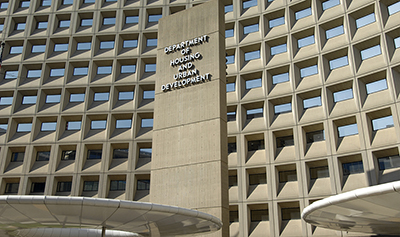 SAN DIEGO–HUD on Monday announced it would remove temporary COVID-19 underwriting guidelines for multifamily transactions a move commended by the Mortgage Bankers Association.
The announcement, made here at the MBA Commercial Real Estate Finance/Multifamily Housing Convention & Expo, removes temporary COVID-19 underwriting mitigants for multifamily transactions insured under Section 223(f) of the National Housing Act, effective immediately for all insured transactions that have yet to reach endorsement.
The temporary requirements for nine months of debt service reserves, 250 percent repair escrows and limits on cash-out refinance transactions were originally put in place in April 2020 to counter-balance potential financial effects resulting from the COVID-19 pandemic.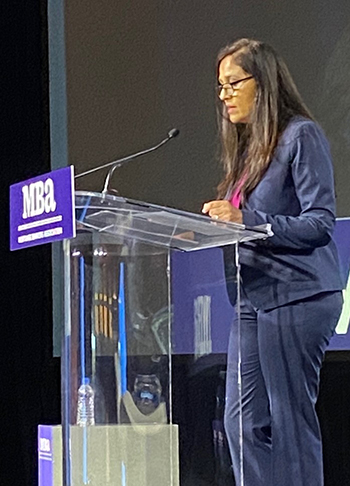 Lopa Kolluri, Principal Deputy Assistant Secretary for the Office of Housing and FHA, said in the nearly two years following implementation of the policies, the FHA Multifamily portfolio has proven to be consistently resilient to significant COVID-19 impacts, remaining at a less than 1 percent default rate.
"Mortgages in FHA's Multifamily insurance portfolio experienced fewer challenges than expected," Kolluri said here at CREF. "Because of this, we are in a position to unleash multifamily development capital by lifting these underwriting safeguards."
The change allows lenders to return to using standard Multifamily Accelerated Processing (MAP) Guide policies going forward, which require fewer capital reserves to be held for debt service, a lower percentage of capital to be held in repair escrows, and more flexible requirements for the treatment of cash-out refinance transactions.
"FHA multifamily mortgage insurance helps to create much-needed rental homes in communities nationwide," said Ethan Handelman, Deputy Assistant Secretary for Multifamily Housing. "Returning to our normal underwriting safeguards will put more capital to work for affordable housing."
In a statement, MBA President & CEO Robert Broeksmit, CMB, praised the action:
"MBA commends FHA for its stewardship navigating the economic downturn and subsequent recovery during the COVID-19 pandemic. With FHA's Multifamily insurance portfolio showing so much resiliency, MBA agrees that now is the time to remove the temporary underwriting safeguards put in place in April 2020. The return to the standard requirements for reserves, escrows and cash-out refinance transactions will make even more capital available for affordable rental housing in communities across the country.
"Through the Home for All Pledge, MBA members are making a long-term commitment to affordable rental housing. We look forward to our continued work with FHA leadership to find solutions that increase housing supply and improve affordability and stability in the rental market."