Black Knight: Mortgage Production Continues to Decline; Purchase Demand Now Falling Below Pre-Pandemic Levels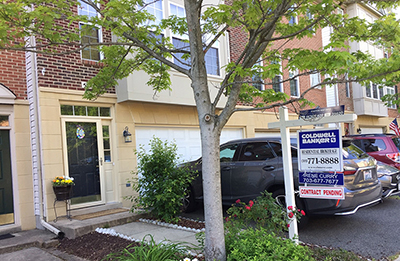 Black Knight, Jacksonville, Fla., said mortgage production pulled back at the end of July, falling by 49 basis points from June to 5.30%.
The company's Optimal Blue Mortgage Market Indices also reported total lock volumes fell by 14.4% from June, with declines seen in both rate/term (-16.9%) and cash-out (-14.1%) refinances as well as purchase loans (-14.3%), which accounted for 82% of all lock activity.
Black Knight said the purchase lock count, which excludes the impact of soaring home values on volume, is off 25.8% from last year and 11% from 2019, marking the first month the number of purchase locks has fallen below pre-pandemic levels, as affordability challenges continue to cool the housing market
The average purchase price among homes being financed fell by another $10,000 (-2.2%) in July and is now down by more than more than $31,000 (-6.6%) since March as rising interest rates have eroded buying power and affordability in recent months
The report noted conventional and government-backed (FHA and VA) locks captured additional market share from non-conforming products, a trend also likely reflected by a further decline in the average loan amount. The average borrower credit score on cash-out refinances edged slightly lower to 692, reaching the lowest point since Optimal Blue began tracking the metric in 2013.
"Mortgage originators continue to experience strong headwinds," said Scott Happ, president of Optimal Blue. "Rate lock activity has been down four straight months, with declines across all loan purpose types. "Affordability challenges continue to cool the housing market."
Happ noted although 30-year interest rates actually pulled back slightly in July the originations market is still reacting to previous increases and continuing affordability challenges. "Home prices have begun to pull back in some of the hotter home markets, particularly those on the West Coast," he said. "With the end of the traditional homebuying season approaching, we will be watching this trend closely."