Dealmaker: M&T Realty Capital Corp. Provides $119M in N.J., N.Y.
M&T Realty Capital Corp., Baltimore, provided $119.2 million for multifamily properties in New Jersey and New York.

In South Amboy, N.J., MTRCC Senior Managing Director John Taylor and Senior Vice President Donna Falzarano placed a $78 million permanent loan secured by Station Bay Apartments, a newly built 291-unit waterfront property developed by BNE Real Estate Group, Livingston, N.J.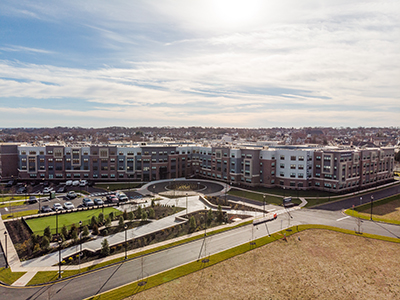 Taylor and Falzarano placed the financing with a life company that offered a significant interest-only period at an attractive fixed interest rate.
Station Bay is a Class A property located along the Raritan Bay in South Amboy. Completed in late 2021, Station Bay includes multiple entertainment lounges, co-working space, a fitness center with yoga and spin studios and a multi-sport simulator. The property is within walking distance of the South Amboy New Jersey Transit rail station and adjacent to the future New York Waterway ferry station that will offer service into Manhattan.
MTRCC also arranged a $41.2 million life insurance company portfolio loan that refinanced a six-property, nearly 500-unit multifamily portfolio in Buffalo, N.Y. The 20-year loan closed at a 4% rate with limited recourse. It will amortize over 30 years.
The transaction was led by Zach Casale, Senior Vice President in MTRCC's Buffalo office. "Through one of our correspondent life company lenders, we were able to refinance a sizeable multifamily portfolio that ensured long-term rate security and significant cash-out proceeds for our borrower," he said.