Dealmaker: Walker & Dunlop Closes $134M Multifamily Sale
Walker & Dunlop, Bethesda, Md., completed the $134 million sale of Griffis Marston Lake, a 332-unit Littleton, Colo. multifamily community.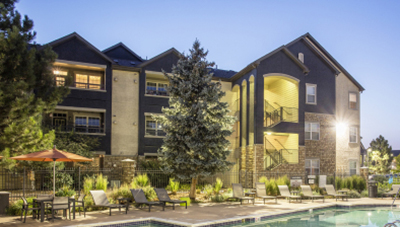 Walker & Dunlop Managing Directors Dan Woodward, David Potarf, Matt Barnett and Senior Director Jake Young brokered the sale for client Griffis Residential, Denver, and Pacific Coast Capital Partners, Los Angeles.
In parallel with the sale of the property, Walker & Dunlop Managing Director Trevor Fase arranged $76 million in fixed-rate interest-only financing through Fannie Mae for buyer Kennedy Wilson, Beverly Hills, Calif.
Built in 2002 on the western edge of Denver, Griffis Marston Lake is an institutional-quality property offering residents access to Red Rocks, downtown Littleton and employers including the HealthONE Swedish Medical Center and Lockheed Martin. Downtown Denver and the Denver Tech Center are within a 30-minute drive and the nearby Highway 285 and Interstate-70 give access to the Rocky Mountains.
Barnett said Griffis Marston Lake offered Kennedy Wilson a garden-style value-add opportunity on Denver's growing west side. The property received more than 30 tours.
Walker & Dunlop said the property is positioned for long-term growth due to its renovation program, significant potential for rent growth and a lack of new construction in the area.