Millennials Rush to Refinance Amid Record Low Rates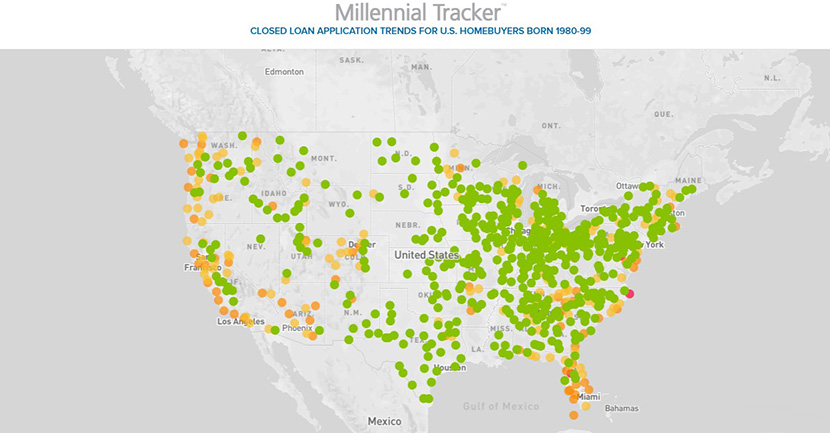 Ellie Mae, Pleasanton, Calif., said refinance activity climbed to 45% of all loans closed by millennial borrowers in November, up three percentage points from October to the highest percentage since May.
The company's monthly Millennial Tracker also reported year-over-year, refinance share increased by 14 percentage points. The continued increase in refinance activity happened as the average interest rate on all 30-year loans dipped for the eighth consecutive month down to 2.97% – the lowest point since Ellie Mae began tracking the data in January 2016.
The report said millennials refinancing their mortgages to lower their monthly payments continued to increase loan volume, causing the average time to close a refinanced loan to increase by two days month-over-month, from 58 days to 60 days. Overall, average time to close for all loan types increased from 49 days in October to 52 days in November.
"With interest rates reaching historic lows, millennials have refinanced to take advantage of a significant savings opportunity they will see play out over the long-term," said Joe Tyrrell, president of ICE Mortgage Technology. "Lenders are continuing to manage the refinance pipeline by investing in virtual solutions such as eClosing, online borrower portals and virtual verifications and turning this boom in loan volume into business growth." 
The report said for older millennials, refinance share reached 52% in November, more than double the refinance share of younger millennials at 24%. Both millennial sub-groups secured historically low average interest rates; 2.97% and 2.94%, respectively, for older and younger members of this demographic.