ATTOM Reports Record-Low Foreclosures; MBA Releases National Delinquency Survey Today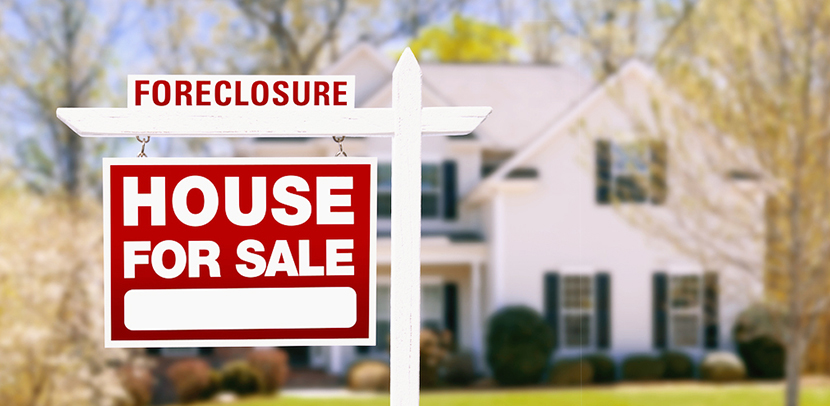 This morning, the Mortgage Bankers Association releases its 4th Quarter National Delinquency Survey. Ahead of that, ATTOM Data Solutions, Irvine, Calif., yesterday said just 9,701 U.S. properties reported foreclosure filings in January, down by 11 percent from a month ago and down by 80 percent from a year ago.
But the company's January U.S. Foreclosure Market Report comes with a strong caveat—the drop in foreclosures is by design, the result of foreclosure moratoria in place by federal and state government agencies that could delay the inevitable for thousands of borrowers in distress.
"January foreclosure activity declined at least in part due to the Biden Administration's decision to continue the foreclosure moratorium on government-backed loans through the end of March," said Rick Sharga, RealtyTrac executive vice president. "The moratorium and CARES Act mortgage forbearance program have effectively prevented millions of seriously delinquent loans from entering the foreclosure process. But it's important to remember that the number of foreclosures we're seeing right now doesn't reflect market reality – and that's something we'll need to deal with once these government programs expire."
Key report findings:
–Lenders repossessed 1,428 U.S. properties through completed foreclosures in January, down 28 percent from last month and down 86 percent from last year, marking the 13th consecutive annual decline in completed foreclosures.
–States that saw an annual decrease in REOs in January included Illinois (down 86 percent); Florida (down 83 percent); Maryland (down 83 percent); California (down 82 percent); and Texas (down 82 percent). Major metropolitan statistical areas that saw the greatest number of REOs included Birmingham, Ala. (124 REOs); Chicago (65 REOs); Baltimore (41 REOs); Miami (40 REOs); and Beaumont, Texas (38 REOs).
–Nationwide one in every 14,164 housing units had a foreclosure filing in January. States with the highest foreclosure rates were Delaware (one in every 4,923); Louisiana (one in every 6,581); Florida (one in every 7,920); Indiana (one in every 8,668); and Alabama (one in every 8,707).
–Lenders started the foreclosure process on 5,235 U.S. properties in January, down 12 percent from last month and down 80 percent from a year ago.
This morning, MBA will release its 4th Quarter National Delinquency Survey. The NDS covers 39 million loans on one- to four- unit residential properties. Loans surveyed were reported by more than 100 servicers, including independent mortgage companies and depositories such as large banks, community banks and credit unions.
MBA Vice President of Industry Analysis Marina Walsh, CMB, will provide analysis.