Dealmaker: Newmark Completes $137M in Life Science Property Sales
Newmark, New York, closed life science property sales totaling $137.2 million in Massachusetts and California.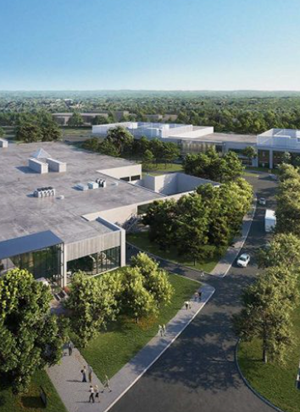 In Norwood, Mass., the firm closed the $105 million sale of One Investors Way, a biomanufacturing campus redevelopment opportunity. Newmark Co-Head of U.S. Capital Markets Robert Griffin, Vice Chairman Edward Maher, Executive Managing Director Matthew Pullen and Managing Director Samantha Hallowell represented the sellers, U.S. Realty Advisors and Bain Capital Real Estate, and procured the buyer. Senior Financial Analyst Will Sleeper provided analysis support.
Set on 54 acres, One Investors Way includes a 236,500-square-foot office building and excess land that could house new construction.
One Investors Way is surrounded by a biomanufacturing-anchored campus that houses a two-building flagship for biotechnology company Moderna and a 260-unit apartment community.
Pullen called the greater Boston market's demand for biomanufacturing inventory "insatiable."
In Fremont, Calif. Newmark completed the sale of Fremont Research Center for $32.2 million. The two-building portfolio at 47200 Bayside Parkway and 3500 W Warren Avenue totals 115,500 square feet.
Newmark's Head of Northern California Capital Markets Steven Golubchik, Vice Chairman Edmund Najera, Senior Managing Director Jonathan Schaefler, Director Darren Hollak and Associate Director Jack Phipps represented seller TA Realty in the transaction. Kennedy Wilson Fund VI acquired the property.
"Fremont Research Center presented an investor with the opportunity to acquire an asset with stable in-place cash flow and value-add potential through the ability to mark-to-market the upcoming tenant expiration," Najera said.