Dealmaker: VICI Properties Provides Caesars Forum Conference Center $400M Mortgage
A subsidiary of real estate investment trust VICI Properties Inc., Las Vegas, provided Caesars Entertainment, Reno, Nev., a $400 million mortgage secured by the Caesars Forum Conference Center in Las Vegas.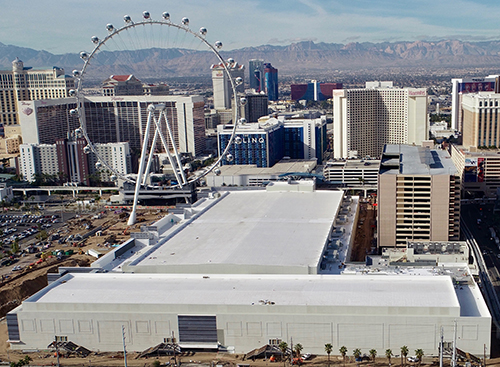 VICI Properties provided the five-year financing. The loan initially bears interest at a 7.7 percent rate and will be pre-payable beginning in year three. Caesars Entertainment can prepay the loan if VICI acquires the 550,000-square-foot conference center.
Caesars Forum Conference Center opened on the Las Vegas Strip earlier this year, the first conference center of its size built on one level. It can accommodate more than 10,000 guests at a time.
The conference center contains the two largest pillarless ballrooms in the world. Each 110-000-square-foot ballroom can fit a 100-yard football field.
Caesars and VICI also amended an in-place agreement to accelerate VICI's call option to 2025.
In a related transaction, the firms are also discussing Caesars selling VICI 23 acres on the east side of The Strip close to or adjacent to The LINQ Hotel + Experience, Bally's Las Vegas, Paris Las Vegas and Planet Hollywood Resort & Casino gaming facilities.