Along Came COVID: Emerging Tech Trends in Commercial Real Estate Finance
Andrew Foster is Associate Vice President in MBA's Commercial/Multifamily Group. He is a former Analyst with S&P Global Ratings and Fitch Ratings as well as a regular contributor to MBA NewsLink and MBA Commercial/Multifamily NewsLink. Foster can be reached at afoster@mba.org or 202/557-2740.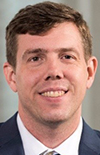 Emerging technologies and start-up firms proliferated in commercial real estate over the last several years. With the conventional wisdom being that while the single-family real estate finance industry has embraced new technologies and innovation, CRE was a laggard and therein lies a massive opportunity. 
Some innovations from the single-family world can be adapted to CRE, but the business-to-business model of CRE requires very different technology, particularly in the area of finance. The size of CRE markets for emerging technology solutions has attracted significant amounts of private capital with a portion of that pointed towards finance.
CRE finance is a small subset of the overall CRE opportunities with business flowing from an approximately $3.7 trillion CREF industry, per MBA data for second-quarter 2020. The well-publicized WeWork challenges cast a shadow on tech valuations and the venture capital space's fascination with CRE, although WeWork's business model arguably was not solely based on any emerging technology. Fast forward to October 2020, COVID-19 and the various impacts are the central factors in all business valuations, CRE technology firms included. What the new landscape means for CRE, technology and the intersection of these two industries is on the minds of industry players.
The analysis below describes the landscape and challenges in additional detail but suffice to say upfront that with the inevitable bumps in the road along the way, betting against technology is not likely to pay off over the medium or long term. The need for new ways of doing business and the shift in landscape has clearly created the need for tweaked business plans as those providing technology as a servicer address the shifting needs of a customer base whose business has in some ways been turned upside down.
Potential for Tech Transformation in a Finance Industry with Varied Business Models
An overarching reason why transformational technologies have not gained as much traction in the CRE financing space is its custom nature. CRE finance is a business-to-business market and exhibits heterogeneity in property type, unique sources of cash flow specific to the property, location-driven market conditions and property-specific management of real estate as distinct businesses. Likewise, while the data points reviewed in the financing process are similar across capital providers, the financing of CRE is a more customized operation, both in purpose and process. Loan sizes are larger (relative to single-family residential mortgages) and vary greatly in size — from less than $1 million to several hundred million dollars or more.
The scale of capital that is placed at risk, therefore, makes it more challenging to commoditize commercial mortgage loans and deploy economies-of-scale strategies. Nonetheless, technology is playing an increased role in CRE lending and has potential to make transformative change even more so now that COVID is impacting society at so many different levels. The startup activity pre-COVID will have winners and losers, but surely more start up evolution as well as proprietary technologies being developed at established firms will shift the landscape tilting toward more technology adaption. While different paths between single-family and CRE are understandable, emerging tech is charting a course forward in commercial real estate and the finance part of the industry will not be left out.
Re-Emerging Tech and the Role Trade Associations Can Play
Given all the shifts taking place from COVID-19, many of which we can't fully understand or articulate at this point, the CRE finance industry's relationship with emerging technologies is sure to be impacted in various ways across different parts of the ecosystem whether it be by capital source or functional area. As always–but particularly important during industry inflection points–there is a need for and capacity of trade associations to help spur innovation and evolution. This is true for the CRE finance industry today and its ability to effectively provide useful products and services to customers in a rapidly shifting environment. The need can be met through nurturing startups bringing new ideas to market, highlighting mature firms that leverage their economies of scale to create products that sustain or build a competitive advantage or educating members broadly on trends and new developments.