Millennials Jump on Low Rates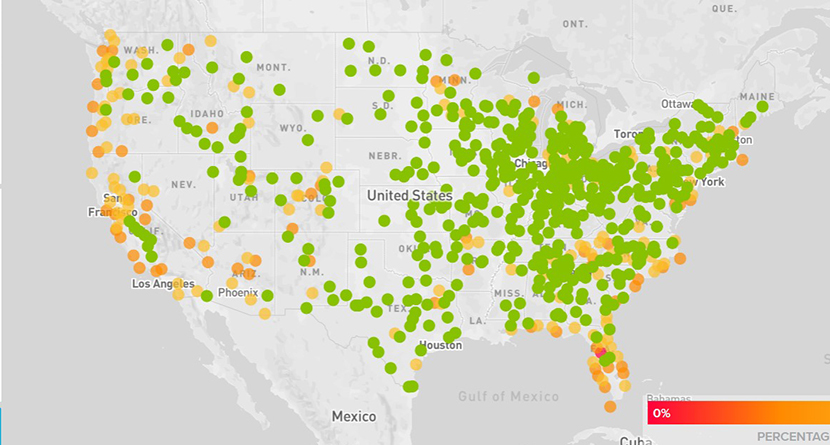 With interest rates nearing 3% for all loans, many millennials took advantage of the opportunity to refinance their mortgages in September, according to Ellie Mae, Pleasanton, Calif.
The company's monthly Millennial Tracker reported refinances climbed to 43% of all closed loans for millennials in September, up 3% from the previous month. Refinances accounted for 51% of conventional loans in September, the highest percentage since June, and up from 48% just the month prior.
The report said older millennials locked in slightly higher interest rates of 3.00% in September, on average, compared to 2.98% for younger millennials. With interest rates historically low, the share of refinance loans increased for both sub-groups of millennials.
While millennials are buying homes, the end to summer homebuying seasonality meant purchases dipped for the second month in a row, accounting for 56% of all closed loans, down from 59% in August.
"We have seen a steady increase in refinances among millennials over the past month, as homeowners took advantage of historically low interest rates," said Joe Tyrrell, president of ICE Mortgage Technology. "However, the bulk of the millennial generation is still entering the market as first-time homebuyers and they're swooping up the limited inventory that is available in most markets."
The report said conventional purchase loans shrunk to 48% for the month, down from 52% in August. VA refinances held steady at 35% month-over-month, and VA purchase loans held at 65% month-over-month during this same period. Meanwhile, FHA percentages held steady for the fourth straight month.
Ellie Mae said tim-to-close for all loans increased to 49 days in September, compared to 47 in August. Given the increase in refinances, the time-to-close on refinance loans also increased by two days, month-over-month, to 55 days in September.