Abhinav Asthana: The Changing Landscape of Customer Acquisition & Engagement in the Lending Industry
Abhinav Asthana is Senior Director and Head of Products with Tavant, Santa Clara, Calif. He is an innovator who has led product design, product management, product engineering & implementation functions across various industry verticals. He has advised clients on multiple issues including solution/product selection, process design strategies, M&A/Outsourcing strategies. He has also provided on-the-field support for strategy implementation. He is a past HousingWire "Rising Star" and a National Mortgage Professional Magazine "40 Under 40" award winner.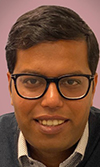 Emerging trends are driving the lending industry to shift gears
The lending industry is increasingly fragmented. The combined impact of AI, cloud, mobility, IoT and blockchain has enabled organizations to reimagine the relationship between brands and consumers. This new era will be defined not only by delightful customer experiences that organizations will create but also by the speed in which these experiences will be delivered.
Creating frictionless experiences is imperative to customer-facing businesses, and reducing friction is now a core driver of competitive differentiation. Lending organizations are continuously thinking about how to attract and retain customers by offering consistently relevant, personalized, and frictionless experiences while taking nothing for granted.
With ever-evolving customer expectations, lending organizations need to improve CX and rally the business. To remain relevant in this complex, changing environment, companies need to understand, integrate, automate, and optimize their customer experience strategy. This will create more value for their customers and as well as their business.
Lending touchpoints – How to Increase customer acquisition with smarter engagement
Breaking the Shackles of Legacy Systems: The legacy systems that have played a significant role in previous successes may no longer be able to keep up; even if they can, they will eventually become unaffordable, unmaintainable, unextendible and non-compliant. The agility of your business is hampered by the spider web of architectures and technologies built up over the years.
Reducing the Ripple Effect of Poor Data: Poor or inadequate data can reduce the efficiency and effectiveness of customer acquisition and retention efforts. Data needs to be not only massive, but also collected through a variety of sources, right from customers' transactions to social media conversations, customer service interactions, and web browsing patterns. Successful customer-acquisition activities depend on integrated and high-quality data.
Eliminating the Elusive Single View of the Customer: Lack of visibility into the sales pipeline, multiple lead providers and disparate data sources constrain the organization. Data stored into various systems, applications, and sources within the enterprise – across different channels need to be aggregated to get a 360-degree view of data. Data silos are a barrier to achieving a complete customer view. With data coming from multiple sources, it is challenging for organizations to connect quickly, match, clean and transform data across systems.
Bridging the Pivotal Gap Between Customer Acquisition and Engagement
It is imperative for businesses to retain existing customers while at the same time adding new ones. For effective customer acquisition and retention strategies, lending companies need to understand their prospects and the existing customer base to identify their most profitable customers and their needs and preferences. Accordingly, they can prioritize their digital initiatives. In this scenario, predictive analytics can help lending organizations quickly overcome key challenges by providing relevant predictions and insights. It can empower your business and improve sales and operational productivity.
Harnessing Data with a Single Source of Truth –Gone are the days when the marketing and sales teams were working in data silos and were at each other's throats at every opportunity. Integrations with customer service and support apps can help streamline the touchpoints of customer communication. This is only possible if organizations seamlessly integrate their data to dive beneath the surface.
Personalization: The secret ingredient to customer engagement – Today's digital lending platforms can customize experiences – often in a way that lenders could not think of doing on their own and were apprehensive that technology would make interactions less personal. It has never been easier to collect large amounts of data about your customers. This data can further be integrated into some powerful CRM platforms. Subsequently, lenders can take control of the customer relationship and leverage the data to personalize emails so that the communications they send better resonate with their customers.
Turning Every Customer Interaction into an Opportunity –Straying among borrowers is increasing day by day. As millennials enter the housing market in higher numbers, lenders need to prioritize the use of available next-gen technologies, digital tools, and communication channels to foster strong borrower relationships throughout each step of the loan lifecycle – from application to close. Modern financial institutions must give their digital customers a single point of access to all information. At the same time, these customer interactions should be tracked systematically in the platform for understanding customers' journeys to support and engage them proactively.
The Bottom Line
Now is the time for the lending industry to thoroughly review and transform their lending business with the leading goal of delivering exceptional CX that customers expect. Customer acquisition is incredibly challenging; however, amid a competitive mortgage marketplace, you still can identify those customers who are a good fit for mortgages, second mortgages, cash-out refinances, HELOCs, and more. By leveraging a robust CRM platform, organizations can support digital transformation and tackle common challenges, such as multi-channel consistency, real-time customer analytics, and customer support models if effectively embedded into the organization's DNA. The ideal platform should be easy to use and enable businesses to be more responsive to their customer's ever-changing demands. It needs to offer visibility to gauge each stage of the customer journey through KPIs, analytics, dashboards and best practices. 
If the proper solution is in place, organizations can acquire the right customers, engage their prospective customers, enable data-driven decision making while empowering them with better control over the customer journey.
(Views expressed in this article do not necessarily reflect policy of the Mortgage Bankers Association, nor do they connote an MBA endorsement of a specific company, product or service. MBA NewsLink welcomes your submissions. Inquiries can be sent to Mike Sorohan, editor, at msorohan@mba.org; or Michael Tucker, editorial manager, at mtucker@mba.org.)