May Existing Home Sales Down Nearly 10%–But Analysts See Upside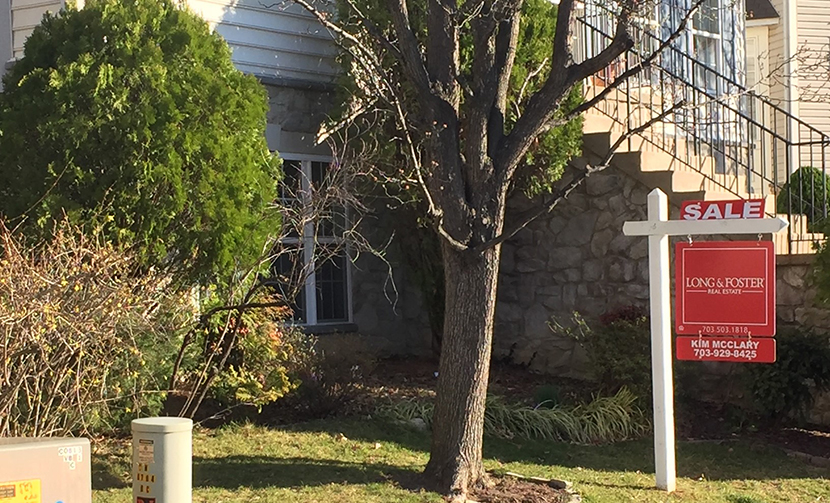 Existing home sales fell by nearly 10 percent in May from April—the third consecutive monthly decline in the wake of the coronavirus outbreak—the National Association of Realtors reported yesterday. But analysts saw positive signals despite the drop, as first-time buyer and Millennial demand showed signs of intensifying.
NAR said total existing-home sales (https://www.nar.realtor/existing-home-sales) fell by 9.7% from April to a seasonally adjusted annual rate of 3.91 million in May. From a year ago, sales fell by 26.6%. Single-family home sales fell by 9.4% to 3.57 million in May and by 24.8% from a year ago. The median existing single-family home price rose to $287,700 in May, up 2.4% from a year ago.
Existing condominium and co-op sales fell to a seasonally adjusted annual rate of 340,000 units in May, down 12.8% from April and down 41.4% from a year ago. The median existing condo price fell to $252,300 in May, a decrease of 1.6% from a year ago.
Every region saw declines in May; median home prices grew in three of the four major regions from one year ago, falling marginally in the West.
Sales in the Northeast fell by 13.0% to an annual rate of 470,000, and fell by 29.9% from a year ago. The median price in the Northeast rose to $327,900, up 7.8% from a year ago. Sales decreased by 10.0% in the Midwest to an annual rate of 990,000 in May and by 20.2% from a year ago. The median price in the Midwest rose to $227,400, a 3.0% increase from May 2019.
Sales in the South fell by 8% to an annual rate of 1.73 million in May, and down by 25.1% from a year ago. The median price in the South rose to $247,400, a 2.1% increase from a year ago. Sales in the West fell by 11.1% to an annual rate of 720,000 in May, and by 35.1% from a year ago. The median price in the West dipped to $408,400, down 0.2% from a year ago.
"The most noteworthy data point in the May existing-home sales report was that existing housing supply last month was down almost 19% compared to a year ago," said Mike Fratantoni, Chief Economist with the Mortgage Bankers Association. "As buyers are returning to the market, as evidenced by the strong, nine-week rebound in MBA's purchase application data, the lack of homes for sale will be a real constraint. Although demand certainly dropped in March and April due to the crisis, supply dropped even more, and has thus far kept home prices from declining. We expect that home-price growth will pick up over the summer due to insufficient supply levels."
Fratantoni noted the market is supported by "strong demand from first-time homebuyers, who represented 34% of home purchases in May. Millennial-driven demand will be a tailwind for the market for the next several years."
Mark Vitner, Senior Economist with Wells Fargo Securities, Charlotte, N.C., said as more states open up previously restricted activities, such as home showings, existing home sales should rebound by June.
Low mortgage rates, a buoyant stock market and the big bounce back in May nonfarm payrolls all suggest that home buying should be less impacted than many other types of economic activity," Vitner said. "Past experience suggest that a nesting effect kicks in during times of national trauma, resulting in increased home sales and more spending on home improvements. The early evidence supports this notion."
Both Vitner and NAR Chief Economist Lawrence Yun suggested the relative weakness in condo & co-op sales has drawn attention to the potential movement away from large cities in favor of suburban homes. "While this is clearly occurring in many areas, we believe it is still too soon to draw too many conclusions," Vitner said. "The Northeast was hit by COVID-19 particularly hard and condo & co-ops are more prevalent there. Moreover, some move to the suburbs was already evident prior to the coronavirus outbreak, as Millennials were reaching a point in their lives where more were marrying, having children and purchasing their first homes. We expect a larger proportion of Millennials and Generation Z will choose to live in urban areas and close-in suburbs than prior generations. The bulk of the housing stock is in the suburbs, however, and this is particularly true for more affordable homes."
"Relatively better performance of single-family homes in relation to multifamily condominium properties clearly suggest migration from the city centers to the suburbs," Yun said. "After witnessing several consecutive years of urban revival, the new trend looks to be in the suburbs as more companies allow greater flexibility to work from home."
Yun also noted sales completed in May reflect contract signings in March and April – during the strictest times of the pandemic lockdown and hence the cyclical low point. "Home sales will surely rise in the upcoming months with the economy reopening, and could even surpass one-year-ago figures in the second half of the year," he said.
NAR reported the median existing home price for all housing types in May rose to $284,600, up 2.3% from a year ago ($278,200), as prices increased in every region. May's national price increase marks 99 straight months of year-over-year gains.
Total housing inventory at the end of May totaled 1.55 million units, up 6.2% from April, but down 18.8% from one year ago (1.91 million). Unsold inventory sits at a 4.8-month supply at the current sales pace, up from 4.0 months in April and up from the 4.3-month figure recorded a year ago.
"New home construction needs to robustly ramp up in order to meet rising housing demand," Yun said. "Otherwise, home prices will rise too fast and hinder first-time buyers, even at a time of record-low mortgage rates."
The report said properties typically remained on the market for 26 days in May, seasonally down from 27 days in April, but equal to 26 days a year ago. Fifty-eight percent of homes sold in May were on the market for less than a month.
First-time buyers were responsible for 34% of sales in May, down from 36% in April 2020 and up from 32% in May 2019. Individual investors or second-home buyers purchased 14% of homes in May, up from 10% in April and from 13% a year ago. All-cash sales accounted for 17% of transactions in May, up from 15% in April but down from 19% a year ago. Distressed sales represented 3% of sales in May, unchanged from April but up from 2% a year ago.