COVID-19 Pandemic to Cause Commercial/Multifamily Lending Pullback in 2020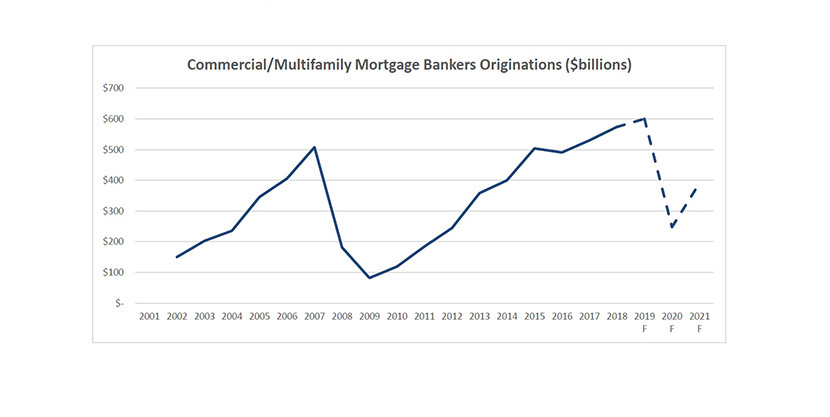 Commercial and multifamily mortgage bankers are expected to close $248 billion in loans backed by income-producing properties this year, a 59 percent decline from 2019's record volume of $601 billion, a new Mortgage Bankers Association forecast said.
Total multifamily lending alone, which includes some loans made by small and midsize banks not captured in the overall total, is forecast to fall by 42 percent to $213 billion in 2020 from last year's record total of $364 billion. MBA anticipates a partial rebound in lending volumes in 2021, with activity rising to $390 billion in commercial/multifamily mortgage bankers originations and $308 billion in total multifamily lending.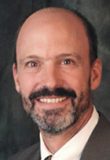 "The ongoing COVID-19 pandemic continues to disrupt commercial and multifamily real estate markets," said MBA Vice President of Commercial Real Estate Research Jamie Woodwell. "Forecasting amidst the social and economic responses to the virus is difficult, but we do expect originations to drop significantly this year before making a sharp, partial rebound in 2021."
Woodwell said net operating incomes, property values and cap rates across the different property types are expected to experience varying levels of stress in the months ahead, with hotel and retail properties already being the hardest hit.
"The multifamily sector has held up quite well so far, with federal government stimulus efforts for the unemployed helping renters make their rent payments," Woodwell said. "Should such support continue as the economy rebounds, the apartment market will likely remain relatively balanced."
Visit MBA's Commercial/Multifamily Market Intelligence Blog for additional commentary from Woodwell on MBA's commercial/multifamily forecast and the pandemic's impact on the sector.
MBA updates its commercial real estate finance (CREF) forecast at the beginning of each quarter, immediately after the release of its Commercial/Multifamily Quarterly DataBook, which tracks key indicators of trends and conditions in the economy and CRE and CREF markets.
MBA's commercial/multifamily members can download a copy of MBA's latest Commercial/Multifamily Real Estate Finance Forecast at www.mba.org/crefresearch.