The Week Ahead–Aug. 17, 2020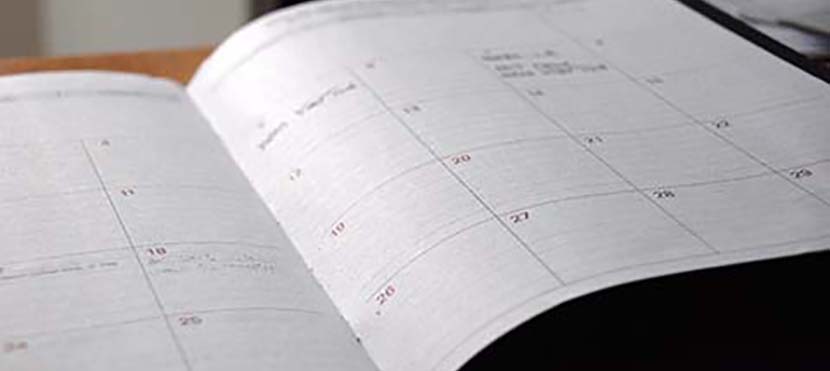 Good morning! August is usually a quiet time in Washington—so quiet, that not too many years ago, MBA NewsLink would take a week-long break during the month and not miss a thing. That's not the case these days.
Last week, the Federal Housing Finance Agency and its wards, Fannie Mae and Freddie Mac, rocked the real estate finance world by announcing a 50 basis-point "Adverse Market Refinance Fee" on nearly every conforming refinance mortgage, effective Sept. 1.
The reaction was swift—and nearly universal—in condemnation. From the Mortgage Bankers Association (President and CEO, Robert Broeksmit, CMB, called the fee "ill-timed and misguided") to the MBA Mortgage Action Alliance ("bad for our nation's homeowners and the nascent economic recovery") to less-polite assessments by pundits—"a cash grab" (Matthew Graham of MBS Live); "doesn't pass the smell test" (Greg McBride, Bankrate.com); "a middle-finger to struggling families" (former MBA President & CEO David Stevens, CMB). Even the White House criticized its own agency (FHFA), saying the fee "appears only to help Fannie and Freddie and not the American consumer."
The issue is far from settled. MAA issued a "Call to Action" on Thursday (https://www.votervoice.net/MBA/Campaigns/76617/Respond), resulting in nearly 12,000 member calls to Members of Congress and FHFA. The real estate finance industry appears to be united in opposition, and Congress—when it returns in September—appears inclined to take some kind of action.
To get caught up, see the MBA Advocacy Update in today's MBA NewsLink, as well as two earlier NewsLink articles that also appear in today's issue.
It's a busy week on other MBA fronts as well. MBA releases its Weekly Forbearance and Call Volume Survey this afternoon at 4:00 p.m. ET; look for a special edition of NewsLink this afternoon.
MBA also releases its 2nd Quarter National Delinquency Survey this morning. The NDS, conducted since 1953, covers nearly 40 million loans on one- to four- unit residential properties. Loans surveyed are reported by more than 100 lenders, including mortgage bank, commercial banks and thrifts. MBA Vice President of Industry Analysis Marina Walsh will provide insight into the numbers, which should reflect the first impacts of the coronavirus pandemic on the spring housing market. MBA NewsLink will provide coverage.
On Wednesday, Aug. 19, MBA releases its Weekly Applications Survey. Will we see yet another record-low set of mortgage interest rates? Stay tuned; MBA Associate Vice President of Economic and Industry Forecasting Joel Kan will provide analysis.
As for any economic stimulus package (round 5) that will have to wait until September. Senate Majority Leader Mitch McConnell, R-Ky., adjourned the Senate last week until after Labor Day, meaning passage in Congress of a new stimulus package—already an iffy proposition because of stubborn and acrimonious negotiations among the Trump Administration, Senate Republicans and House Democrats—will not take place until autumn at the earliest, guaranteeing it will be a campaign issue with less than 80 days until Election Day (Nov. 3).
MBA fall conferences—including the MBA Annual Convention & Expo—will take place online out of an abundance of caution stemming from the coronavirus pandemic.
Below is a list of MBA fall events to be held online via its new digital platform, MBA LIVE. (Please note that in most cases, dates have changed from the original schedule):
MBA Risk Management, QA & Fraud Prevention Forum– September 15-16
MBA Annual Convention & Expo – October 19-21
MBA Regulatory Compliance Conference – November 4-5
MBA Commercial/Multifamily Servicing & Technology Conference – November 17-18
MBA Accounting and Financial Management Conference– December 2-3
Document Custody Workshop – TBD
Launched this spring, MBA LIVE brings you dynamic keynotes and informative panel discussions you've come to rely on from MBA. We'll be adding even more opportunities to engage with speakers, industry colleagues, and the many vendors and service providers that help keep your business moving forward. Visit mba.org/MBALIVE for the latest information on these events.
For the latest on how the coronavirus is affecting our industry, our health and our economy, visit the MBA Coronavirus Resource Center. And you can also visit the newly created members-only online network, MBA's COVID-19 Residential Policy Community, at https://bit.ly/2QEVpUZ. #MBAWorkingForYou #MBACOVIDUpdates
For the most up-to-date information regarding legislative activity at the state and local level, visit the MBA State Legislative Database at http://www.mortgagebankers.org/statelegislativedatabaselogin.htm.
For information about MBA Education events, visit http://www.mbaeducation.org.
For information about upcoming MBA conferences, visit http://www.mba.org/ConferencesEvents/Conferences.aspx.
For information about the National Association of Minority Mortgage Bankers of America (NAMMBA), visit https://www.nammba.org/.
If your company/association is an MBA member, we are happy to list conferences/events on the MBA NewsLink Upcoming Meetings/Events Calendar. Send your items to Mike Sorohan, editor, at msorohan@mba.org.
This Week
Monday, Aug. 17
–MBA 2nd Quarter National Delinquency Survey
–MBA Forbearance & Call Volume Survey
–MBA Education School of Multifamily Property Inspection (online)
–MBA Education Webinar, Adapting to a Changing Commercial Real Estate Landscape
–National Association of Home Builders/Wells Fargo Housing Market Index
–Empire State Manufacturing Survey
Tuesday, Aug. 18
–New Residential Construction
–MBA/ALTA Digital Closing and eMortgage Virtual Boot Camp
–MBA Education Webinar, Mortgage Automation in the Age of COVID
–NAMMBA Webinar, Priority Management with Jen Du Plessis
–NAMMBA Webinar, DIVERSIFi: Strategies to Grow CRA/LMI Originations
Wednesday, Aug. 19
–MBA Weekly Applications Survey
NAMMBA College Town Hall
Thursday, Aug. 20
–MBA Education Webinar, Ensuring Data Quality and Compliance through the Loan Process
–MBA CREF Market Intelligence: a Discussion of the New Un-Normal
–Initial Claims
–Philadelphia Fed Manufacturing Survey
–NAMMBA Webinar, Next Gen Sales Force
Friday, Aug. 21
–Existing Home Sales
–NAMMBA Town Hall