Mortgage Performance Remains 'Exceptionally Healthy'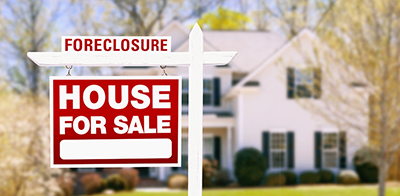 Reports from CoreLogic, Irvine, Calif., and Black Knight, Jacksonville, Fla., as well as last Monday's Loan Monitoring Report from the Mortgage Bankers Association, show mortgage performance in the post-pandemic era remains strong and healthy.
CoreLogic, Irvine, Calif., said its monthly Loan Performance Insights Report for November showed 2.9% of all mortgages in the U.S. were in some stage of delinquency (30 days or more past due, including those in foreclosure), representing a 0.7 percentage point decrease compared to 3.6% in November 2021.
The report said Early-Stage Delinquencies (30 to 59 days past due) rose slightly to 1.4%, up from 1.2% in November 2021. Adverse Delinquency (60 to 89 days past due) rose 0.4%, up from 0.3% in November 2021. The Serious Delinquency rate (90 days or more past due, including loans in foreclosure) fell to 1.2%, down from 2% in November 2021 and a high of 4.3% in August 2020.
The Foreclosure Inventory Rate (the share of mortgages in some stage of the foreclosure process) rose to 0.3%, up from 0.2% in November 2021. The Transition Rate (the share of mortgages that transitioned from current to 30 days past due) rose to 0.7.
The report noted overall mortgage delinquency and foreclosure rates remained near record lows in November. While national mortgage delinquencies declined for the 20th straight month on an annual basis, 18 U.S. metro areas saw at least slight increases in late borrower payments, up from six in October and one in September. Despite that uptick and slowing home price growth in recent months, most owners are in good shape, with healthy amounts of equity. CoreLogic's latest Home Equity Report shows that U.S. homeowners with a mortgage saw their equity increase by 15.8% year over year in the third quarter of 2022, for an average gain of $34,300 per borrower.
"Most homeowners are well positioned to weather a shallow recession," said Molly Boesel, Principal Economist at CoreLogic. "More than a decade of home price increases has given homeowners record amounts of equity, which protects them from foreclosure should they fall behind on their mortgage payments."
CoreLogic said all states posted annual declines in overall delinquency rates. States and districts with the largest declines were Louisiana (down 1.9 percentage points), Alaska (down 1.6 percentage points) and the District of Columbia and Hawaii (both down 1.3 percentage points). The remaining states' annual delinquency rates dropped between 0.1 percentage points and 1.2 percentage points.
Eighteen U.S. metro areas posted an increase in overall delinquency rates. The top three areas for mortgage delinquency gains year over year were Cape Coral-Fort Myers, Fla. (up 3.1 percentage points), Punta Gorda, Fla. (up 2.9 percentage points) and Bloomsburg-Berwick, Pa. (up 0.6 percentage points).
All but one U.S. metro area posted at least a small annual decrease in serious delinquency rates, with Houma-Thibodeaux, La. (down 4.2 percentage points), Odessa, Texas (down 3 percentage points) and New Orleans and Hammond, La. (both down 2.9 percentage points) posting the largest declines. The only U.S. metro to see an increase in serious delinquencies was Bloomsburg-Berwick, Pa.
Meanwhile, Black Knight, Jacksonville, Fla., issued its First Look Mortgage Monitor, showing while the national delinquency rate inched up 7 basis points in the month to 3.08%, it finished the year 30 basis points (-9%) below its December 2021 level.
The report also noted prepayment activity fell to 0.39% – with single month mortality hitting its third consecutive record low dating back to 2000 when Black Knight began reporting the metric.
Serious delinquencies (90+ days past due) continued to improve nationally despite an 8.7K rise in Florida in the wake of Hurricane Ian, with 44 other states seeing seriously past-due volumes decline in the month. Borrowers 30 days late increased by 40,000, up 4.8%, while 60-day delinquencies stayed flat.
The report said foreclosure starts increased by 15% in the month to 26,900 – the third consecutive increase, but still 30% below pre-pandemic levels. Foreclosure was started on 4.9% of serious delinquencies in December, up from November, but still 46% below the start rate seen in December 2019 prior to the pandemic.
Black Knight said active foreclosure inventory rose by 2.3% in the month, though volumes remained subdued throughout 2022 after the record lows of 2021 due to widespread moratoriums and forbearance protections.
Earlier this week, the MBA monthly Loan Monitoring Survey reported loans in forbearance remained flat from November at 0.70% as of December 31. MBA estimated 350,000 homeowners are in forbearance plans.