MBA, Trade Groups Urge HUD to Issue 'Clear Roadmap' for Servicers in LIBOR Transition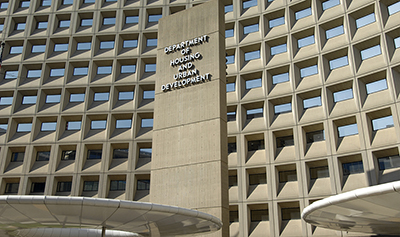 As HUD considers changes to its index for FHA-insured adjustable-rate mortgages away from LIBOR, the Mortgage Bankers Association and other industry trade groups urged the Department to issue a clear roadmap for servicers of FHA-insured ARMs, including specification of a replacement comparable index or indices for existing mortgages, as well as guidance on communications with borrowers.
In a Dec. 6 letter to HUD Principal Deputy Assistant Secretary Lopa P. Kolluri, MBA; the American Bankers Association and the Housing Policy Council urged adherence to certain key principles, as well as clear guidance that promotes compliance certainty and equitable outcomes.
"Replacement of LIBOR as the index for existing FHA-insured ARMs will require servicers to adjust internal operations and systems, recalculate consumer payments and notify affected consumers. This is not a simple process, but one that servicers can implement most efficiently if provided sufficient guidance by HUD.," the letter said.
HUD is considering a rule that would define a Secretary-approved replacement index for existing ARMS and provide for a transition date consistent with cessation of the LIBOR index. HUD proposes replacing the LIBOR index with the Secured Overnight Financing Rate (SOFR) interest rate index, along with a compatible spread adjustment to minimize any potential value transfer due to the replacement of LIBOR for legacy ARMs.
The letter said a key element of this roadmap is selection of a replacement comparable index or indices. MBA, ABA and THC said HUD should specify a spread-adjusted alternate index (or indices, if appropriate) that:
• Are based on observable transactions from a robust underlying market;
• Are subject to established governance processes that protect the integrity of the index/indices and address potential conflicts of interest;
• Minimize expected differences in borrower payments between the use of LIBOR and the use of the replacement comparable index/indices; and
• Meet any other standards identified by key bodies such as the International Organization of Securities Commissions.
"It is critical that servicers feel confident that by transitioning to a HUD-approved replacement comparable index, they are not breaching contractual terms and are not subject to increased litigation risk," the letter said. "To achieve this outcome, HUD should make clear that its approved replacement index or indices satisfy the condition that such an index/indices be based upon comparable information to LIBOR. This compliance certainty would parallel ongoing efforts to establish a legislative 'safe harbor' at the federal and state levels for the transition of financial contracts indexed to LIBOR that meet certain conditions.
The letter emphasized servicers are committed to ensuring that communications with consumers regarding the transition away from LIBOR provide the necessary information in a digestible format. Industry efforts on this front have yielded templates for initial notices to consumers, though further guidance from HUD specific to FHA-insured ARMs would be welcome. Such guidance could include standardized clauses that may be incorporated into disclosures, as well as the acceptable delivery mechanisms for these communications.
The letter noted much like servicers of existing LIBOR-indexed, FHA-insured ARMs, lenders originating new FHA-insured ARMs will need to adjust their internal processes and systems in order to replace LIBOR with one or more alternate indices. "And much like servicers, lenders can put these changes in place in a smooth manner if provided appropriate guidance and implementation time," it said. "Use of six-month term SOFR and, upon its endorsement by the ARRC, 1-year term SOFR should satisfy lender and consumer needs with respect to new originations."
The letter further recommends HUD move quickly to authorize the use of one or more alternate indices, noting many regulators have made clear their expectation that regulated institutions not originate new loans indexed to LIBOR beyond year-end 2021. "Lenders that already have shifted their conventional ARM lending away from LIBOR at the urging of their primary federal or state regulator are highly unlikely to feel comfortable originating LIBOR indexed, FHA-insured loans – even if HUD permits them to do so," the letter said. "To ensure lenders are able to continue offering consumers FHA-insured ARMs in a feasible manner, HUD should take swift action to clarify changes to its permissible indices for new originations."