Industry Briefs May 18, 2023: Vice Capital Markets Releases Integration with Freddie Mac Income Limits API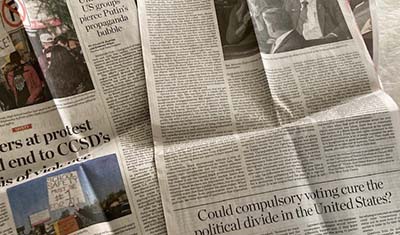 Vice Capital Markets Releases Integration with Freddie Mac Income Limits API
Vice Capital Markets, Novi, Mich., released an integration with Freddie Mac's Income Limits application programming interface. The API grants Vice Capital customers access to area median income information to determine if a loan meets the AMI percentage eligibility criteria for certain Credit Fee Caps.
Integration with the Income Limits API enables Vice Capital's clients to send income information and the property address to assess whether the borrower may qualify for the waiver of certain upfront credit fees. The API identifies loan criteria for the following conditions: High-Cost Area, 120% AMI, High Needs Rural Region Indicator and Rural Area Indicator. Additionally, the API allows clients to access the area median income limit percentage for loans not currently locked in the pipeline by entering the state and zip code. Lenders can then use this information, along with Exhibit 19 Credit Fees and Exhibit 19A Eligibility Criteria for Credit Fee Caps, to determine if the loan may be eligible for a Freddie Mac Credit Fee Cap.
Second Mortgage Market Insights Provides Detailed Look into Current State, Outlook for Home Equity Lending
Home Equity Lending News LLC, Laguna Beach, Calif., released Second Mortgage Market Insights Q2 2023, a detailed look into the current state of junior-lien originations, capital markets, servicing and technology, as well as the home-equity market outlook.
The 32-page report examines how home-equity originations have recovered since the financial crisis, who the players are, and market metrics for today's originations. The impact from the trio of recent bank failures on the capital markets for junior-lien products is reviewed, as is the recent easing of rates and how it might affect seconds.
Advancements in home-equity technology are discussed in the study, as is the impact from the growing implementation of artificial intelligence. In addition, the quality of automated verifications and valuations and their ability to help lenders predict performance are discussed. An analysis of search results for home-equity phrases identifies which lenders are winning the SEO race.
The report can be at www.HEL.News/2023-q2-mortgage-report/.
Truv Expands Coverage to Self-Employed with Tax Data
Truv, New York, launched its Tax verification product, which will allow it to expand its consumer permissioned financial data support to the self-employed segment of the U.S. population.
Truv's verification of income through tax data allows consumers to log into their tax prep software (e.g., TurboTax, H&R Block, etc.), which gives lenders access to their tax form that was approved by the IRS. During this verification process, an applicant can elect to verify their income and employment through tax documents (e.g., W2s, 1099s, etc.). To retrieve this information, applicants are asked to login to the tool they used to submit their last tax return (e.g., TurboTax). From there, the lender receives the information from the applicant's W2 form to be used for loan verification.
Once an applicant has permissioned their tax data, lenders get access to their IRS accepted tax returns. This means no falsified documents, and data that can be directly integrated into an LOS. This data can be used in combination with other pieces of the verification waterfall to paint a complete picture of the loan applicant.
Lender Price Launches Base Price Solution to Help Automate Base Pricing
Lender Price, Pasadena, Calif., launched Base Price Solution, a new pricing tool designed to help banks, lenders and credit unions optimize their pricing strategies.
BPS provides lenders with the ability to generate base pricing and eliminates the need for multiple spreadsheets used to calculate pricing market swings. It provides full transparency for regulators and auditors and helps reduce manual processes, improve accuracy and get pricing out faster when the market changes.
BPS is specifically designed for capital markets and secondary marketing teams that want to ensure they are priced competitively while maximizing their profits. Users can also set custom pricing rules based on factors such as seasonality, demand and competitive pressures.
Messagepoint Releases AI-generated Content for Customer Communications
Messagepoint Inc., Toronto, Ontario, announced availability of AI-powered content generation to support optimization of customer communications.
Leveraging OpenAI's ChatGPT and GPT-4, this new release augments Messagepoint's AI engine, MARCIE (Messagepoint Advanced Rationalization and Content Intelligence Engine), to enhance its Assisted Authoring capabilities by providing content rewrite suggestions that align communications with desired reading levels, sentiment and length. The enhanced AI-powered Assisted Authoring is governed by enterprise-grade controls that safely make it faster and easier for marketing and servicing teams to optimize content with recommended changes, while still retaining complete control over the outgoing message.
Messagepoint's existing Assisted Authoring capability leverages MARCIE to detect the reading level, sentiment and brand alignment of text. This is evaluated and available at both the content object level for an individual communication and via a dashboard that looks across the corpus of communications. The integration with ChatGPT and GPT-4 makes it possible to offer rewritten content that aligns with organizational standards. Messagepoint users can also receive recommendations for content adjusted to meet a specified length while preserving its intended meaning, accelerating the reuse, migration and re-platforming of content. This is especially important for digital channels like SMS or mobile apps, which customers increasingly prefer and require shorter form communication.
Guaranteed Rate Implements Gateless Smart Underwrite
Gateless, Chicago, announced Guaranteed Rate deployed its Smart Underwrite platform.
Smart Underwrite enables lenders to digitally read and interpret critical loan data and documentation the moment it is received. Smart Underwrite identifies documents, links them to the right borrower income source, extracts relevant information, calculates monthly income, and clears related underwriting conditions, while ensuring compliance with Freddie Mac and Fannie Mae guidelines. Smart Underwrite uses the same intelligent automation to evaluate other key credit, income and asset documents, all the pieces needed to assess a borrower for a real-time loan approval, eliminating days from the process.
First Equity Home Loan Invests in Referral Accelerating Technology with Adwerx
First Equity Home Loan now automates personalized, hyperlocal digital advertising through its collaboration with Adwerx.
As part of the program, First Equity Home Loan is leveraging Adwerx-enabled retargeting campaigns. Unlike retargeting campaigns from other companies, the Adwerx service is individualized to each loan officer while also being fully automated so the loan officer doesn't have to do anything for the ad to run. The ads target potential home buyers and real estate agents and appear across social media platforms and premium websites visited by potential clients. They feature the photo, name and contact information of the nearby loan officer whose website they visited. Retargeting campaigns inspire a sense of confidence and familiarity at a local level, and the digital brand ads allow loan officers to reach home buyers directly, while staying top-of-mind with their referral networks.
Equifax Launches Employment Select+
Equifax, Atlanta, launched Employment Select+, which supports lenders and consumers during critical stages of the loan closing process.
Leveraging The Work Number database, Employment Select+ is designed to aid originators at closing by providing an instant view into a borrower's most recent 35 days of current and prior employment. This helps lenders satisfy government-sponsored enterprise home loan requirements for obtaining a verification of employment within 10 business days of closing.
Available to lenders via web or integrated channels, Employment Select+ returns up-to-date employment data to assist in the loan closing process. Additionally, lenders can now access new versions of the standard mortgage verification solutions with a PDF receipt that provides documentation at order completion.