Zillow: Housing Market 'Firmly in Sellers' Favor' Amid Rising Demand, Low Supply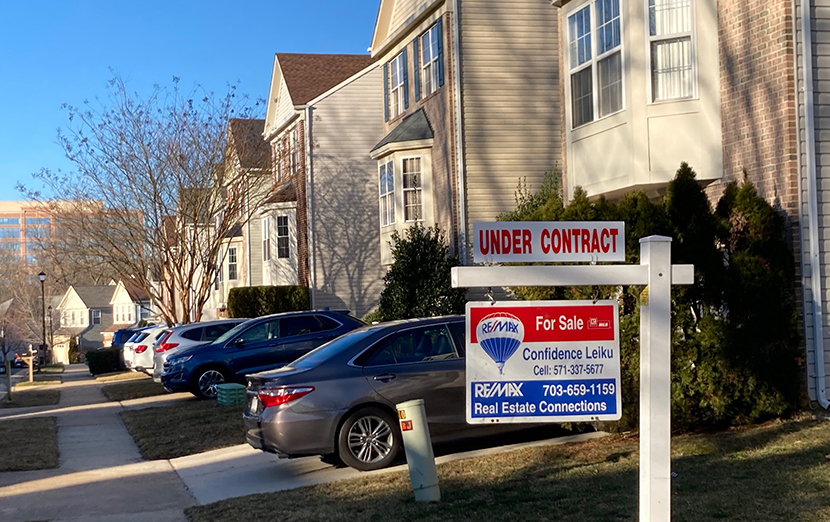 Zillow, Seattle, said housing market has tilted firmly back in favor of sellers, as steady demand met scarce inventory to drive up home values.
"Buyers are back on the hunt for houses in what is typically the hottest time of year, thanks to a normal seasonal surge in demand around the end of the school year and some help from slightly lower mortgage rates," said Jeff Tucker, Zillow senior economist. "Unfortunately, many potential sellers have ghosted the market this spring, concentrating buyer demand on the few listings that do come to market and fueling price growth, especially for more affordable and well-presented houses."
Zillow said the value of the typical home climbed 1% from March to April, the strongest monthly appreciation since last June and in line with pre-pandemic norms for this time of year. Still, Tucker said, a "normal" springtime sellers season represents a remarkable turnaround from the second half of 2022, which was much cooler than normal as buyers retreated in the face of affordability challenges.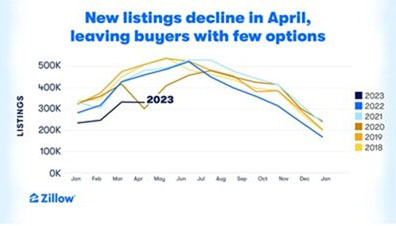 Although still 2.2% below their peak last July, typical home values are 1.5% above last April and stand 38% higher than 2020. Increased competition at lower price points is driving far higher annual appreciation for the least expensive houses.
The relatively affordable Midwest and Great Lakes regions led the nation in appreciation, with the top nine major metros for monthly home value gains. Kansas City home values grew fastest for the second month in a row, followed by Columbus, Detroit, Buffalo and Cincinnati. Median time to pending for a new listing in Kansas City, Columbus and Cincinnati is just three days.
Home values are down year over year in 22 major markets, most significantly in Austin (-10%), San Francisco (-9.9%), San Jose (-9.5%) and Seattle (-7.5%). But all of these markets posted monthly gains, with San Jose, San Francisco and Seattle outpacing the national average. These West Coast markets experienced some of the biggest contractions in the flow of new listings, helping to explain why their price declines have reversed.
The report said shoppers are seeing fewer fresh listings to tour as sellers have stepped back even further. The flow of new listings to the market decreased in April, defying the normal trend of rising through the spring and deepening the year-over-year deficit in new listings. Total inventory is up just 3% annually and now stands 46% lower than in 2019.
Zillow said "massive" home price appreciation, combined with mortgage rates that doubled in 2022, has made both down payments and monthly mortgage costs much tougher to afford. A new Zillow forecast expects affordability to improve slightly over the next year, but high demand for homes and stubbornly low supply will prevent a return to pre-pandemic norms.
Meanwhile, asking rents climbed 0.6% month over month, a nearly normal monthly growth rate for this time of year. Rents are now 5.3% higher than in April of last year, according to Zillow's Rental Market Report.