People in the News Mar. 21, 2023: MISMO Names David Coleman President
MISMO Names David Coleman President
MISMO®, the real estate finance industry standards organization, named mortgage industry veteran David Coleman President.
Coleman has more than 25 years of mortgage industry experience as an IT executive, management consultant and senior business leader. He will join MISMO on April 3.
"David is an exemplary leader in the mortgage industry with a wealth of experience and expertise in strategic management, product development, and technology," said Mortgage Bankers Association President and CEO Bob Broeksmit, CMB. "MISMO's work to boost efficiency and accelerate the industry's digital transformation is especially important in the current economic environment. David is well-suited to lead MISMO's growth and strategic objectives on behalf of the industry."
"MISMO's work to advance the cause of a more efficient, smoother functioning mortgage market will benefit from David's experiences as a reputable leader in our industry," said John Hedlund, Chair of MISMO's Board of Directors and Chief Operating Officer and Managing Director of AmeriHome Mortgage. "We look forward to having him join the team and lead MISMO into its next phase of service to the mortgage market. I also want to thank Jan Davis for her strong leadership and support to myself, the board and our membership as our Interim President."
Coleman's 25-plus-year career includes experience as a financial services and consumer and mortgage lending specialist with experience as a senior IT executive and management consultant. Before becoming an independent industry consultant in recent years, Coleman served in leadership roles with KPMG, Newbold Advisors, the Summit Point Group and Fannie Mae. He also previously served as a governance board member for MISMO, where he helped to shape industry standards and drive adoption.

Sagent Appoints Perry Hilzendeger EVP of Servicing
Sagent, King of Prussia, Pa., appointed former Wells Fargo and Homepoint Financial top servicing executive Perry Hilzendeger as EVP of Servicing. His Sagent responsibilities will include driving granular and nuanced innovations and execution across scaled operations with an emphasis on the customer experience and compliant programming.
Most recently, Hilzendeger was President of Servicing for Homepoint Financial, helping it become one of America's fastest growing nonbank servicers with modern technology and expert customer service. Prior to that, he served in key Wells Fargo executive leadership roles, including head of retail and servicing operations, leading a $954 billion portfolio.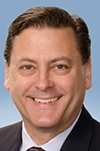 Kriss Law/Atlantic Closing & Escrow Names David Tiberio SVP of National Sales
Kriss Law/Atlantic Closing & Escrow, Needham, Mass., tapped David Tiberio to serve as its Senior Vice President of National Sales. He is tasked with increasing brand awareness at the national level and strategically growing the firm's footprint in addition to supporting existing client and partner relationships.
Tiberio comes to KL/ACE with more than 30 years of experience in financial services and mortgage banking. He was most recently the Director of Business Development with Mission Global, a provider of mortgage trading and capital markets support services. Over the course of his career, Tiberio has held key roles in finance and mortgage as well as default servicing with Bank of America, where he also managed the bank's residential REO portfolio via outsourced relationships.

Fannie Mae Names Michael Seelig to Board of Directors
Fannie Mae, Washington, D.C., appointed Michael Seelig has been appointed to the Board of Directors and will serve on the Audit Committee.
Seelig was a senior executive at PricewaterhouseCoopers LLP, where he was a partner from 1997 until his retirement in September 2022. He has more than 35 years of diverse experience principally serving clients in the financial services industry. In addition to helping companies navigate risk, regulatory, mergers and acquisitions, financial reporting, corporate governance, and strategy matters, he served in a variety of leadership roles within PricewaterhouseCoopers, where he was responsible for driving various aspects of the firm's strategy and operations in several national, market, and sector-based capacities.
Stewart Adds Alan McCall to Southeast Agency Underwriting Team
Stewart Title, Houston, named Alan McCall as Senior Commercial Underwriter, responsible for analyzing and underwriting commercial real estate transactions across Florida and Georgia.
Prior to joining Stewart, McCall worked as Southeast Regional Underwriting Counsel for a large title underwriter, where he also served as Florida State Counsel. In that role, McCall underwrote some of the most complex commercial transactions throughout Florida and Georgia. Among his many accomplishments over his distinguished career, McCall authored the Mutual Indemnification Agreement, which is used across the real estate industry today.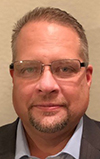 Deephaven Mortgage Taps Patrick Creek as Western Regional Vice President of Wholesale Sales
Patrick Creek joined Deephaven Mortgage LLC as Western Regional Vice President of Wholesale Sales, responsible for working with brokers within and west of Texas to grow Non-QM revenues.
Based in Dallas, Creek has more than 15 years' industry experience as a business development executive, with a focus on helping mortgage brokers and correspondents succeed in the Non-QM marketplace. He was previously Regional Vice President of Sales with Arc Home LLC and Vice President Wholesale-Non Delegated Sales with First Guaranty Mortgage Corporation.

Total Expert Taps Bill Parker as Chief Technology Officer
Total Expert, Minneapolis, announced Bill Parker joined the company's executive leadership team as Chief Technology Officer. He will lead Total Expert's product and engineering teams and set the strategic product roadmap and innovation path for the company.
Parker has more than 25 years of experience. Before Total Expert, he was CTO with Built Technologies, where he led the company's engineering, information security and infrastructure efforts to secure client data for the nation's largest banks. Prior to that, he spent two decades with Rocket Loans and Rocket Mortgage, helping to build, automate and scale one of the nation's largest mortgage and consumer loan origination systems.