CFPB Releases 2022 HMDA Data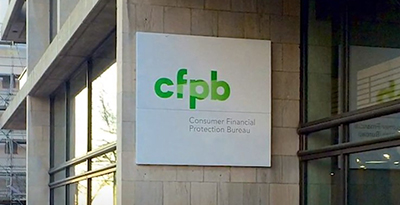 The Consumer Financial Protection Bureau on Monday made Home Mortgage Disclosure Act Modified Loan Application Register data for 2022 available through the Federal Financial Institutions Examination Council's HMDA Platform for more than 4,000 HMDA filers.
The published data contain loan-level information filed by financial institutions and modified to protect consumer privacy.
To increase public accessibility, the annual loan-level LAR data for each HMDA filer are now available online through a 2015 HMDA rule. Previously, users could obtain LAR data only by making requests to specific institutions for their annual data. This year, in addition to institution-specific modified LAR files, users can download one combined file that contains all institutions' modified LAR data.
Later this year, 2022 HMDA data will be available in other forms to provide users insights into the data. These forms will include a nationwide loan-level dataset with all publicly available data for all HMDA reporters; aggregate and disclosure reports with summary information by geography and lender; and access to the 2022 data through the HMDA Data Browser to allow users to create custom datasets, reports, and data maps. The CFPB will later also publish a Data Point article highlighting key trends in the annual data.
The CFPB also made available a Beginner's Guide to Accessing and Using HMDA Data for background on HMDA and tech tips for understanding and analyzing data.
The 2022 HMDA Loan Application Register data can be found on the FFIEC's HMDA platform: https://ffiec.cfpb.gov/data-publication/modified-lar.