Housing Market Roundup Mar. 14, 2023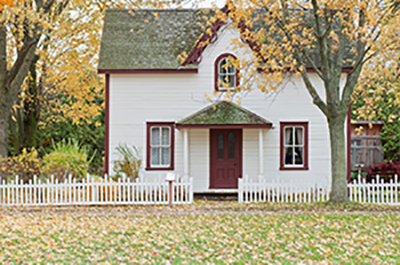 Here is a summary of recent housing reports that have come across the MBA NewsLink desk:
ATTOM: California, Illinois, East Coast Most Vulnerable to Housing Market Declines
ATTOM, Irvine, Calif., released a Special Housing Risk Report spotlighting county-level housing markets around the United States that are more or less vulnerable to declines, based on home affordability, foreclosures and other measures in the fourth quarter of 2022.
The report shows inland California, Illinois, New Jersey and Delaware continued to have some of the highest concentrations of the most-at-risk markets in the country, with the biggest clusters in the New York City and Chicago metropolitan areas. Southern and midwestern states remained less exposed.
The 50 most at-risk included seven in the Chicago metropolitan area, five in and around New York City, three in or near Cleveland, Ohio and 13 spread through northern, central, and southern California. The rest were clustered mainly in other parts of the East Coast, including two of the three counties in Delaware.
At the other end of the risk spectrum, the South, Midwest, and western areas outside California continued to have the biggest concentration of markets considered least vulnerable to falling housing markets.
"With the U.S. housing market cooling off considerably since the middle of last year, some areas of the country continue to show signs of being more at risk of a larger downturn than others. That's based on several key factors that can either boost or damage local housing markets, including unusually high home ownership costs, foreclosures, and relatively weak homeowner equity," said Rob Barber, chief executive officer with ATTOM. "It remains important to note that we are not identifying markets headed for an imminent fall, just those that look to be more exposed to market troubles. Heading into the peak buying season of 2023, we will keep monitoring those areas closely to see if anything changes."
First American: For Single Women, Housing Remains Largest Component of Wealth Creation
First American Financial Corp., Santa Ana, Calif., said since 2019, the number of single, female-headed households (including widowed, separated, or divorced) has increased by 1.4 million, one million of whom are homeowners.
The report said single women's homeownership rate outpaced that of single men by approximately two percentage points. "There is good reason to celebrate this rebound, as housing wealth is a primary driver of wealth creation in the United States," said Ksenia Potapov, economist with First American.
Over the past 30 years, the average single woman's wealth has increased 88 percent on an inflation-adjusted basis, from just over $142,000 in 1989 to $267,000 in 2019, and housing has remained the single largest component of their wealth. In the latest available 2019 data, housing made up 49 percent of total assets for the average single, female-headed household, up from 44 percent three years prior. Housing has likely generated further wealth gains for single women since 2019, given that house prices increased over 40 percent between 2020 and 2022.
The report said the difference in the composition of wealth means that fluctuations in home prices will have a much bigger impact on the wealth of lower-income, single, female-headed households. However, there are several benefits of homeownership that, despite the potential downside risk from volatility in house prices, result in greater wealth accumulation when compared with renting. Homeowners benefit from wealth accumulation from house price appreciation over time and the equity gains generated by monthly mortgage payments, which become a form of forced savings for homeowners.
Redfin: Rents Drop to Lowest Level in a Year
Redfin, Seattle, said the median U.S. asking rent rose 1.7% year over year to $1,937 in February—the smallest increase in nearly two years and the lowest level in a year. Rents were up nearly 10 times that much (16.5%) a year earlier.
The report said February marked the ninth straight month in which rent growth slowed on a year-over-year basis. Rents fell 0.3% from a month earlier. Still, the median asking rent remained 21.4% higher than it was in February 2020, the month before the coronavirus was declared a pandemic.
"Landlords are slowing their roll on rent increases because they're grappling with a rise in vacancies as an influx of new apartments hits the market and demand slows from its peak," said Redfin Deputy Chief Economist Taylor Marr. "Rents are likely close to hitting a floor, though. That's because stubbornly high inflation is boosting expenses for landlords, so instead of dropping rents they may seek to lure renters with other concessions, like free parking or a discounted security deposit."
Black Knight: Loan Demand Dips and Borrowers Shift Toward Jumbos, ARMs as Rate Rise Resumes
Black Knight, Jacksonville, Fla., issued its monthly Originations Market Monitor Report, showing rate lock dollar volumes rose 2% month over month in February, although the number of locks dropped, as loan production shifted toward jumbos, which offered more favorable rates than GSE products
The report said purchase lock volumes rose 4%, driven by seasonal tailwinds, while cash-out refinance volumes fell 11% on rising interest rates and rate/term locks remained near record lows. The refinance share of the market fell back to 14% of overall activity, the low point in this cycle first reached in October. Despite the month-over-month gains, purchase lock counts – which exclude the impact of home price changes – are well below both last year's (-42%) and pre-pandemic (-35% against 2020) levels
"Mortgage rates ticked up again in February after a brief respite, showing once again just how rate sensitive the market continues to be," said Kevin McMahon, president of Optimal Blue, a division of Black Knight. "Conforming rates dipped below 6% early in the month but finished it up 52 basis points from January. Even though the number of rate locks was down month over month, dollar volume increased due to a rate environment that favored jumbo and ARM loans over GSE products. Essentially, though, the story remains the same – one of a market facing significant interest rate-driven headwinds."
Redfin: Luxury-Home Purchases Sink a Record 45% to Second-Lowest Level on Record
Redfin, Seattle, said sales of luxury U.S. homes declined a record 44.6% year over year during the three months ending Jan. 31. That outpaced the record 37.5% drop in sales of non-luxury homes.
"Uncertainty is the main factor driving the luxury-market slowdown in Los Angeles," said Alin Glogovicean, a local Redfin Premier real estate agent. "If you're investing millions in a property, you want to make sure it will hold its value. Most luxury buyers and sellers are thinking, 'Let's just wait and see what happens to the market. When it stabilizes, we'll be ready to go.' Everyone is kind of at a standstill."
The drop in high-end home sales was led by Miami, where luxury-home sales slumped 68.7% year over year, followed by Nassau County-Suffolk County, N.Y. (-62.6%), Riverside (-59.8%), Anaheim (-59.3%) and San Jose (-59%). Redfin said these markets are likely seeing high-end buyers back off because they were already among the least affordable in the nation, and rising rates added fuel to the fire. These markets also saw outsized surges in luxury sales during the pandemic, so luxury purchases are also likely coming down from unsustainable levels.
"The silver lining for the luxury buyers who are still in the market is that competition is sparse and jumbo loans now often have lower mortgage rates than other loan types, in part because there's less risk that high-end buyers will default on their mortgages," said Redfin Economics Research Lead Chen Zhao. "Wealthy house hunters are also frequently offered additional rate discounts from their banks as a perk for storing substantial funds there."
MetaSource QC Findings Report Reveals an Increase in Defects that Pose Repurchase Risk
MetaSource LLC, Salt Lake City, Utath, released its annual QC audit findings report, showing the transition from 2021 to 2022 was a stark one for the mortgage industry.
The report said amid such see-sawing market conditions, lenders struggled with mortgage quality control issues – and they were anything but minor. According to MetaSource's review of its 2022 QC audit findings, there was an increase in defects that most closely correlate to repurchase risk.
Four defects related to proof of a borrower's ability to meet mortgage obligations jumped in ranking this past year: missing income documentation, insufficient assets to close, incorrect income calculation, and undisclosed borrower liabilities. This is a troubling conclusion in any year, but more so in light of the 2023 recession risk, according to MetaSource Senior Director of Mortgage Services Brady Meadows.
"One thing we see year-over-year is the constant waste of time spent chasing (missing) documents," Meadows said.
Redfin: Homebuyers' Monthly Payments Hit Record High As Mortgage Rates Rise
Redfin, Seattle, said the typical homebuyer's monthly payment hit a record-high $2,563 last week, up 29% from $1,988 a year ago, dampening demand and preventing many would-be sellers from listing their homes.
Rising mortgage rates sent monthly payments to new heights despite home prices dropping: The typical U.S. home-sale price fell 1% year over year during the four weeks ending March 5.
"All eyes are on inflation as it continues to have a huge impact on mortgage rates and the housing market," said Redfin Deputy Chief Economist Taylor Marr. "The Fed said this week that it may hike interest rates more than anticipated to combat persistent inflation. That news kept mortgage rates propped up, but next week's official February inflation reading could send them meaningfully up or down. Homebuyers and sellers are ultra-sensitive to mortgage-rate fluctuations, so rates starting to decline would likely bring some buyers and sellers back—and rates rising would push more away."