People in the News Mar. 1, 2023: Superus Careers Taps Michael Oursler, CMB, as EVP
Superus Careers Taps Michael Oursler, CMB, as EVP

Superus Careers, Sykesville, Md., a national recruiting agency, named Michael "Mo" Oursler, CMB, as Executive Vice President of Mortgage Career Exchange, a community of mortgage professionals supporting individuals and companies.
Oursler most recently served as Chief Operating Officer and division President, where he oversaw loan origination and operations. He previously held executive roles as Chief Credit Officer, Senior Vice President of Operations and University, and Vice President of Capital Markets. He is the architect of NewDay USA's Accelerated Underwriting Program, a series of fast-track mortgage career training courses. Oursler recently earned his Certified Mortgage Banker (CMB) designation from the Mortgage Bankers Association.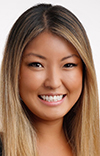 Big Purple Dot Hires Masana Noma-Weprin as Chief Product Officer
Big Purple Dot, Irvine, Calif., hired Masana Noma-Weprin as chief product officer. She will oversee marketing, product enhancement and product development, including Big Purple Dot's recruiting platform, and manage enhancements to the platform's customer relationship management functions.
Noma-Weprin has been in the mortgage industry since 2008 and served previously as vice president of marketing at Revolution Mortgage, TotalChoice Mortgage and Homeside Financial.
LauraMac Hires Rick Seehausen as Chief Strategy Officer
LauraMac, Mercer Island, Wash., named Rick Seehausen as chief strategy officer. He will be responsible for working with the LauraMac leadership team to develop the company's vision and oversee strategic planning, including new and existing product development.
Seehausen brings more than 30 years of experience. From 2003 to 2017, he served as president and CEO of LenderLive, a provider of advanced technology solutions and outsourced financial services to the banking and mortgage industries. Most recently he served as vice chairman, president, and chief operating officer at Cherry Creek Holdings, the parent company of Cherry Creek Mortgage, where he will continue to serve as vice chairman. He is a principal at Calterra Capital, the parent company to LauraMac, and serves as an executive advisor to other personal holdings.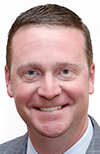 Joe Mowery Joins Incenter LLC as Senior Vice President of Enterprise Business Development
Joe Mowery joined Incenter LLC, Denver, as Senior Vice President of Enterprise Business Development. He will introduce C-level mortgage executives to Incenter's products, from origination and servicing to mortgage servicing rights trading.
Mowery has more than 20 years of industry experience. His previous positions include President of Title365 (rising from COO), and leadership roles with Cherry Creek Mortgage, Voxtur, LenderLive Network, First American Title Insurance Co., and several other national businesses.

Western Alliance Bank Adds Joe Minardi to Government Relations Team
Western Alliance Bank announced Joe Minardi joined the organization as government relations manager. He will be based in Washington, D.C., and will report to Western Alliance's head of government relations, Josh Denney.
Minardi joins the bank after more than a decade working in public affairs and having developed expertise in managing political action committees. He will have primary responsibility for managing the Western Alliance Bancorporation Political Action Committee and the bank's grassroots advocacy program.
Minardi joins Western Alliance from the National Association of Insurance and Financial Advisors, where he was director of NAIFA's $2 million PAC. Prior to NAIFA, he managed the PAC at BMO Financial Corp.. Earlier in his career, Minardi worked at Trinity Industries, BIPAC and LegiNation.