January Consumer Prices Rise; Not Out of Woods Yet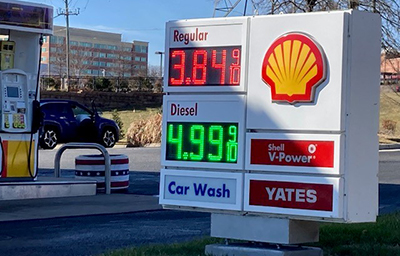 Consumer prices rose by 0.5 percent in January and by 6.4 percent annually, the Bureau of Labor Statistics reported Tuesday, as rising food and energy prices reminded consumers that inflation—while well down from its earlier peak—is taking its time getting back to normal.
BLS reported the Consumer Price Index for All Urban Consumers rose by 0.5 percent in January on a seasonally adjusted basis, after increasing by just 0.1 percent in December. Over the past 12 months, the all-items index increased by 6.4 percent before seasonal adjustment, the smallest annual increase since October 2021.
BLS said the index for shelter was by far the largest contributor to the monthly all-items increase, accounting for nearly half of the monthly all items increase, with the indexes for food, gasoline and natural gas also contributing. The food index increased by 0.5 percent over the month with the food at home index rising 0.4 percent. The energy index increased by 2.0 percent over the month as all major energy component indexes rose over the month. The index for all items less food and energy rose by 0.4 percent in January.
"Inflation is not going away quietly," said Sarah House, Senior Economist with Wells Fargo Economics, Charlotte, N.C. "Inflation is still set to grind lower, but the process is likely to be bumpy and take time. Despite some directional improvement over the past couple of quarters, prices are still growing well-above the Fed's 2% target, and the tight labor market suggests that there are still inflationary pressures that could forestall a full return to 2% inflation."
House said the report should do little to deter the Federal Open Market Committee from raising the federal funds rate by another 25 basis points at its March and May meetings.