Industry Briefs Feb. 13, 2023: Guild Mortgage Acquires Legacy Mortgage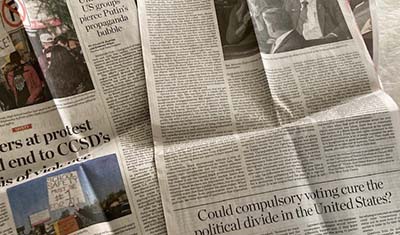 Guild Mortgage Acquires Legacy Mortgage
Guild Mortgage, San Diego, increased its Southwest presence with acquisition of Legacy Mortgage, an independent New Mexico-based lender.
Legacy Mortgage was founded in Albuquerque, New Mexico in 2002. Jack Thompson joined Legacy in 2006 as Co-owner and CEO/ President; he purchased the company in 2006. Legacy will become part of Guild's Southwest region. Terms of the acquisition were not disclosed.
Legacy has 13 branches in four states – Arizona, Colorado, New Mexico and Texas, and offers a wide range of purchase and refinance loan options.
Redfin: Gen Z, Millennial Renters Have Lower Inflation Rates Than Overall U.S. Population For First Time in 2 Years
Redfin, Seattle, said Gen Z and millennial renters have lower personal inflation rates than the overall U.S. population for the first time since the end of 2020. Gen Zers and millennials who signed a new lease in December saw their cost of goods and services increase 5.6% and 6.1%, respectively, compared to a 6.5% increase for the typical American. That's a welcome shift for young renters, who saw their personal inflation rates soar last year as rental prices skyrocketed.
This also marks the first time since the start of 2021 that Gen Zers overall have a lower personal inflation rate than the U.S. population, a shift that's largely due to rental price growth slowing. The personal inflation rate for Gen Zers overall, taking both renters and homeowners into account, came in at 6.4% in December. Millennials, at 6.8%, still have a higher rate than the general population.
"Ebbing price growth means renters moving now may be getting a better deal than those who signed a new lease in late 2021 or 2022. Asking rents have already dropped from the apex they reached last summer and they've fallen from a year ago in many parts of the country, including Phoenix, Austin and Los Angeles," said Redfin Senior Economist Sheharyar Bokhari. "People looking to move now may also want to take advantage of declining demand and negotiate with landlords about perks like free parking or a free month's rent–and those who are staying put may have some bargaining power when renewing their lease. Rental prices are likely to fall from here nearly everywhere in the country, so it may also be worth waiting a few months if you're not in a hurry to sign a new lease."
Infima Launches Agency MBS Coverage for Ginnie Mae
Infima Technologies, San Mateo, Calif., launched agency mortgage-backed security coverage. Adding Ginnie Mae's Levels 1 and 2 to Infima's advanced prepayment projections and analytics has expanded coverage to 525,000 mortgage securities, backed by roughly 35 million mortgage loans valued at nearly $11 trillion.
In October, Infima released its advanced predictive analytics platform for agency mortgage-backed securities. The platform enables mortgage market participants, like portfolio managers and traders, to make investment, trading and risk management decisions in all market conditions, including the disruptive pandemic and the dramatic rise of interest rates witnessed in 2022. The company also announced a partnership with Numerix, a provider of analytics and workflow services in the front-to-risk market.
AmeriSave Mortgage Launches Lock & Drop Temporary Buydown Program; Offers Personal Loans
AmeriSave Mortgage Corp., Atlanta, launched a Lock & Drop program, in which qualifying borrowers benefit from immediate monthly savings through a 1% effective mortgage rate reduction over the first year of their home loan. AmeriSave is also offering a $750 credit that can be applied towards a qualifying future refinance transaction.
AmeriSave Mortgage can also guide borrowers through multiple third-party-paid buydown options depending on their situation (3-2-1, 2-1, 1-0) that are funded by an incentivized third-party, such as home sellers, realtors or homebuilders.
Amerisave is also now offering personal loans. Prospective borrowers can now apply online for unsecured loans ranging from $5,000 to $50,000 with approvals in minutes and no up-front fees. Personal loans come with a fixed rate and monthly payments over a 3- or 5-year term.
HUD: Foreclosure Avoidance Options Help 2 Million
HUD said 2 million homeowners with FHA mortgages were able to stay in their homes from the beginning of the COVID-19 pandemic in March 2020 through December 2022. FHA borrowers whose ability to make their mortgage payments was impaired by the pandemic were able to obtain either a COVID-19 forbearance or a more permanent solution such as a loan modification that allowed them to avoid foreclosure.
Based on the effectiveness of these options, FHA announced last week that their COVID-19 toolkit has been extended to help all eligible borrowers who are struggling to avoid foreclosure, regardless of the reason for their hardship. These tools will be available for at least the next 18 months.
Included in these new enhancements are updates that also increase the limit on the amount of interest-free arrearages that borrowers can pay at the end of their mortgage term to help maximize the number of borrowers able to retain their homes despite higher interest rates. The mandatory effective date of the changes is April 30, but mortgage servicers may begin offering these options to borrowers immediately.
Trident Home Loans Chooses Adwerx to Power Digital Branding for its Loan Officers
Trident Home Loans has joined forces with Adwerx to provide marketing technology designed to engage interested borrowers and win more referrals in today's crowded marketplace.
By leveraging Adwerx's automated ad technology, Trident Home Loans' loan officers will receive personalized, brand-compliant advertising that targets home buyers and real estate agents on premium websites and top social media platforms. This streamlines a complicated and time-consuming marketing process for loan officers, allowing them to focus their time on high-value activities like guiding clients through the mortgage process.
LauraMac Completes Integration with LoanLogics
LauraMac completed its integration with LoanLogics IDEA, an intelligent document processing and data extraction technology. LauraMac's cloud-based Loan Review platform is a configurable transaction management system used by more than 60 percent of the industry's third-party due diligence firms to review and QC loans.
LoanLogics IDEA transforms digital documents into classified, versioned loan documents from which data is then extracted. The results are integrated into LauraMac's Loan Review, where they are incorporated into the workflow and processed by configurable rules. Classified documents are tethered to their respective data pages and extracted data points are pre-loaded for the user, bringing additional efficiency to the process.
Fannie Mae: Homeowners Increasingly Worried About Ability to Save Money, Make Housing Payments
Fannie Mae, Washington, D.C., said in 2022, as part of its National Housing Survey special topic analysis, its economists examined challenges that consumers are facing amid high levels of inflation and increasing household debt, including the ability to save money and pay for necessities.
Among the findings:
– Amid rising prices, surveyed consumers' top areas of concern were gas, food, and medical care. More than one-third of consumers expect their ability to pay for food (35%), medical care (34%), and gas (33%) will be impacted in the next 12 months (as of September). Further, among those surveyed in September, 26% of consumers expressed concern about making future mortgage/rent payments, up from 18% in April. This concern was far higher among renters (39%) than mortgage holders (22%).
– Consumer stress over their ability to make debt payments in Q3 2022 (35% very/somewhat stressed) was higher than it's been historically – primarily driven by credit card debt. This is 10 percentage points higher than the last time we asked the question in Q2 2020 (25%), at the beginning of the pandemic.
– As debt stress mounts for renters, their ability to save for a down payment on a home will be further challenged. This may continue to limit first-time homebuyers and drive a continued demographic shift in homebuying, which now favors even more heavily wealthier consumers.
– A growing share of mortgage borrowers report being stressed in their ability to make debt payments as well as an inability to save money. This points to a risk that a growing share of current borrowers may be vulnerable to becoming delinquent on their mortgage payments if they were to experience a job or other income loss.
– For the broader economy, consumers may soon cut back their spending to a greater degree, adding to risk of a recession occurring over the next year. If this were to occur, it would likely reduce demand for housing and provide lesser support for home sales, home prices, and mortgage originations.
Ginnie Mae Announces Low-to-Moderate Income Disclosure, Enhancing ESG Social Metrics
Ginnie Mae launched a new Low-to-Moderate Income disclosure designed to augment the LMI Geographical disclosure released in May 2021. This development is in response to investor interest in having greater transparency into Ginnie Mae mortgages in pools, in particular as part of meeting Environmental, Social, and Governance investment mandates.
Ginnie Mae has worked with government-insuring agency partners to provide borrower monthly pool-level LMI disclosures. The new disclosures capture the number of underlying loans made to LMI borrowers, the percentage of LMI loan count of total loan count, the unpaid principal balance of LMI loans in the mortgage-backed security, and the percentage of LMI UPB of total MBS UPB. LMI households are classified according to the Federal Financial Institutions Examination Council Median Family Income Report Tables corresponding with the time of loan origination. These disclosures are being provided at the aggregate pool level for Federal Housing Administration and U.S. Department of Veterans Affairs loans originated beginning in 2012.