RE/MAX: Spring Housing Market Season Showing Early Promise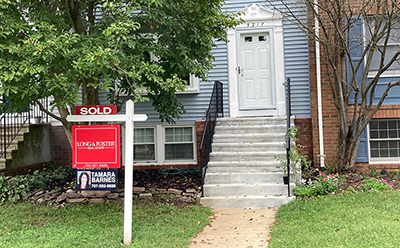 Despite a fairly dismal month for existing home sales, RE/MAX, Denver, said March homes sales improved from February.
The company's monthly National Housing Report said March saw an increase in inventory as well. The Median Sales Price fell by 2.0% from the previous year, with homes averaging $396,000 across the report's 52 measured metro areas.
The report said while buyers are getting some reprieve on price from a year ago, home prices ticked up 3.4% month over month. RE/MAX President and CEO Nick Bailey said the housing market continues to show a rebalancing between buyers and sellers. The average close-to-list price ratio in March 2023 was 99%; a year ago, it was 102%.
"Compared to last year, there's a lot to like about this housing market, including lower prices and less competition for available listings," Bailey said. "Although it would be good to see more new listings coming onto the market, the current conditions offer potential for home buyers and sellers alike. For those interested in selling, demand for properties remains high and for buyers entering the market, this spring can be a prime time to make a move."
RE/MAX said homes sold in March spent an average of 40 days on the market, a decrease of six days from the previous month and two weeks longer than a year ago.
Of the 52 metro areas surveyed in March, the overall number of home sales rose by 37.7% from February, but fell by 21.8% from a year ago. Markets with the biggest decrease in year-over-year sales percentage were San Francisco at -37.8%, Portland, Ore., at -36.0%, and Los Angeles at -31.5%. No metro area had a year-over-year sales percentage increase in March.
The median of all 52 metro area sales prices was $396,000, up 3.4% from February, but down 2.0% from a year ago. Markets with the biggest year-over-year decrease in median sales price were Seattle at -11.4% and San Francisco at -11.3%. Two metro areas increased year-over-year by double-digit percentages, Omaha, Neb., at +11.3% and Wichita, Kan., at +10.0%.
The report said March inventory fell by 2.8% from February but rose by 56.4% from a year ago, to 1.4 months.