Carlos Sa of MILOS: In an Evolving Market, Tech Strategies Must Evolve, Too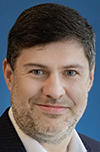 Carlos Sa is CEO of MILOS, an IT consulting firm serving the mortgage industry. He has more than 25 years of IT experience and an extensive track record of designing, building and implementing mortgage technologies. Prior to founding MILOS, Carlos served as head of information technology for Mortgage Network, where he and his team built the company's entire IT infrastructure, including its accounting systems, loan origination system, pricing engine, online rate lock and online borrower portal. He can be reached at csa@milossolutions.com.
Without question, loan originators are finding themselves in a more hostile market environment. Demand for mortgages has fallen to the lowest level in decades and lenders are laying off employees in order to curb costs. Yet many lenders fail to examine an area that represents a significant operating cost: their technology.
This may seem ironic given that mortgage technology is intended to save companies time and money. However, most originators rely on legacy systems and software that is no longer optimal for containing costs—in fact, they often incur costs.
Some of the most popular software products in use by lenders today are built on older technology stacks and have not been significantly updated in years. As a result, they can only be integrated into other systems with a great deal of time and expense. They are also prone to failing at critical moments, as a major LOS recently did on the last day of the month.
Of course, there is no shortage of newer technology offerings that are available. However, many of these products have their own issues. All too often, lenders are told a piece of software can be easily integrated into their infrastructure, only to find out it doesn't even have a fully functional API.
Technology issues are frustrating whenever we encounter them, but they are more common during sudden market shifts like the one we're currently experiencing. With soaring interest rates, many lenders are forced to lay off IT staff, even though IT infrastructure is a critical component to their daily operations.
Certainly, the mortgage industry is characterized by market swings, and technology challenges have always existed within the backdrop of these cycles. Unfortunately, lenders tend to be reactive in their technology strategies. It's rare that a lender builds a mortgage business around their technology. Most lenders feel compelled to stick with mainstream products because "everyone is using them" and they are a "safe choice," only to find this strategy falls short when these products don't interface properly with their existing infrastructure.
In order to gain an advantage in this challenging market, lenders must shift their mindset about technology and develop a more proactive and holistic IT strategy.
For this shift to occur, lenders must first define their institution's goals and the problems that must be solved for these goals to be achieved. Once this has been defined, lenders can search for the appropriate IT tools that address their needs. These tools could involve enhancing or making changes to current infrastructure or they can be custom built.
However, what works for one lender won't work for another. Many companies, particularly small and medium-sized originators, lack the internal resources and expertise it takes to build or customize their own technology. But they still need to cut costs, which is why they shouldn't be afraid to look outside their walls for help.
In many cases, getting the assistance of an independent party with expertise in all facets of mortgage technology is one of the best ways to cut costs. Compared to a lender's CTO or IT staff, third parties are often better positioned to diagnose a lender's ailments and prescribe a cure because they've seen hundreds of lenders struggle with the same problems.
More critically, they can deliver relief by utilizing a distributed workforce located both onshore and offshore. This makes solving a lender's IT challenges—whether building or customizing technologies, improving integrations, or improving the entire infrastructure—much faster and more cost-effective. A distributed workforce can also easily add staff resources to any project consisting of people who deeply understand the mortgage business and what lenders are trying to accomplish.
Regardless of the chosen strategy, the bottom line is that no lender can afford to treat technology as an afterthought. The stakes are simply too high. As the market evolves, a lender's technology strategy—as well as the resources they rely on—must evolve as well.
It shouldn't be surprising that the lenders that found the most success following the 2008 mortgage meltdown followed a similar strategy. Among them were independent mortgage bankers that have been around for years. They didn't leap ahead of competitors by taking the "safe" route. They saw technology as a differentiator and used it to build a better mortgage lending business—one that produces loans at a lower cost while spending human resources on taking care of borrowers.
Lenders intent on surviving today's rough mortgage climate should be doing the same.