Black Knight: August Home Prices Down Nearly 1%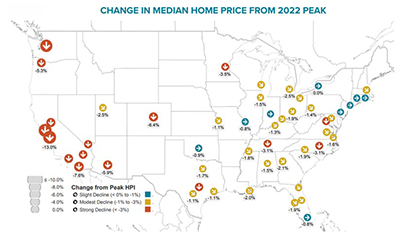 Black Knight, Jacksonville, Fla., said home prices fell in August for the second straight month.
The company's monthly Home Price Index reported median home prices fell by 0.98% in August, only marginally better than July's upwardly revised 1.05% monthly decline. It said July and August mark the largest single-month price declines seen since January 2009 and rank among the eight largest on record.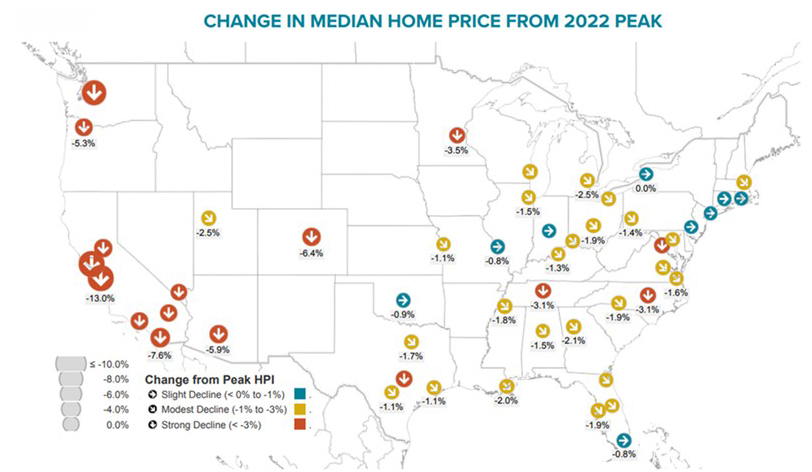 Black Knight Data & Analytics President Ben Graboske said the monthly rate of home price decline is now rivaling that seen during the Great Recession – the question is how long it will continue to do so, and how far off peaks prices will fall. He said sellers are likely being deterred by both falling demand and prices, along with a growing disincentive to give up historically low interest rate mortgages in a sharply rising rate environment.
"Right now, prospective sellers are not only coming to grips with falling demand and declining prices due to sharply higher interest rates, but they also have a growing disincentive to give up their own historically low-rate mortgages in this environment, Graboske said. "Some may be waiting out the market to see if demand – and prices – return in the spring."
Graboske noted though prices have pulled back from recent historic peaks, housing "remains historically unaffordable."