People in the News Oct. 27, 2022: Megan Booth Joins MBA as AVP of Commercial/Multifamily Policy
Megan Booth Joins MBA as AVP of Commercial/Multifamily Policy

Megan Booth joined the Mortgage Bankers Association's Commercial/Multifamily Department as Associate Vice President of Commercial/Multifamily Policy.
Booth has more than three decades in the housing and finance sectors. Before joining MBA, she served as Senior Vice President of Policy at the Manufactured Housing Institute, where she managed advocacy, communications and research to support the factory-built housing industry. For nearly 24 years prior, she worked for the National Association of Realtors, where she focused on federal housing and commercial policy issues, including HUD and FHA programs and multifamily and property management issues and coordinated the efforts of NAR's policy staff.
Booth also has experience in the construction industry and as a legislative aide on Capitol Hill. She can be reached at mbooth@mba.org.

MBA Promotes Heather Messam, Justin Wiseman, Joel Kan to VPs
The Mortgage Bankers Association promoted Heather Messam to Vice President and Controller; Justin Wiseman to Vice President and Managing Regulatory Counsel; and Joel Kan to Vice President and Deputy Chief Economist.
In her elevated role, Messam will manage the accounting and financial operations of MBA and its subsidiaries, including establishing and managing the accounting and financial operations of MBA and its five subsidiaries in a manner that ensures accurate, timely and reliable financial information for all internal and external users, reflecting MBA's financial position in conformity with generally accepted accounting principles. She will also prepare briefing materials for MBA's Audit and Investment Committees and its Board of Directors and will serve as Treasurer for the Mortgage Industry Standards Maintenance Organization.
"Heather is a consummate accounting professional who has delivered top-notch expertise and dedicated customer service on behalf of MBA and its members for more than two decades," said Lisa Haynes, MBA Senior Vice President, Chief Financial Officer and Diversity & Inclusion Officer. "Her meticulous attention to detail, passion for her craft, and superior project management skills will serve her well in her expanded – and much deserved – new role."
Since joining MBA in 2001, Messam has served in various ascending roles, most recently as Associate Vice President and Controller. Prior to MBA, she was an accountant at the National Rural Electric Cooperative Association. She holds a Bachelor of Science in accounting from the University of Maryland Global Campus and a Bachelor of Science in business teacher education from the University of Nebraska-Lincoln.

Wiseman will lead MBA's Regulatory Policy team and oversee the association's work on legal issues and trends, agency rulemakings and regulatory compliance.
"Justin has been a tremendous asset to MBA and an invaluable resource to our members, providing strategic direction and strong legal intellect on a plethora of regulatory compliance and policy issues during his decade-plus tenure," said Pete Mills, MBA Senior Vice President of Residential Policy and Strategic Industry Engagement. "I can't think of anyone more deserving of this promotion, and I am fully confident that Justin will continue to be an exemplary leader and will successfully formulate and advance MBA member priorities on regulatory and legal matters."
Wiseman has served in various ascending roles since joining MBA in 2012, first as Associate Regulatory Counsel and Director of Loan Administration Policy before being promoted in 2017 to Associate Vice President and Managing Regulatory Counsel. He oversees the association's legal and regulatory issues for loan production, servicing, pending rules and legislation and leads the amicus brief program.
Prior to MBA, Wiseman clerked for the federal District Court in the Middle District of Tennessee and worked with the Center for Strategic and International Studies on European and Transatlantic security issues. He is a graduate of Emory University School of Law and Dartmouth College.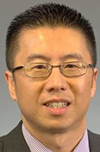 Kan will be responsible for leading MBA's economic and mortgage market forecasting and will continue his responsibilities of analyzing key data trends in the real estate finance industry. He will continue to lead all of MBA's macroeconomic and housing market forecasts and oversee production of MBA's industry surveys, including the Weekly Applications Survey, Builder Application Survey and the Mortgage Credit Availability Index.
"Over the past several years, Joel has taken on an increased role at MBA conferences and other industry events, providing instrumental analysis and commentary to members and consumers on real-time data and trends. His keen sense on what's happening in the mortgage market has made him an invaluable asset to our research team," said Mike Fratantoni, MBA Senior Vice President and Chief Economist. "Furthermore, Joel has been a go-to source for national and real estate trade media, regularly sharing trusted insights on what's happening in the industry and the broader economy."
Kan presents regularly on the economy and housing market at MBA and industry events, and is interviewed and quoted frequently in national, local, and industry media outlets including CNBC, The Wall Street Journal, Axios, HousingWire and National Mortgage News.
Kan has held various ascending roles since joining MBA, starting as a Survey Specialist in 2006 to most recently in 2015, when he was promoted to Associate Vice President of Economic and Industry Forecasting. He holds a bachelor's degree in Economics and Statistics from the University of Michigan, Ann Arbor.
MBA also announced the other following staff promotions:
–Joseph Flynn – Senior Financial Analyst
–Sasha Hewlett – Associate Vice President, Secondary & Capital Markets
–Wes Horne – Senior Human Resources Specialist
–Danielle Jackson – Director, Education Programming
–Rosalyn Milliken – Senior Meeting Planner
–Diego Prudencio – Meetings Specialist
–Jacqueline Salazar – Director, CREF

QC Ally Hires Kristin Broadley as Chief Innovation Officer
QC Ally, Boston, announced Kristin Broadley joined the company as Chief Innovation Officer.
Broadley's background in the mortgage industry spans more than 20 years, most recently as Vice President of Enterprise Risk for Rocket Central. She started her career in the wholesale market, originating and processing loans — ultimately landing at Quicken Loans/Rocket Mortgage in 2002. There, she has spent time in various areas of origination from underwriting to closing and transitioned to risk in 2008.
Mark Dean to Lead Affordable Production at NewPoint
NewPoint Real Estate Capital LLC, Chevy Chase, Md., tapped Mark Dean as Head of Affordable Production. He will be responsible for expanding the reach of NewPoint's Affordable Housing Platform and providing owners and developers with Agency, HUD/FHA and Proprietary Lending platforms for creation and preservation of affordable housing nationwide.
Dean has nearly 40 years of experience providing investment and mortgage banking services to real estate firms, spending the bulk of his career at affordable specialist Citi Community Capital (formerly Newman & Associates), where he retired in 2020 after 22 years of serving as Managing Director and Head of Production. During Dean's tenure, Citi Community Capital grew to become the largest affordable housing lender in the nation, closing $7 billion in lending volume in 2020. Prior to Citi, he served in various positions at U.S. Bank, including running the Western Region Public Finance group.

Beth Lynk Sworn in as HUD Assistant Secretary of Public Affairs
HUD Assistant Secretary of Public Affairs, Beth Lynk, was sworn in on Oct. 19.
Lynk most recently served as Senior Advisor to the CMS Administrator and previously as the CMS Director of the Office of Communications. There, she drove campaign and communications strategy for the Affordable Care Act Marketplace open enrollment period. Prior to joining CMS, she served as Deputy Assistant Secretary for Public Affairs at HHS. She also served as Associate Director of Federal Communications for Planned Parenthood Federation of America and Planned Parenthood Action Fund.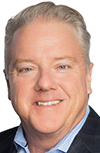 Stewart Grows National Commercial Services Bay Area Footprint with New Hires

Stewart Title, Houston, announced the Stephen B. Sanders team joined the San Francisco National Commercial Services/Bay Area network of offices. Sanders has assumed the area leadership role as Senior Vice President, Operations Director. He is joined by Tina L. Lucero, who serve as SVP as Escrow Operations Manager, along with Gedis Rusteika, Underwriting Counsel and Susan Chen, Commercial Escrow Officer. Also joining the Sanders Bay Area leadership team is Sanjay Chohan, SVP and Senior Commercial Escrow Officer.
Prior to joining Stewart, both Sanders and Lucero filled leadership roles in National Commercial services at Old Republic Title and Fidelity National Title, based in the San Francisco Bay Area.
AJ Walker Joins Greystone's CMBS Team in Chicago
Greystone, New York, hired AJ Walker as a Managing Director in Chicago, focusing commercial real estate loans across the U.S.
Prior to joining Greystone, Walker was a Director at Wells Fargo, where he led the firm's real estate capital markets origination efforts across the Midwest. He oversaw origination and underwriting efforts for the Midwest for eight years. Prior, he held multiple positions within Wells Fargo, including as a manager in its CMBS Portfolio Surveillance group, as co-lead in its CMBS table funding group, as well as previous work in its CMBS securitization group.

JLL Capital Markets Taps Dan Gillard for Multi-Housing Debt Advisory Team
JLL Capital Markets named Managing Director Dan Gillard to its multi-housing debt advisory team, based in the Philadelphia office. His primary focus will be on sourcing new multi-housing and commercial financing opportunities both nationally and locally.
Previously, Gillard spent six years with Greystone, most recently serving as Managing Director and head of the Philadelphia production team. He was responsible for originating commercial real estate debt and equity opportunities both nationally and locally, closing more than $3.5 billion in loan volume since 2017 Fannie Mae/Freddie Mac, FHA, Bridge/Balance Sheet and CMBS platforms. Prior to his role with Greystone, he was Vice President of agency origination with Berkadia, growing Berkadia's Fannie Mae DUS loan production by marketing the Fannie Mae program to Berkadia's east coast origination offices and managing Fannie Mae production for over 40 mortgage bankers. In this role, he closed more than $4 billion in transactions with Fannie Mae.

Ed McDonnell Named to DirecFunds Board of Directors
DirecFunds, Cincinnati, named real estate services veteran Ed McDonnell to its Board of Directors.
McDonnell is CEO and Founder of Columbia, S.C.-based McDonnell and Associates, a multi-state general practice law firm with an emphasis on real estate law, title development and settlement services. He is also the Owner/President of real estate-focused businesses ProcessFast and Boomerang Title. He has served the financial services industry for more than 20 years, with much of that experience focused on the closing and settlement phase of the mortgage transaction.