Industry Briefs Oct. 31, 2022: Chase Home Lending Announces $2,000 Closing Costs for Veterans, Servicemembers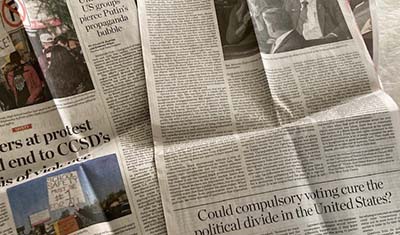 Chase Home Lending Announces $2,000 Closing Cost Benefit for Servicemembers, Veterans
Chase Home Lending, New York, announced a $2,000 VA Purchase Closing Cost Benefit to support homeownership for veterans, servicemembers and their families. The benefit is available to servicemembers and veterans purchasing a primary residence with a VA mortgage loan.
The closing cost benefit is also stackable with other offers from Chase Home Lending, including Chase's homebuyer grants, up to $5,000 for homes purchased in eligible census tracts, and the $5,000 Closing Guarantee. The benefit may also be used for mortgage points, allowing customers to buy down their interest rate. Chase Military Banking products provide resources and benefits to 1.2 million consumer and business banking military clients.
Stellar Mortgage Corp. Partners on Digital Advertising Strategy with Adwerx
Stellar Mortgage Corp., Huntingdon Valley, Pa., launched the Adwerx Platform, enabling its loan officers to stay at the forefront of technology and innovation with a customized, personalized, and hyperlocal digital advertising strategy.
The Adwerx Platform generates individual and company-branded digital ads to increase awareness of the services provided by each of the firm's dedicated LOs. Ads are targeted to individuals who visit the producers' website and are displayed to prospects where they are spending time online.
Ads appear on Facebook, Instagram, popular mobile apps, premium websites and streaming TV services such as Roku and Sling TV. These automated ads increase visibility and maximize exposure as they appear to contacts and potential clients who are in the search for a mortgage lender.
Tavant Launches Two Additional Products to Touchless Lending Platform
Tavant, Santa Clara, Calif., launched new products to Touchless Lending, its digital lending platform and Fintech product brand. It diversified its AI-powered Lending-as-a-Service platform to include both Credit Analysis and Collateral Analysis – two separate product offerings newly available as part of Touchless Lending's suite of products.
Touchless Lending provides straight-through mortgage processing and automated underwriting as part of the mortgage manufacturing pipeline. Loan officers, processors and underwriters use Touchless Lending's machine-oriented, optimized workflows to engage with borrower and property data to make better decisions faster instead of relying on physical documentation and manual data entry.
Redfin: 58% of Homeowners Have Spent Money to Protect Their Homes From Climate Threats
Redfin, Seattle, reported more than half (58%) of U.S. homeowners have invested in making their homes more resilient to climate threats, based on a survey of 1,000 homeowners commissioned by Redfin in August.
The share was higher among Florida homeowners, nearly three-quarters (71%) of whom have spent money to protect their homes from climate risk. While Floridians are more likely than the country as a whole to invest in climate resilience, many are still vulnerable to flooding and storms. Hurricane Ian, which tore across Florida last month, may turn out to be the costliest storm in state history.
Homeowners nationwide are most likely to invest in combating extreme heat, with roughly one-quarter (26%) saying they've spent money to make their home more resilient to this risk. Next comes extreme cold (22%), flooding (16%), hurricane/other major tropical storms (14%), poor air quality (13%) and tornadoes (12%). Earthquakes and wildfires both came in at 11%.
"Americans are shelling out cash to fortify their homes against natural disasters as they increasingly move to at-risk areas despite intensifying climate change. Unfortunately, their investments aren't always enough—a reality that came into focus when Hurricane Ian destroyed scores of homes, many of which lacked flood insurance," said Redfin Chief Economist Daryl Fairweather. "Homeowners should be aware that their property value could drop over time if their area becomes uninsurable and/or uninhabitable due to climate change."
Blue Sage Solutions, Paradatec Partner to Increase Correspondent Efficiency
Blue Sage Solutions LLC, Englewood Cliffs, N.J., and Paradatec Inc. Cincinnati, integrated their platforms to improve delivery and turn times for correspondent loan sales and submissions, including automating document checks and audits.
As a result, sellers can easily upload loan documents through Blue Sage's Core Seller Portal and process them through AI-Cloud, Paradatec's automated document indexing and data extraction platform, which uses machine learning tools and pre-trained libraries to extract more than 8,500 data points from more than 850 documents to eliminate rekeying of data and manual indexing tasks.
Paradatec's engine then returns indexed documents and data to the Blue Sage platform where automated workflows perform missing document checks and data audits, with intake staff notified of any data exceptions for manual review. The data is then accessible via integrations for third-party compliance and due diligence reviews — eliminating manual work typically associated with these tasks.