Nearly Half of U.S. Homeowners Equity-Rich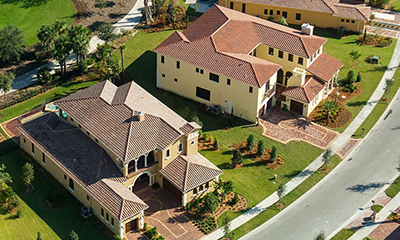 ATTOM, Irvine, Calif., reported 44.9 percent of mortgaged residential properties in the United States were considered equity-rich in the first quarter, up by more than 15 percent from just a year ago.
The company's first quarter U.S. Home Equity & Underwater Report said the portion of mortgaged homes that were equity-rich in the first quarter rose from 41.9 percent in the fourth quarter and from 31.9 percent a year ago.
"Homeowners continue to benefit from rising home prices," said Rick Sharga, executive vice president of market intelligence for ATTOM. "Record levels of home equity provide financial security for millions of families, and minimize the chance of another housing market crash like the one we saw in 2008. But these higher home prices and rising interest rates make it extremely challenging for first time buyers to enter the market."
The report said just 3.2 percent of mortgaged homes, or one in 31, were considered seriously underwater in the first quarter, with a combined estimated balance of loans secured by the property of at least 25 percent more than the property's estimated market value. That was virtually the same as the 3.1 percent level of all U.S. homes with a mortgage in the prior quarter, but still well down from 4.7 percent, or one in 21 properties, a year earlier.
Across the country, 45 states saw equity-rich levels increase from the fourth quarter of 2021 to the first quarter of 2022 while seriously underwater percentages increased in 28 states, albeit by less than one percent in most cases. Year over year, equity-rich levels rose in 48 states and seriously underwater portions dropped in 46 states.
These latest equity trends came as the decade-long U.S. housing market boom continued from late 2021 into early 2022, although at a slower pace. Nationwide, the median home price rose 2 percent during that time, to yet another record of $320,500. That left it 17 percent ahead year over year nationally and up by at least 10 percent in most of the country.
"It's likely that equity will continue to grow through the rest of 2022, although home price increases should moderate as the year goes on," Sharga said. "Rising interest rates, the highest inflation in 40 years, and the ongoing supply chain disruptions due to the war in Ukraine are likely to weaken demand and slow down home price appreciation."
The report said the 15 states where the equity-rich share of mortgaged homes rose most in the first quarter were all in the western and southern regions of the U.S. States, with the biggest increases in New Mexico, where the portion of mortgaged homes considered equity-rich rose from 35.3 percent in the fourth quarter to 43.4 percent in the first quarter; Florida (up from 46.6 percent to 53.6 percent), California (up from 53.7 percent to 60.5 percent), South Carolina (up from 35 percent to 41.2 percent) and Montana (up from 40.5 percent to 45.7 percent).
States where the equity-rich share of mortgaged homes decreased were South Dakota (from 36 percent to 32.3 percent), Mississippi (from 26.3 percent to 23.5 percent), Louisiana (from 22.5 percent to 21.6 percent), North Dakota (from 29.3 percent to 28.6 percent) and Pennsylvania (from 35.49 percent to 35.46 percent).
Among 107 metropolitan statistical areas around the nation with a population greater than 500,000, the 30 with the highest shares of mortgaged properties that were equity-rich in the first quarter were in the West and South. The top five were San Jose, Calif. (74.4 percent); Austin, Texas (73.8 percent); Boise, Idaho (70 percent); San Francisco (68.1 percent) and Salt Lake City (65.2 percent). While Austin again led the South and San Jose led the West, the leader in the Northeast region was Portland, Maine (52.1 percent) and the top metro in the Midwest continued to be Grand Rapids, Mich. (49.1 percent).
Seventeen of the 20 metro areas with the lowest percentages of equity-rich properties in the first quarter of 2022 were in the Midwest and South. The smallest levels were in Baton Rouge, La. (18.1 percent); Wichita, Kan. (19.6 percent); Jackson, Miss. (22.6 percent); Little Rock, Ark. (23.5 percent) and Chicago (24.6 percent).