Dealmaker: Alliant Closes $37M in Industrial, Flex Transactions
Alliant Credit Union, Chicago, closed $36.6 million in financing for industrial and industrial flex transactions.
The transactions encompassed a $16 million refinancing in Sterling Heights, Mich., a $10.6 million acquisition loan in Austin, Texas and a $10 million acquisition loan in Miami.
"Investors continue to be attracted to various use of properties in the booming industrial sector," said Paul Letourneau, Manager of Commercial Loan Originations with Alliant Credit Union. "With tailored financing, borrowers are well-positioned to execute their business plans for the properties and benefit from continued demand for industrial and industrial flex assets."
In Sterling Heights,, 20 miles north of downtown Detroit, Alliant closed a five-year, $16 million refinancing loan for a 370,650-square-foot industrial building with 47,856 square feet of office space.
The private investor group borrower closed the original, smaller loan with Alliant in December 2017. The new loan included an upsize of the loan amount to recapture equity for the sponsors.
"This asset is a high-quality industrial property in a booming submarket of Detroit," said Yonah Sturmwind, Commercial Lending Specialist Originator with Alliant.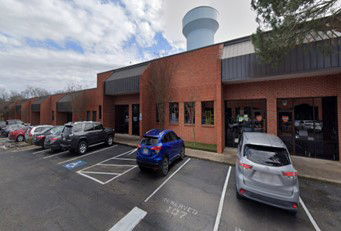 In Austin, Alliant provided a $10.6 million acquisition loan for Springwoods Business Center, a 77,985-square-foot industrial flex property comprising four single-story buildings. The property is more than 90 percent occupied by 17 tenants.
The five-year loan included a rate lock, full-term interest-only payment structure and flexible prepayment premium. Cushman and Wakefield Director Ron Granite and Senior Director Jason Hochman referred the transaction to Alliant.
"Austin's employment base is growing as companies expand or relocate to the area, following strong population growth and demand," said Jeff Joyner, Commercial Loan Originator with Alliant.
In Miami, Alliant closed a $10 million acquisition loan for a 48,355-square-foot multi-tenant industrial flex property. The property encompasses two single-story buildings built in 1972 and 1974 and renovated in 2018 into office and warehouse space. The property is 93 percent occupied, with only one vacant unit.
The seven-year loan included an early rate lock, 30-year amortization schedule, earn-out, an interest-only period and flexible yield maintenance for early repayment. Aries Capital Director of Capital Markets Brandon Perdeck referred the transaction to Alliant.