Dealmaker: Dwight Capital Finances $92M
Dwight Capital, New York, closed $92.1 million in financings for multifamily assets in Nevada and California.
Dwight provided a $60.9 million HUD 221(d)(4) new construction loan for Deer Springs Apartments, a 334-unit proposed apartment community in northwest Las Vegas. Managing Principal Adam Sasouness originated this transaction. The property will have two low-rise buildings on nine-plus acres
. The loan included a Green Mortgage Insurance Premium reduction set at 25 basis points because upon completion the property will qualify as green/energy-efficient housing. This financing represented the eighth loan Dwight has closed for Ovation Development Corp., Las Vegas.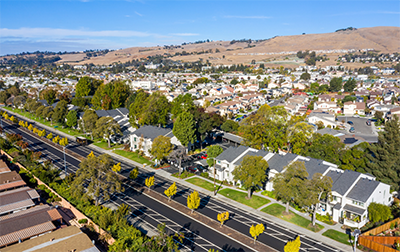 Dwight Managing Director Brandon Baksh originated a $31.2 million bridge acquisition loan for Huntwood Terrace Apartments, a five-acre gated community in Hayward, Calif. with 104 units. The bridge loan was closed through the firm's commercial mortgage real estate investment trust, Dwight Mortgage Trust.
Borrower MC Investment Partners, La Jolla, Calif., said it plans to invest in interior and exterior capital expenditures as part of a value-add strategy and rebrand the property to The Huntley.