MBA Letter Addresses Concerns About FHFA Strategic Plan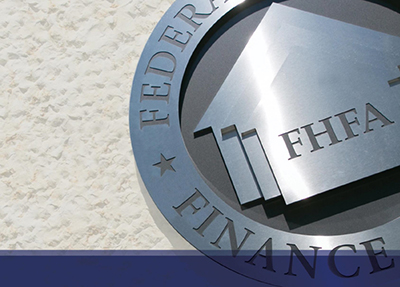 The Mortgage Bankers Association, in comments to the Federal Housing Finance Agency, expressed support for many elements of the proposed FHFA five-year strategic plan while raising concerns on several issues.
The draft Strategic Plan for Fiscal Years 2022-2026, issued in February, is designed to ensure the regulated entities—Fannie Mae, Freddie Mac and the Federal Home Loan Banks—fulfill their mission by operating in a safe and sound manner; to serve as a reliable source of liquidity for equitable and sustainable housing finance and community investment throughout the proposed five-year economic cycle. It provides insight into the Agency's activities and priorities for the coming years. Many of the objectives identified in the Strategic Plan, along with recent reforms to the GSEs, are critical prerequisites in preparing the GSEs to safely and sustainably exit conservatorship at the appropriate time.
In its comments, MBA strongly supported many of the broad objectives and the three overarching goals of the plan:
–Securing the regulated entities' safety and soundness;
–Fostering housing finance markets that promote equitable access to affordable and sustainable housing; and
–Responsibly stewarding FHFA's infrastructure.
"Much of the content of the Strategic Plan supports the ongoing efforts of FHFA to ensure the regulated entities meet their statutory missions in a manner that promotes safe and sound operations," MBA said. "This is promising on several fronts – particularly with respect to administrative steps to 'lock in' reforms to the Enterprises that have been made during their conservatorships, as well as to encourage sustainable homeownership and affordable rental housing across communities, geographies and income levels.
MBA said these efforts would complement many positive steps FHFA has taken in recent months, including elimination of the Adverse Market Refinance Fee, suspension of problematic loan delivery thresholds for certain product types sold to the Enterprises, expansion of Flex Modification eligibility, increased capability for the Enterprises to consider rental payment history for single-family borrowers, an improved Enterprise regulatory capital framework, greater availability of appraisal flexibilities and broad advancement of both fair housing and equitable access to housing.
However, MBA also raised significant concerns on several issues, including FHFA's request to obtain authority to examine nonbank servicers, the need for a level playing field in terms of Fannie Mae and Freddie Mac pricing across origination channels, a problematic provision in the Senior Preferred Stock Purchase Agreements impacting the GSEs' regulatory capital framework and challenges with certain COVID-19-related policies.
"Effectively executing the goals and objectives outlined in the Strategic Plan is critical to maintaining a housing finance system that facilitates broad access to credit for qualified borrowers, promoting competitive markets, protecting taxpayers and adequately preparing the regulated entities for changes in market dynamics," MBA said. "With respect to the Enterprises, MBA firmly believes they should be released from conservatorship only when they have the financial strength to do so and after important market conduct reforms are made sufficiently durable."
MBA also provided recommendations related to affordable housing, Special Purpose Credit Programs, climate risk management, appraisals and expanded Federal Home Loan Bank membership, among others.
MBA will continue to advocate with FHFA to permanently implement reforms needed to ensure the regulated entities meet their statutory missions, as well as operate with financial strength and, in the case of the GSEs, appropriate market conduct post-conservatorship.