Pending Home Sales Down 4th Straight Month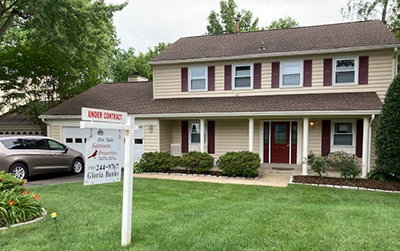 Pending home sales slipped again in February, marking four consecutive monthly declines, the National Association of Realtors reported Friday.
The Pending Home Sales Index (www.nar.realtor/pending-home-sales), a forward-looking indicator of home sales based on contract signings, fell by 4.1% in February to 104.9. Year-over-year, pending sales fell by 5.4%. (An index of 100 is equal to the level of contract activity in 2001).
Only the Northeast region saw improvement. Pending sales in the Northeast rose by 1.9% to 85.0 in February, but fell by 9.2% from a year ago. In the Midwest, the index fell by 6.0% to 99.7 from January and fell by 5.2% from a year ago.
Pending home sales in the South fell by 4.4% to 127.2 in February and fell by 4.3% from a year ago. In the West, the index fell by 5.4% in February to 90.0 and fell by 5.3% from a year ago.
"Pending-home sales were expected to increase 1%, but declined for the fourth straight month," said Odeta Kushi, Deputy Chief Economist with First American Financial Corp., Santa Ana, Calif. "The persistent and historic lack of supply and growing affordability challenges are holding back sales. Inventory turnover, the supply of homes for sale nationwide as a percentage of occupied residential inventory was at a historic low in February. You can't buy what's not for sale, even if you can afford it."
Kushi noted sellers continue to have the upper hand entering the busiest time of the year for the housing market. "Not enough supply relative to demand will keep house price growth positive, but not at the record-breaking pace we saw in 2021," she said. "Rising mortgage rates are likely to hinder more supply entering the market. The majority of U.S. housing supply comes from existing homes and existing homeowners are staying put. Average tenure length in the U.S. is over 10 years and rising mortgage rates will further discourage existing owners from moving."
NAR Chief Economist Lawrence Yun attributed the February decline to low inventories. "It is still an extremely competitive market, but fast-changing conditions regarding affordability are ahead," he said. "Consequently, home sellers cannot simply bump up prices in the upcoming months, but need to assess the changing market conditions to attract buyers."
The report noted higher mortgage rates and sustained price appreciation has led to a year-over-year increase of 28% in mortgage payments.
In that vein, the Mortgage Bankers Association, in its inaugural Purchase Applications Payment Index (PAPI), which measures how new monthly mortgage payments vary across time, relative to income, reported homebuyer affordability decreased in February, with the national median payment applied for by applicants jumping 8.3 percent to $1,653 from $1,526 in January.