Dealmaker: George Smith Partners Secures $65M for Multifamily, Industrial
George Smith Partners, Los Angeles, arranged $64.7 million in financing for a California apartment building and a Texas industrial park.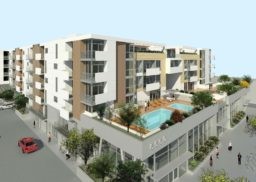 In Los Angeles, GSP arranged $59.9 million in construction financing for a 180-unit infill apartment building. Principal/Co-Founder Steve Bram, Senior Vice Presidents Allison Higgins and David Pascale Jr. and Vice President Nick Rogers closed the deal. GSP said the sponsors sought to capitalize on the San Fernando Valley's 3 percent vacancy rate and lack of new apartment construction.
"While the sponsors have significant experience in entitlements and apartment operations, this is their first ground-up development project," GSP said. "The sponsors sought maximum leverage on a non-recourse basis."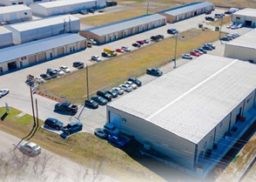 The property sits across an apartment property that came online while processing the loan. That property's rents were above the sponsors' pro-forma rents, so the lender could underwrite higher rents and increase loan proceeds during the loan processing.
The 36-month non-recourse loan closed at 6.95 percent plus SOFR.
GSP also arranged $4.8 million in acquisition financing for a six-building, fully occupied industrial park in Pflugerville, Texas. Principal Antonio Hachem, Vice Presidents John Choi and Wendy Wang and Assistant Vice President Cornelius Baliukonis secured a 10-year recourse loan at 3.68 percent fixed for the first five years based on the original property's existing loan from 2019.