Housing Market Roundup: June 29, 2022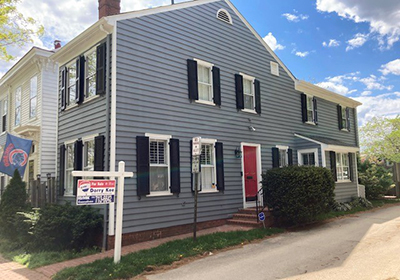 Here is a summary of recent housing, market and economic reports that have come across the MBA NewsLink desk:
STRATMOR Group: Employee Engagement Key to Success with New Mortgage Technology
STRATMOR Group, Greenwood Village, Colo., said as mortgage lenders adapt to the reality of a vastly changed market focused on purchase loans, adopting new mortgage technology has become a priority.
In "Light a Fire Under Your Digital Adoption Plans," in the company's latest Insights report, STRATMOR Senior Advisor Sue Woodard analyzes why there is resistance to technology change and what lenders can do to get their teams to embrace new tools.
"As lenders analyze their businesses to address the new reality, a big frustration point is the lack of adoption and engagement with the many technology purchases made over recent years," Woodard said. "The frustration is understandable. Smart lenders have invested in smart tools designed to allow their teams to operate more efficiently, drive more volume with less work, create excellent customer experiences and bring in repeat and referral business — the list goes on and on."
But as Woodard points out, tools can't benefit the lender if they're not used. Lenders must overcome this barrier if they hope to realize an ROI from their recent technology purchases, she said.
The article can be found at Insights Reports – STRATMOR Group.
Redfin: More Than 40% of Home Sellers Dropping Prices in Pandemic Hot Spots
Redfin, Seattle, said price drops have become increasingly common throughout the U.S., particularly in parts of Utah and other mid-sized metros in the West. Many of the metros with the biggest share of price drops in May had outsized price growth during the pandemic because they were hotspots for people moving in from other parts of the country.
"There are two kinds of sellers in today's market: Those who already know the market has cooled, and those who are learning about the cooling market as they go through the selling process," said Redfin Chief Economist Daryl Fairweather. "The former wants to sell quickly before the market slows further and they're willing to price slightly below comparable homes in their neighborhood right away, and the latter may have to drop their price if their home doesn't attract buyers within a few weeks. As more sellers come to terms with the slowing market, fewer homes will have price drops."
Nearly half (47.8%) of homes for sale in Provo, Utah—located about 45 miles away from Salt Lake City—had a price drop in May, the highest share of the 108 metropolitan divisions in this analysis. Tacoma, Wash., had about the same share of price cuts, at 47.7%. Next come Denver (46.9%), Salt Lake City (45.8%) and Sacramento (44.3%). Boise, Idaho (44.2%), Ogden, Utah (42.6%), Portland, Ore., (42%), Indianapolis (41.9%) and Philadelphia (41.2%) round out the top 10.
Provo, Boise, Salt Lake City, Sacramento and Ogden were also the top five metros with the biggest increase in the share of listings with price drops from a year earlier. Nearly 12% of listings in Provo and Boise had a price drop in May 2021, and it was around 20% in Salt Lake City, Sacramento and Ogden.
Zillow: Housing Affordability at 15-Year Low
Zillow, Seattle, said ballooning mortgage costs, driven by skyrocketing prices and interest rates, have made mortgages less affordable than at any time since at least 2007. Demand for homes has pulled back in response, easing price growth, slowing sales and boosting inventory, according to the company's latest market report.
"Mortgage rates took an unprecedented leap skyward over the past two weeks and quickly multiplied housing costs as they rose," said Zillow economist Nicole Bachaud. "We are already seeing signs of waning demand, and expect these recent rate hikes to quicken the market's needed rebalancing. While shoppers will likely experience less competition for homes than the frenzied recent months, their purchasing power has dwindled."
Incomes are lagging further behind fast-rising mortgage costs, leading to the most significant affordability challenges in the past 15 years. The latest data available from April shows monthly payments4 taking nearly 28% of homeowners' monthly income — dangerously close to the 30% threshold, beyond which is considered a cost burden.
Although rents have soared since the start of 2021, the rapidly rising cost of a mortgage still makes rent the cheaper option nearly everywhere. A typical rent payment in May is more expensive than a mortgage payment (with a 20% down payment), including taxes and insurance, in just five of the 50 largest U.S. metros. In May 2019, rent was more expensive in 28 of those metros. "Arriving in the middle of the spring selling season, this deceleration is a clear signal that buyers are dialing back their demand for homes in the face of daunting affordability challenges," said Jeff Tucker, senior economist with Zillow.