People in the News June 7, 2022: Industry Mourns Loss of CoreLogic Chief Economist Frank Nothaft
Frank Nothaft, who served for the past seven years as Chief Economist with CoreLogic, Irvine, Calif., passed away unexpectedly on June 5. He was 66.

"It is with deep sorrow that we share the tragic news that Dr. Frank Nothaft, Chief Economist at CoreLogic, unexpectedly passed away yesterday," wrote Robin Wachner, Principal in Communications with CoreLogic, in a statement Monday. "Most people knew Frank as one of the nation's premier housing economists. He was also an outstanding leader and one of those extraordinary people who was loved and admired by everyone who was lucky enough to know him…We will miss Frank and his great talents, warmth, integrity and friendship. Please join us in keeping Frank's family, friends and team members in your thoughts during this incredibly difficult time. 
"MBA is shocked and saddened by this news," wrote Mortgage Bankers Association Chief Economist Mike Fratantoni. "For decades, Frank has been a key voice for the mortgage industry – at Freddie Mac and then at CoreLogic. He was the best housing market analyst in the business, able to clearly and concisely convey information that helped our industry understand the current market and make decisions to prepare for the future. Frank had an inimitable style, both in terms of his presentations and his ever-present bow tie. Our thoughts and prayers are with his family."
Originally from New Jersey, Dr. Nothaft earned bachelor' degrees at New York University and his doctorate at Columbia University. He spent more than three years with the Federal Reserve and 28 years with Freddie Mac before joining CoreLogic in 2015. He also taught economics at Johns Hopkins University and Georgetown University.
Inlanta Mortgage Promotes Paul Buege to CEO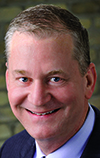 Inlanta Mortgage, Pewaukee, Wis., promoted Paul Buege to CEO. He has been serving as Inlanta's president and COO and will retain those responsibilities in addition to his new role.
A 30-year mortgage industry veteran, Buege joined Inlanta in 2013 as the company's COO and has served as president since 2018. Buege was responsible for removing walls within the company and enhancing the workplace culture. He also played a key role in advancing use of Inlanta's Advisory Board.
Previously, Buege served in senior and C-level positions at national, independent mortgage banks. He began his career at Fleet Mortgage Corp., where he was promoted several times. Fleet was later acquired by Washington Mutual Bank.

Westcor Land Title Insurance Co. Adds Allison Luskoff as Underwriting Counsel
Westcor Land Title Insurance Co., Maitland, Fla., expanded its National Commercial Division with Allison Luskoff as Senior Divisional Commercial Underwriting Counsel.
Luskoff has more than 27 years of experience in the commercial real estate and title industries.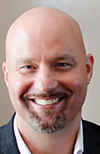 Bonzo Names Chad Jampedro CEO
Bonzo, Columbus, Ohio, named Chad Jampedro as CEO. He joins Bonzo co-founders Miles Miller and Jason Perkins, who serve as chief operating officer and president, respectively, to round out Bonzo's executive team. Jampedro's duties will include navigating the capital and investor space, supporting the Bonzo team and establishing internal systems to support planned growth.
The former CEO of GO Mortgage and Loanmarq, Jampedro was a Bonzo customer and investor in the company before joining. He began his career as a loan originator before becoming a partner in GO Mortgage and ascending to president, where he remained until April. While leading GO Mortgage, Jampedro, who was recently named a 2021 Housing Industry Icon by Mortgage Professional America magazine, also owned and sold Loanmarq, a mortgage software provider.
AppraisalVision Adds Staff
AppraisalVision, St. Petersburg, Fla., expanded its team with Senior Vice Presidents to lead Customer Success and Business Development, Marc Cessna and Jacob Abrams.
Prior to his role with AppraisalVision, Cessna spent the past 15 years in appraisal management. Abrams has nine years of experience with appraisal technology. The company also Brett Powers as a Director of Business Development and Joey King as a Sr. Sales Engineer; they previously worked together at Mercury Network and Reggora.
Additionally, AppraisalVision hired Melissa Curtis, Director of Implementations; Angi Stepp, Implementation Specialist; Lukas Rubio, Business Development Representative; Zachary Read, Business Development Representative; and Connor Needham, Account Executive.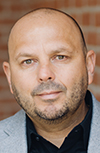 Rely Home Loans Joins Panorama Mortgage Group, Names Manfret Roesner President
Panorama Mortgage Group, Las Vegas, announced Rely Home Loans joined the PMG group and Manfret Roesner will lead the company as president.
Roesner began his career as a realtor and eventually became a lender in 2011. Roesner and his team have originated more than 1,000 mortgage loans. In 2019, he was recognized nationally as a Top 1% Loan Originator by MPA and a NAHREP Top Loan Originator by volume and units. Roesner's wife, Khamphay Roesner, who he has worked with for more than 14 years, will also be involved with the company and serve as Operations Manager.

Freddie Mac Multifamily Promotes Corey Aber, Erlita Shively
Freddie Mac Multifamily, McLean, Va., promoted Corey Aber to vice president of Multifamily Mission, Policy & Strategy; and Erlita Shively to vice president of Multifamily Counterparty Risk Management.
A 17-year veteran, Aber held a number of positions related to Multifamily's mission, policy and strategic initiatives. In his new role, he will oversee the company's mission-focused policies, initiatives and strategies including regulatory relations and new processes, including leading all aspects of Multifamily's Equitable Housing efforts. Aber previously played an integral role in the development of the Green Advantage suite of offerings and previously worked on Freddie Mac's Targeted Affordable Housing Team.
Shively joined Freddie Mac in 1997 as a senior auditor and has held a number of positions throughout Freddie Mac, including director of Customer Compliance Management for Multifamily. Currently, she leads a team charged with setting the strategic vision for the division's servicer relationship and lender compliance management. Her team is responsible for the Multifamily Seller/Servicer Guide and carry out annual risk management activities to maintain stability and ensure liquidity across the Optigo network.

Marcus & Millichap Announces Promotions
Marcus & Millichap, Calabasas, Calif., promoted Brian Hosey to Mid-Atlantic division manager. Hosey, a first vice president, most recently served as district manager.
Hosey began his career with Marcus & Millichap an associate in the firm's Manhattan office in 2010. He was promoted to sales manager in Manhattan in 2013. In 2014 he became regional manager of the New Jersey office before relocating to the Beltway to lead Marcus & Millichap's Washington, D.C. office.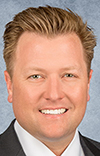 Marcus & Millichap also promoted Ryan Nee to senior vice president and division manager of the Southeast. He has been with the company over 15 years. He most recently served as first vice president and district manager. He began his career as an associate in Marcus & Millichap's Fort Lauderdale office in 2007. He joined the management team in 2011 and served as sales manager in the Fort Lauderdale and Manhattan offices before being promoted to regional manager in New Jersey in 2013. In 2014, he was named regional manager in Fort Lauderdale and was instrumental in doubling the office's sales production. He was promoted to first vice president and district manager of Marcus & Millichap's Florida offices in 2019.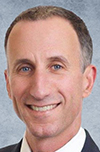 Marcus & Millichap also promoted John Horowitz to Northeast division manager. A first vice president, he served most recently served as district manager. He joined Marcus & Millichap in 2006 and was promoted to regional manager in 2010, vice president in 2015, first vice president in 2019, and district manager in 2020.
Cheryl Messner Joins Sales Boomerang as Customer Service Manager

Sales Boomerang, Washington, D.C., tapped Cheryl Messner to manage its customer experience departments. In her new role, Messner will define strategies to enhance Sales Boomerang's customer experience, engagement, success and operations as well as help the company build upon its growth.
Messner joins Sales Boomerang following 15 years at Optimal Blue, where she worked her way up the ladder. She began working in the customer service department as an Account Manager and later transitioned to the product management department, where she advanced to a director role in under five years. Prior to her tenure at Optimal Blue, Messner worked for three years in sales at GE-owned WMC Mortgage.

Rational 360 Announces Adds Rob Van Raaphorst, Jake Wilkins
Rational 360, Washington, D.C., added Rob Van Raaphorst as Senior Vice President and Jake Wilkins as Senior Director.

Van Raaphorst is a financial services and senior communications leader with 20 years of experience. Most recently, he was Vice President of Communications with the Mortgage Bankers Association, where he developed and executed the association's public affairs strategy. Before that, he worked at a variety of global and political public affairs firms, including Burson-Marsteller, DCI Group and R&R Partners, as well as a former television reporter for ABC News.
Wilkins is a political communicator and strategist who has been the Communications Director for two U.S. senators, Ron Johnson, R-Wis., and Kevin Cramer, R-N.D. Before that, he was a spokesperson for the U.S. Department of Agriculture and worked in the communications department of the Republican National Committee.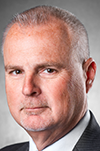 Planet Home Lending Adds 3
Planet Home Lending LLC, Meriden, Conn., hired Steve Landes as EVP – Corporate Initiatives; Brandy Walton as SVP Business Initiatives; and Michael Bender as Eastern Divisional Correspondent Sales Manager. The three industry veterans joined as part of Planet's recent acquisition of Homepoint's correspondent division.
Landes has more than 30 years of industry experience and served as Executive Managing Director – Correspondent Lending for Homepoint before joining Planet. Prior to that, he was SVP of originations and president of the NattyMac subsidiary, a Regional President for Indymac Bank and Sr. Vice President for Novastar Mortgage Inc.
Before moving to Planet, Walton was Senior Managing Director of Correspondent Operations for Homepoint. She also held leadership roles at Stonegate Mortgage Corp., as Senior Vice President, Operations; Vice President, Production Risk Management; and National Underwriting Director.
Before joining Planet, Bender was Senior Managing Director and National Sales Manager for Homepoint, where he also previously served as Managing Director, and Division Manager East, Correspondent Lending. Prior to that, he was Regional Manager of the Northeast Region at Stonegate Mortgage Corp.
Also coming to Planet's Correspondent Lending team from Homepoint are regional sales managers Joe Griffin, Jim Janczy, Tiffany Ta, John Theil and Tony Nienas. Margie Walsh is joining as a Correspondent Renovation Account Executive.
Pacaso Announces Pacaso Agent Collective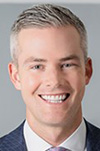 Pacaso, San Francisco, announced its Pacaso Agent Collective, a group of industry leaders, real estate professionals and culture shifters serving as brand advocates, introducing co-ownership as the most sustainable and modern way to buy and own a second home.
The Pacaso Agent Collective roster includes real estate broker, author and Bravo reality television star Ryan Serhant, fellow Bravo stars and real estate moguls Josh and Matt Altman, as well as agents Landon Clements and Roh Habibi, amongst other industry leaders.